Blog
Collaboration
Company Culture
Knowledge Sharing
The 15 Best Remote Work Software Solutions for Teams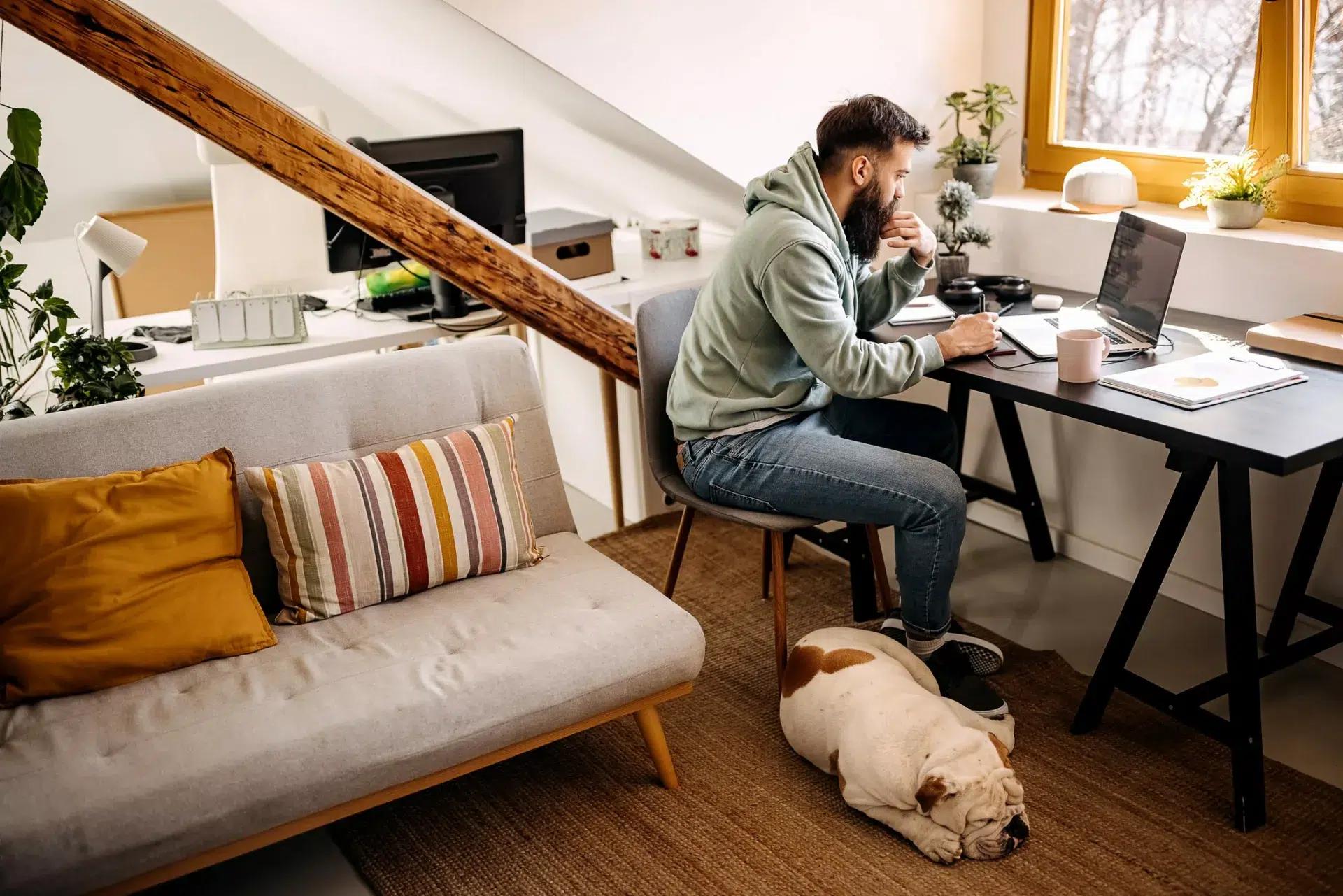 Whether you've fully embraced remote work, are Team Return to the Office, or prefer a hybrid work approach, one thing is clear: the majority of knowledge workers will continue to work remotely at least some of the time. And even if you're working from an office, you may have team members who are fully remote–or working in offices halfway around the world.
With work becoming increasingly decentralized, it's more important than ever to have the right tech stack to support remote teams. At this point, you're most likely familiar with the most popular remote work software, like Zoom (for video calls), Slack and Microsoft Teams (for instant messaging and collaboration), and the Google Suite (for document collaboration, shared calendars, and much more). However, there's a whole wide world of software that addresses every imaginable challenge for remote teams, from knowledge sharing to project management to employee engagement.
Below, we explore 15 remote work software solutions that should be on your radar.
Having an effective way to share and engage with your team or organization's collective knowledge is essential in a remote work environment, so of course we had to include our knowledge management software on this list. Bloomfire gives companies one central location to store knowledge across a wide range of file types and makes everything searchable–even words spoken in videos or audio files. That means team members can simply perform a keyword search to find the information they need, rather than having to dig through folders in a shared drive or frantically message a subject matter expert.
Notable features for remote teams:
Q&A engine (with all questions and answers posted in the platform becoming searchable)
Content engagement tools (ability to comment, like, share, and follow posts)
Slack and Microsoft Teams integrations
Drag-and-drop newsletter builder (with ability to send to audience segments)
Curation tools (ability to create shared content feeds, build a flexible widget-based homepage)
What users are saying:
"Bloomfire made it so easy to transition to remote work because people have one place to turn to. They no longer have to go spelunking in Google Drive."
Monday.com offers a whole suite of products that support project management and collaboration, no matter where teams are working. You can build weekly schedules to see who is working when, post meeting recaps and recordings, track team goals and projects in dashboards, and much more. They also offer tools to create repeatable project templates, track project statuses, and automate approvals and repetitive tasks.
Notable features for remote teams:
Customizable dashboards
Project visualization tools
Automated workflows and notifications
Real-time document collaboration
What users are saying:
"All of the interfaces, integrations, and automations are easy to use and set up. Everything is visually appealing and logically organized so all of our employees don't have any trouble finding and using the boards."
Like Monday.com, Asana is a project management with a whole host of features to help remote teams work together and track their progress. Teams can easily create projects with tasks and sub-tasks, assign task owners and deadlines, comment, and view projects via lists, boards, or calendars. Users can also view what their team members are working down or drill down to their tasks.
Notable features for remote teams:
Inbox view for work in progress
Shared calendars
Project data reporting
Status updates on project or tasks
What users are saying:
"I love everything from the portfolio level reporting to the ease of use, to how you can change the views to your preference of project management. I have used every project management tool out there and Asana has the best qualities of all of them."
Trello is a good solution for any remote team that is looking for an easy way to visualize and collaborate around projects. The platform uses boards, lists, and cards to organize projects, break out tasks with assigned owners, and keep everyone moving forward. It also lets you view projects from different angles, including through timelines, calendars, and dashboards.
Notable features for remote teams:
Ready-made templates for different project types
Automated workflows
Custom fields on cards
Key metric visualization (e.g., due dates, assigned cards)
What users are saying:
"The most helpful thing about Trello is being able to see everything in a quick snapshot. When doing a project you can see everyone's status and can work collaboratively."
ClickUp is project management software designed to be used by any department and companies ranging from small startups to enterprises. It bills itself as software to bring all your work into one place and integrates with a number of apps that remote teams are likely already using, including Zoom, Slack, and Microsoft Teams.
Notable features for remote teams:
Pre-built templates for remote work
Ability to build user groups
List, box, board, calendar, and Gantt views
Virtual whiteboards
What users are saying:
"I like how easy it is to create projects, organize hierarchies, create tasks, and assign them to myself or team members. All the task views are impressive including the whiteboard and embed views that give a lot of flexibility to include all the data required for a project."
Smartsheet is a work management solution popular with enterprise organizations (it's used by 90% of Fortune 100 companies). In addition to offering a lot of the features you would find in other project management software, it also has tools for resource management, process requests and ticketing, and content collaboration. It's built to scale, so you can start with a single team working on one project and grow to an entire organization collaborating around projects and processes.
Notable features for remote teams:
Workflow automation
Selective viewing and editing access based on role
Customizable templates
Dashboards for project KPIs
What users are saying:
"We use Smartsheet internally to collaborate on projects, project-manage, and solve issues. We also use it externally with our customers to help with onboarding or task management to have them take ownership of the info we need to make sure they are set up correctly and efficiently. I like being able to work out of the sheet and share it with other people to make sure we are all on the same page, especially where so much of what we do is remote!"
Sometimes the best solution is the simplest one, and Todoist certainly fits in that category. As the name suggests, Todoist is a task manager app that lets you build and manage to-do lists. You can organize tasks by day, set priority levels, personalize your task views, and track your progress. While less focused on collaboration than some of the other software on this list, Todoist can still be a valuable tool to help remote team members stay focused and organized so they can maintain work-life balance.
Notable Features for Remote Teams:
Calendar syncing
Scheduled reminders
Task delegation
Personalized task views
What users are saying:
"I highly appreciate Todoist because I can easily separate my personal tasks from professional tasks. Apart from this, this software is available as a web, desktop, or mobile application, making it super convenient and accessible task management software."
Every Time Zone is another simple idea that solves a common problem for remote workers: making it easy to see what time it is for co-workers around the world. Sure, you can Google "What time is it in [co-worker's city]," or you can hop over to a browser tab with Every Time Zone to see an intuitive visual breakdown of all the time zones where you have team members. The free version on its own is a handy tool, but there's also a paid version with customizable views, calendar integrations, and more.
Notable Features for Remote Teams:
Shared event details tailored to recipients' time zone
View of team members by time zone
Recommended meeting times based on local business hours
Unlimited contact tracking
What users are saying:
"Super simple & effective–and particularly useful for us now we're much more remote & spread out."
Creative agencies, professional service firms, and anyone else who interfaces with clients should take note of Teamwork, project management software that's purpose-built for client-facing work. Their platform gives you one space for managing teams, projects, clients, and freelancers in order to appropriately allocate resources and collaborate in real time. They also offer a bunch of out-of-the-box templates for every project type from designing a website to onboarding a new client.
Notable Feature for Remote Teams:
Built-in chat tool
Team member workload visualization
Unlimited client users
Customizable portfolio view of projects
What users are saying:
"The mobile app keeps my remote team connected internationally. Many of my team members are freelance and work their own schedules across various time zones. Having quick access to key Teamwork features on the go has a ton of value for us and helps keep initiatives moving for our customers."
Zoom fatigue is real, and it's important to make virtual meetings as productive and efficient as possible (rather than adding more meetings that could have been emails). Hugo is a virtual meeting notes platform that lets you and your team members collaboratively create agendas, keep notes and tasks tied to your calendar, and assign action items in real time. It also integrates with a lot of the tools remote workers use every day, including project management platforms like Asana, Trello, and ClickUp.
Notable Features for Remote Teams:
Meeting agenda templates
Collaborative note-taking
Note-sharing through integrations with chat apps
Searchable meeting knowledge
What users are saying:
"I love being able to collaborate with teammates and create templates for my meetings. It's easy to keep organized and find old notes as well. You can create follow up meetings while you're still in meetings. You can attach files to the meetings, and reference old meetings as well. I like how organized it makes me, and I can know the exact next step I need to take."
If you're on a remote team and miss the ability to get together in a conference room for a whiteboarding session, Miro can help you recreate that experience virtually. Miro allows you to start with a blank digital whiteboard or choose a template for everything from mind mapping to event planning. You can incorporate images, documents, sticky notes, hand-drawn elements, and more–whatever you need for a successful collaborative session.
Notable Features for Remote Teams:
Real-time whiteboard collaboration
Large template library
Meeting facilitation tools (including voting and a timer)
Digital sticky notes and commenting
What users are saying:
"I love how collaborative Miro is. In a distributed workspace, and in a world which is drifting towards the concept of 'get work done, no matter where you are', this software helps you keep teams aligned and revving like a well-oiled engine."
As asynchronous collaboration becomes more common, the ability to record videos to walk team members through visual processes or concepts is becoming increasingly important. CloudApp lets you record screen share videos (while keeping your face visible on the screen, if you choose), annotate your videos and images, create gifs, and instantly share your content through a link.
Notable Features for Remote Teams:
Screen recording video and gif creation (with annotations)
Optional password protection and expiration dates for shared links
Collections for storage of CloudApp content
Chrome extension for screenshots and video recordings
What users are saying:
"As much as I try to keep my calendar as clear as possible, it seems like these days I am having tons of Zoom meetings. I like to use CloudApp video/gifs to communicate more effectively so that I don't need to have as many Zoom meetings and still have some verbal communication."
If you manage a remote team, WorkPatterns can help you run productive meetings, keep team members engaged, and track progress towards goals. You can share collaborative agendas, set up meeting workspaces where you record notes and create action items, and pull up past meeting notes or action items for easy reference. It also has tools for providing ongoing employee feedback so team members don't feel like they're left guessing until their annual review.
Notable Features for Remote Teams:
Feedback system with AI-powered suggestions
Progress tracking on goals
Progress updates on meeting action items
Automated meeting summary distribution
What users are saying:
"WorkPatterns has an intuitive user interface that allows for easy adoption by managers and employees. I appreciate that the history of our meetings is kept so I can go back and look at past meeting notes in one place. It also allows my team members to be thoughtful about our time together and be proactive about raising concerns."
While research shows that remote and hybrid workers are often more engaged than their fully in-office peers, it can be hard for managers to gauge their team members' engagement levels when they're not in the same location. Lattice is people management software that helps track employee performance, collects feedback from employees, and uncovers engagement analytics by pulling in data from multiple sources. It also allows managers to develop individual performance plans to help their team members grow and achieve their goals.
Notable Features for Remote Teams:
Goal progress data to help employees see how they're contributing to their company's success
Feedback and review cycle administration
Employee engagement surveys
Customized visualizations of performance and engagement data
What users are saying:
"Our team is 100% remote, managing a team across the country can be difficult. However, Lattice has allowed us to track communications with each team member. The 1:1 setup helps me to stay on track with our individual weekly team meetings. The weekly updates my team fills out help us to align on wins, challenges, projects, and overall satisfaction. The OKR setup provides transparency to all team members. The recognition and shoutouts help us to provide immediate and social feedback."
Just because team members are working remotely doesn't mean their positive contributions have to go unnoticed. Awardco is employee recognition software that allows companies to set up recognition programs and reward employees with gift cards, tickets, travel, charitable donations, and more. Awardco also lets you automate reminders for events like work anniversaries, birthdays, and employee spotlights to help keep remote employees feeling appreciated and connected to company culture.
Notable Features for Remote Teams:
Integration with communication tools, including Slack and Microsoft Teams
Incentive program automation
Large rewards network that lets employees choose their preferred rewards
Social feed for team or company-wide recognition
What users are saying:
"Awardco provides both the company and individuals within a company the ability to recognize employees and each other for their achievements and hard work. Employees can choose their own awards based upon their likes/interests and be happier for it!"
There may not be a communal break room or watercooler to gather around in a remote work world, but Slack users can use the Donut app to foster connections between distributed employees. Donut lets you add a Slack channel that employees can choose to join to be randomly paired with other employees for virtual coffee breaks or quick conversations. It even offers icebreaker questions and interactive elements to keep the conversation flowing. 
Notable Features for Remote Teams:
Facilitated introductions over Slack
Watercooler channel with hundreds of topics to spark conversations
Automatic recognition of employee birthdays, work anniversaries, and other company events
Mentor and mentee matching
What users are saying:
"Donut is very cool! I like the way it can be the highlight of my day."
The right remote work software helps teams stay connected, collaborate around projects, and share knowledge. By building a tech stack that supports remote workers, you're setting your teams up for long-term success in a work-from-anywhere world.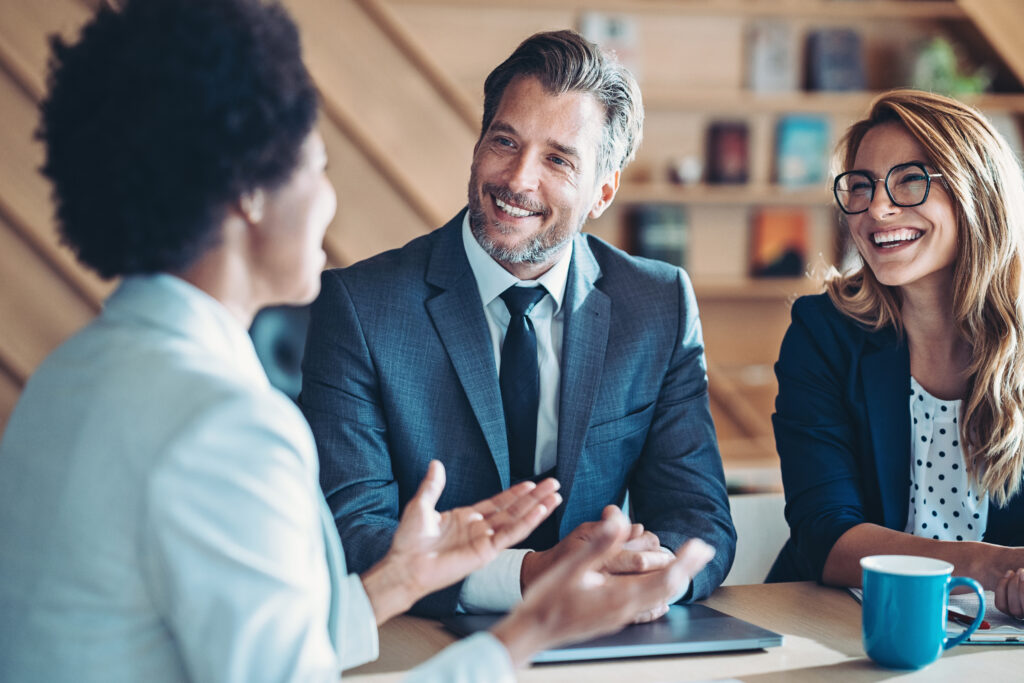 Blog Change Management Knowledge Sharing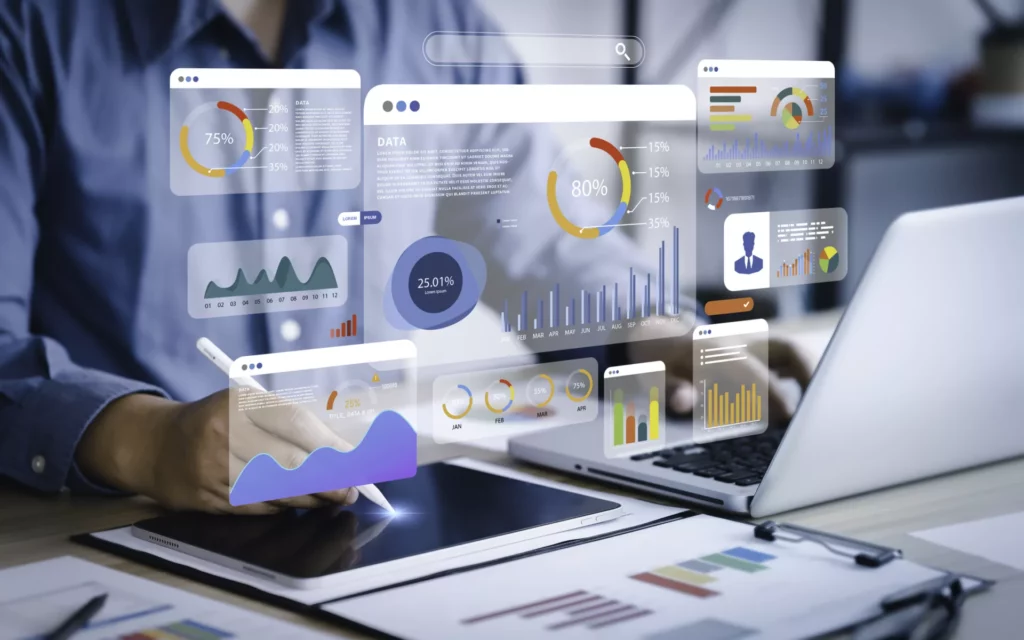 Blog Collaboration Knowledge Sharing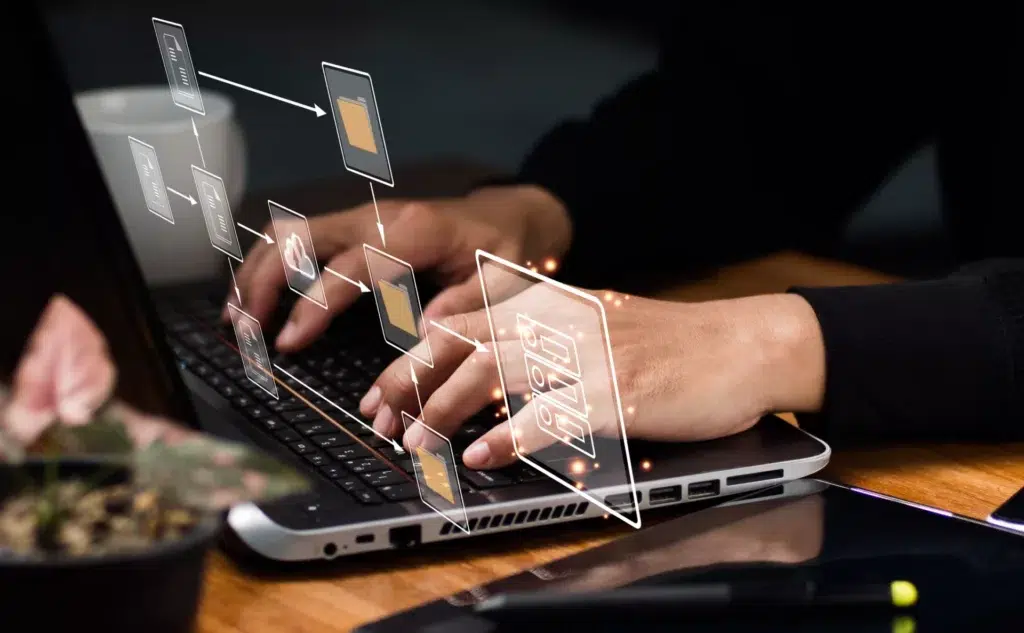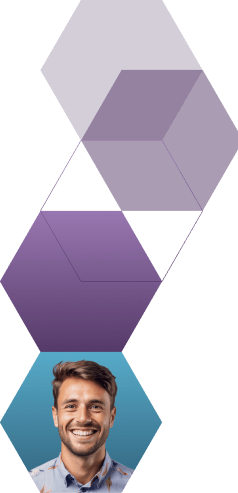 Start working smarter with Bloomfire
See how Bloomfire helps companies find information, create insights, and maximize value of their most important knowledge.
Request a Demo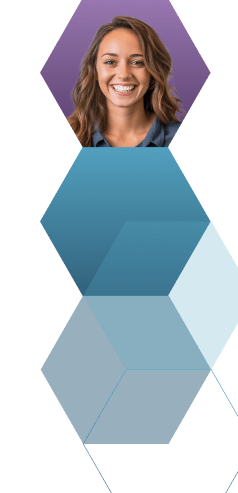 Take a self guided Tour
See Bloomfire in action across several potential configurations. Imagine the potential of your team when they stop searching and start finding critical knowledge.
Take a Test Drive