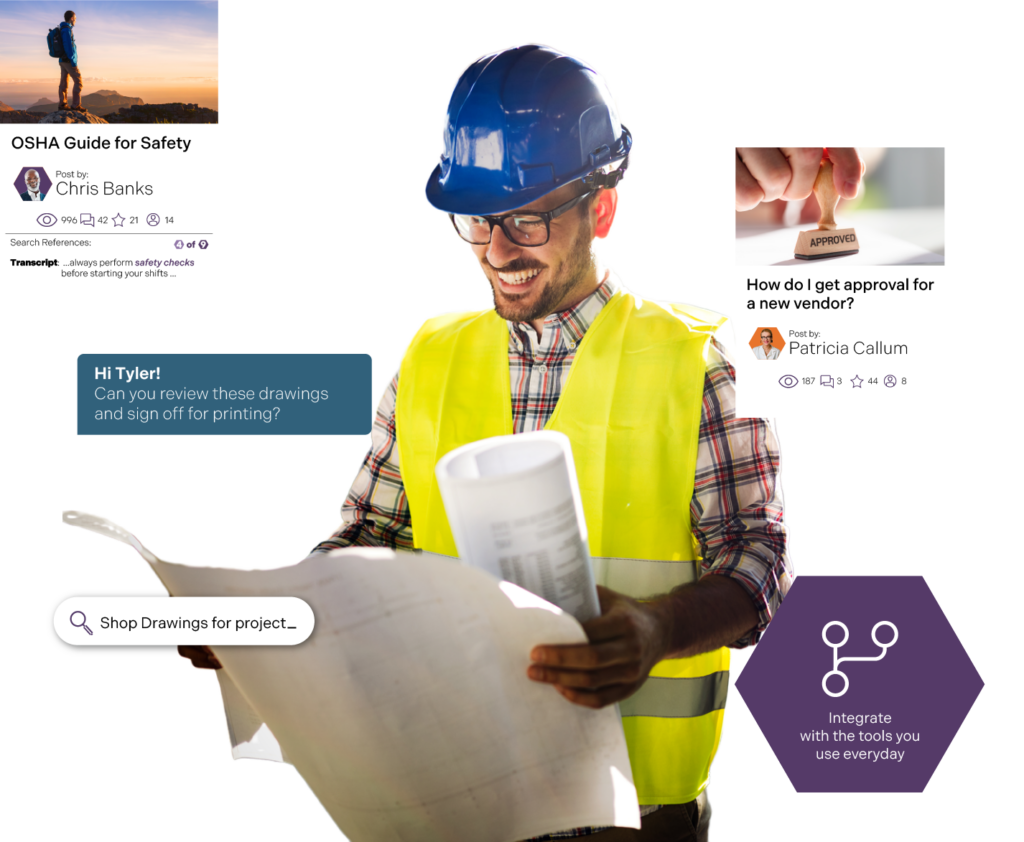 Construction Knowledge Management
Reduce project delays and building costs with a Construction Knowledge Management System.

The construction industry can be characterized as a vast orchestration of diverse skills, intricate designs, rigorous timelines, and high-stakes outcomes. Within this complicated web, the significance of construction knowledge management cannot be emphasized enough. Every project embodies a wealth of expertise, from architects' meticulousness to site engineers' precision. Transparent and seamless knowledge dissemination becomes paramount to manifesting these grand visions into tangible realities. The array of evolving blueprints, frequent project updates, mandatory compliance documentation, shifting regulations, and building best practices—each is a vital cog in the construction machinery.
Request a demo
Often, these invaluable resources lie scattered in silos, obstructing the holistic view and understanding of projects. Fragmented knowledge can become the Achilles' heel, resulting in misaligned objectives, cost overruns, or compromised safety standards. According to Zippia, uncovered that only about 25% of all projects stayed within 10% of their construction budget. This statistic becomes even more pressing when considering recent global challenges that have intensified these budgetary pressures. Despite these challenges, the adoption of knowledge management systems among construction companies could be faster.

A 2013 study by the Construction Industry Institute found that only 7.4% had implemented such a system. However, a subsequent study by the Chartered Institute of Building indicated a rise, with 28% of construction companies utilizing a knowledge management system. As projects grow in complexity and stakeholder expectations soar, embedding a streamlined knowledge management system in construction companies is desirable and indispensable. It's the bridge that connects insights with execution, ensuring informed decisions and every challenge addressed back every brick laid.
With Bloomfire's knowledge management solution, you can:
Advantages of Knowledge Management for Construction Firms
Increase speed and efficiency on your team
of time wasted each week searching for information. As reported by employees.
of companies using Bloomfire report reducing onboarding time to proficiency when using Bloomfire, the top 18% cut their onboarding time in half!
of Bloomfire customers say they are less worried about losing knowledge due to employee turnover and internal mobility
Why Bloomfire for Construction Companies?
Addressing the unique challenges of the construction business, Bloomfire provides an integrated platform that centralizes crucial project information, best practices, and industry insights. With easy accessibility, real-time updates, and collaborative tools, construction company stakeholders can rapidly address on-site challenges, align with evolving project specifications, and ensure that every decision is backed by comprehensive data. From initial planning to project completion, Bloomfire's knowledge management system, which is perfect for construction firms, ensures that knowledge is not just stored but efficiently utilized to drive optimized performance. Improved performance typically leads to shorter construction time and reduced costs, which means improved profitability for builders.
Explore the Platform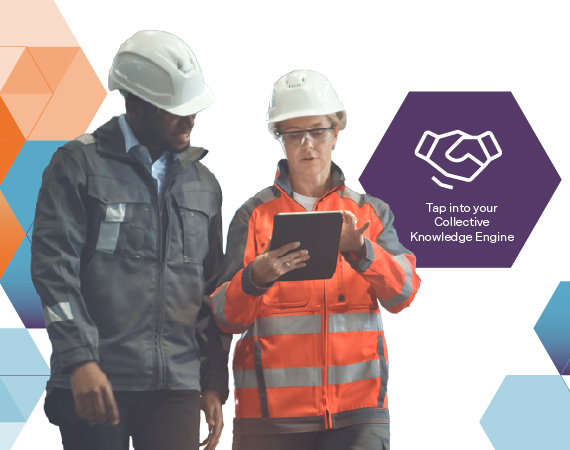 Real-time Collaboration
Real-time collaboration between on-site teams and headquarters minimizes decision-making lags and reduces errors, bridging the gap between field and office. A study by the International Association for Automation and Robotics in Construction reported a 63% average time benefit from using a knowledge management system in engineering consulting firms, reducing time spent on tasks like information search and problem resolution.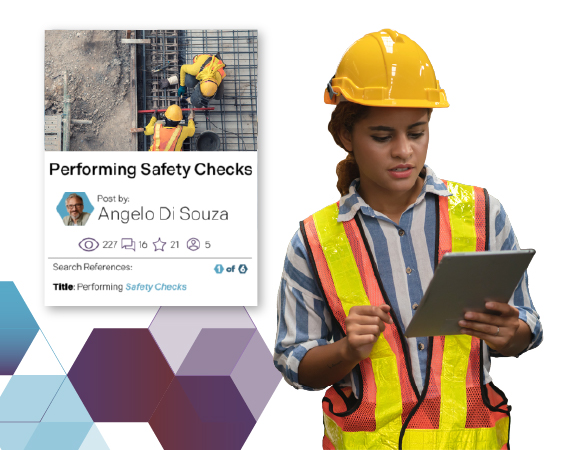 Enhanced Safety Protocols
Safety is paramount in the construction industry. A study by the Construction Industry Institute ffound that construction companies that implemented a KMS saw a 25% reduction in accidents. With immediate access to updated safety standards and implementation guides, teams can be confident they always follow best practices. This not only ensures the physical safety of the workers but also minimizes legal and compliance risks for the construction firm.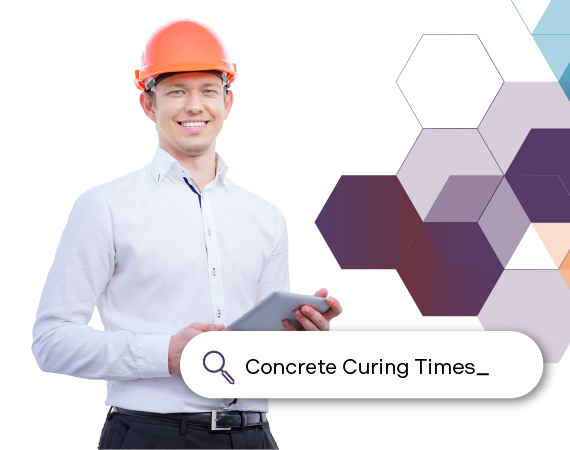 Knowledge Retention
The construction industry thrives on the experience. Capturing expertise and insights from completed projects is invaluable for future endeavors. This retention ensures that best practices, lessons learned, and innovative solutions are carried forward, making future projects more efficient and adding value by reducing the chances of repeating past mistakes.
"Bloomfire has really strategically given us the ability to break down the silos of where information lives so end users can come in and find information fast."
"From initial planning to project completion, Bloomfire's knowledge management system, which is perfect for construction firms, ensures that knowledge is not just stored but efficiently utilized to drive optimized performance. Improved performance typically leads to shorter construction time and reduced costs which means improved profitability for builders."
Our Solutions
Harness the power of knowledge with Bloomfire's comprehensive solutions. From advanced knowledge management to actionable insights and exceptional customer support, our platform empowers your organization to leverage knowledge as a strategic advantage, driving growth and innovation.
Explore solutions tailored to your needs
Bloomfire can be configured for small-to-medium sized businesses to multinational enterprises. Say goodbye to complicated, difficult to maintain folder structures. Our platform can grow with your business and scale across multiple departments and geographies. Linking communities together using our cross-community search enables teams to work smarter together, instead of harder apart.
Explore All Solutions
Resources and Insights
Browse our collection of eBooks, webinars, articles, and more to enhance your understanding of knowledge management.
Explore the Collection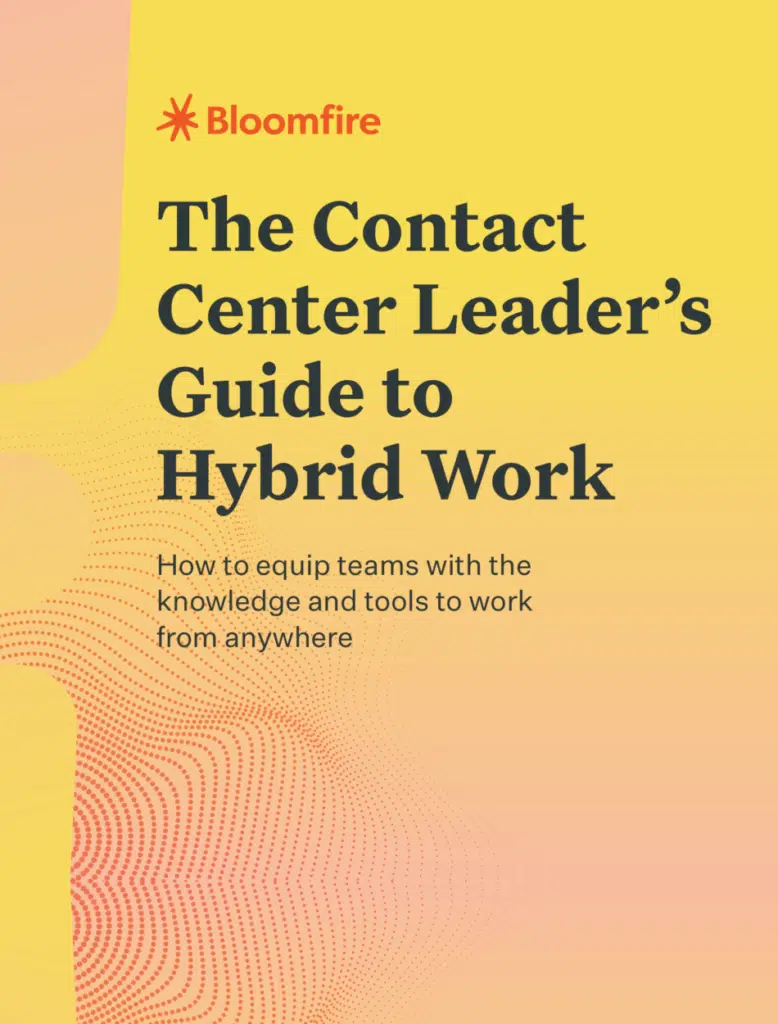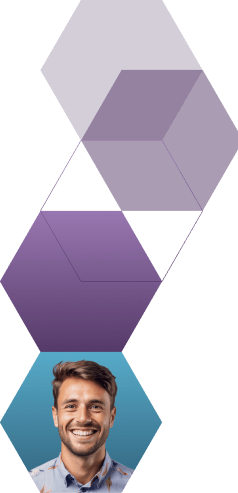 Start working smarter with Bloomfire
See how Bloomfire helps companies find information, create insights, and maximize value of their most important knowledge.
Request a Demo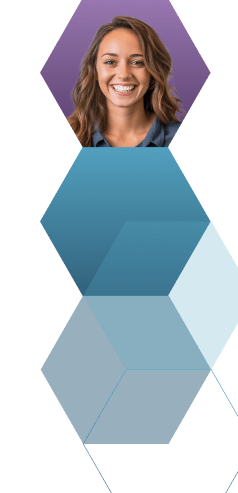 Take a self guided Tour
See Bloomfire in action across several potential configurations. Imagine the potential of your team when they stop searching and start finding critical knowledge.
Take a Test Drive