Internal vs. External Knowledge Base: What's the Difference?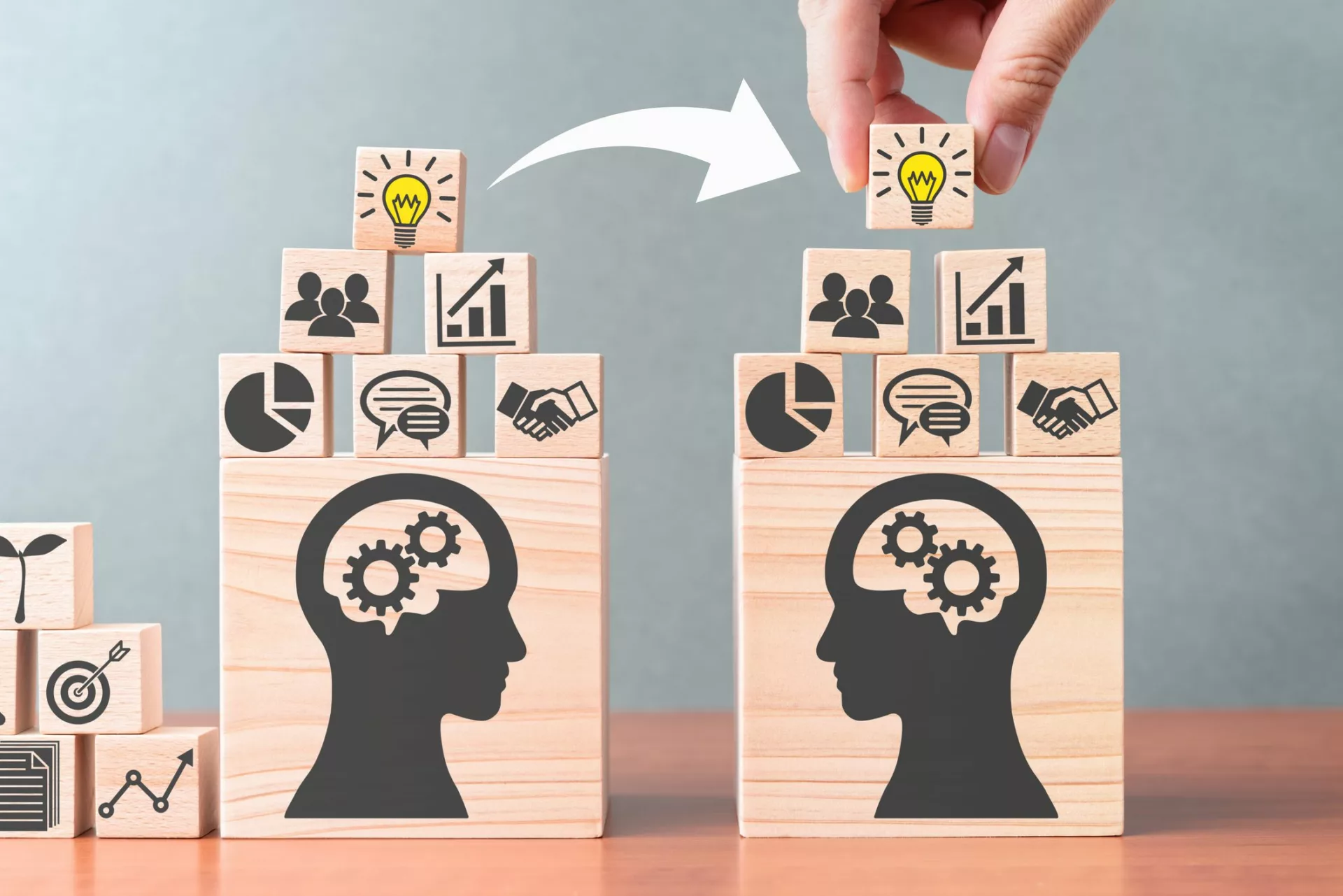 By now, most businesses understand the importance of knowledge sharing. When done right, business runs smoother and more efficiently, and your bottom line grows. Without it, employees waste considerable time looking for information to complete their tasks, and customers turn to your competitors for a better experience.
The first step to success is centralizing insights and information with a knowledge base software platform. And as you evaluate knowledge management software, you'll need to decide which is better for you: an internal vs. external knowledge base.
The answer will depend on your specific needs and goals, as both serve different purposes in very important ways. Here's what you need to know to determine which will add the most value to your organization.
What Is an Internal Knowledge Base? (IKB)
An internal knowledge base gathers, stores, and shares knowledge within your organization. This would be the knowledge your team needs in-house to do their jobs to their best effort. It can include exclusive information or insight into your customers and their typical behaviors so employees from all departments can better target and personalize their experience at every consumer touchpoint. It can also include step-by-step processes, policies, product or company updates, and other formal documentation.
Or an internal knowledge base can be used to capture and share unique experiences and skills across teams in a capacity that is otherwise impossible — and quickly lost when an employee moves on from the company. The type of knowledge captured and shared includes tacit and explicit. Tacit is the valuable knowledge one can't easily describe in words (learned only through years of hands-on experience), while explicit refers to knowledge that is more easily documented.
Who Uses an Internal Knowledge Base?
Your entire organization can benefit from an internal knowledge base. However, these departments find it particularly important to their day-to-day duties. 
Call centers
An IKB is crucial to supplying call center representatives with the information they need to help customers resolve their problems and create a meaningful and positive experience. It is accessible to employees only, and support agents can use it to quickly look up relevant information to assist customers on calls. This will increase customer satisfaction and streamline the call center's processes and procedures.
Human resources
HR is responsible for a wide range of important duties, such as managing payroll, handling disciplinary actions, finding and recruiting the right hires, fostering a safe work environment, and ensuring compliance with labor laws. Having quick and easy access to internal resources that will help keep employees productive, efficient, and happy ensures the entire company runs smoother. An IKB also enables employees to find answers to questions about company policies or procedures, freeing up HR time for the more complex matters they need to address.
Marketing/Sales
Quick access to customer-centric information and sales enablement resources is essential to marketing and sales collaboration (and success!). The knowledge captured in each department is more valuable (and more widely used) when each department can contribute and reuse information in the platform. Moreover, each department has different needs for resources, so an internal base can also cater to those specific needs if organized and structured correctly.
IT
An internal database helps your IT department better connect with staff, assess issues, and resolve problems. It also helps them perform much stronger since they can easily draw from each other and build on unique experiences and expertise.
Accounting
There's no room to wing it when it comes to the financial health of your organization. Deploying an internal knowledge base helps your accounting team evenly distribute their knowledge and skills so the entire department can contribute to understanding and evaluation of crucial financial information. Additionally, a knowledge base enables accounting team members to quickly update information as financial regulations or internal policies change.
Training team
Did you know that at least 40% of employees don't get the training they need to be successful at their jobs? When your team is equipped with the latest best practices and resources, you can decrease that percentage significantly in your organization.
Benefits of Having an Internal Knowledge Base
There are several benefits to having an IKB. These are the top five.
1. They make it easy for employees to find the information they need
What's the point of having such valuable knowledge in your organization if employees can't quickly and easily access it when they need it most? An IKB makes it easy for users to source vast amounts of information, keeping relevant information grouped in categories and indexed for helpful search results.
2. They can improve communication and collaboration within an organization
More than a quarter of employees say poor communication is why they miss important deadlines. More than half add that they rely on collaboration to do their job efficiently, with approximately 75% citing it as 'very important.' An internal knowledge base streamlines communication by eliminating the time spent searching for specific subject matter experts, resulting in fewer misunderstandings and more meaningful collaborations.
3. They can help reduce costs through time savings
Employees waste nearly 20% of their time searching for information at work every week. By supplying a trustworthy platform to share information between employees, you reduce the time employees spend looking for information and give them more time back to focus on impactful activities.
4. They can be customized to meet the needs of an organization
Every organization has different goals and needs. A one-size-fits-all approach won't work when developing a knowledge base that will help your specific team hone the unique wisdom and knowledge that's only in your organization. Fortunately, IKBs are customizable and unique to your employees and their collective skills, knowledge, and insight.
5. Employees feel more confident and knowledgeable about their work
A boost in confidence can go a long way in creating a more productive and engaged team. When staff members can answer their own questions and get back to work without wasting time consulting others, there's a higher sense of purpose and empowerment. As a result, their confidence shines bright in the work they produce.
What to Include in an Internal Knowledge Base
What you include in your company's knowledge base will depend on your goals and objectives, but some of the most common types of assets stored in knowledge bases include:
Company Policies
How-to do guides (e.g., how to set up a workstation, onboard a new vendor)
Procedures for common problems (e.g., how to handle a customer complaint)
Guidelines for working with other departments
Information on company products and services
Contact information for key personnel
What Is an External Knowledge Base (EKB)?
An external knowledge base is public-facing or available to customers with login credentials. It collects, stores, and shares knowledge with customers so they can find the answers they need without calling customer service every time. This will significantly boost customer satisfaction as 69% of consumers prefer to find solutions to their problems independently (or at least try to at first).
Having the content they need to resolve issues independently will improve their perception of your brand while easing the pressure from support to answer every customer's question.
Who Uses an External Knowledge Base?
Typically, an external knowledge base is focused on supporting your customers. Although not all problems can be addressed online without the help of your support team, a good portion of the more straightforward issues certainly can. And since it lightens the load on your staff while catering to the many who prefer self-service over human contact now, it's a win-win.
Employees also have access to this information (and can point customers to the information). Those who benefit the most from an EKB include:
Product-Based Companies
When selling products, particularly those that can be more complex, it's essential to share knowledge on the best ways to use those products, get the most out of them, resolve potential issues, and more. More often than not, customers aren't using products to their full potential. With an external knowledge base, you can ensure your customers' experiences with your products are maximized through this information.
Software Companies
An EKB can benefit software companies in many ways, including boosting customer support efficiency. In a highly complex industry, offering digital resources for immediate problem-solving issues is crucial to reducing your customer's time spent resolving problems instead of maximizing their opportunities with your product.
Call Centers
Ease the stress of hunting for information while on the phone with a customer! According to research, about 60% of customers are only willing to stay on the line for 60 seconds before hanging up. With a high call volume, keeping up with every caller can be challenging. Fewer calls come in when most issues can be addressed online, and customers with bigger problems (particularly ones that can't be resolved independently) get more attention from support agents when they do call.
Retailers
Online shopping and support are no longer just benefits in the retail industry—they're expected. Using an EKB, retailers can address typical questions and concerns without delaying customer purchase decisions. This added value and boost in customer satisfaction will help brands set themselves apart in a saturated industry.
The Benefits of Having an External Knowledge Base
There are several benefits to consider when evaluating whether your organization needs an external knowledge base. These are the most important.
Reduced customer support inquiries
First and foremost, the fewer inquiries going into customer support, the better prepared your support team will be in taking calls, emails, etc., and ensuring they address and fix every customer's issue to the fullest extent. Too many inquiries can lead to a rushed response and added stress. When more people can help themselves, customer support agents have more time to answer more complex questions.
More people can access the information
Whether it's an FAQ page or an entire blog of content, all the information you contribute to your external knowledge base is consumed by a large audience of current or prospective customers. When a customer calls in or emails you for support, you can only help one at a time. With an EKB, you can help everyone with a similar problem with a single resource.
Information is organized in a logical way
Not only can you deliver relevant content about products/services to clients, but you can do it in an organized way that makes it as easy as possible for them. In today's environment, everything must run smoothly and be easy to navigate. Otherwise, users will go to your competitors for answers—and likely purchase from them instead.
Customers feel happier because they're able to resolve problems on their own
Don't underestimate the power of giving customers what they want. Digital knowledge sharing doesn't just make life easier for your support team. It caters to the growing number of individuals who want to do it on their own—or at least try to before reaching out to your company.
Increased visibility for your company as an expert in your field
Knowledge is power! If you're supplying it to your target audience, they will begin to see you as a reliable expert in the field and a trusted source for all their problems. As a result, they will also start to see you as someone who can solve their problem with your products/services because you did so well at conveying how well you understand their situation and how to resolve it.
What to Include in an External Knowledge Base
Common types of content you'll find in an external knowledge base include:
How-Tos
FAQs
Setup Guides
Troubleshooting
Detailed Product Information
How to Determine Which Type of KB Is Best for Your Organization
To determine which type of knowledge base will best suit you—an internal vs. external knowledge base—ask yourself the following questions:
Who do you want the KB to help? If you want to help employees better communicate, collaborate, and share knowledge, an IKB is the answer. If you want the KB to help your customers solve their own problems, an EKB is better suited.
What are the goals of having a KB? If you want to streamline knowledge in-house, an IKB would be the most beneficial. If you want to boost customer service and satisfaction, an EKB will be more helpful.
Do you have information that isn't public-facing? Then you need an internal knowledge base.
Do you want to provide customers with a self-service option? An external knowledge base is suitable for you.
Are there procedures and information your customers often call about that could be handled by an EKB? Simplify the process by offering a combination of digital solutions with an EKB and customer support for more serious concerns.
Also, keep in mind that organizations often benefit from a good mix of internal and external knowledge sharing. It's not necessarily an either/or decision. Many organizations have both an internal and external knowledge base to improve the employee and customer experience.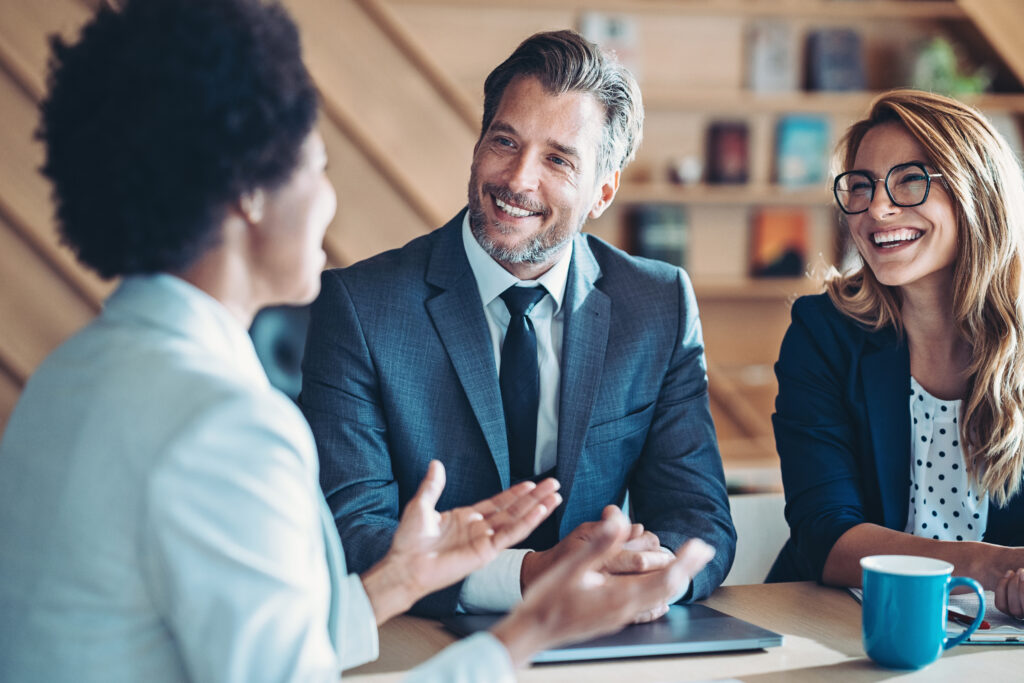 Blog Change Management Knowledge Sharing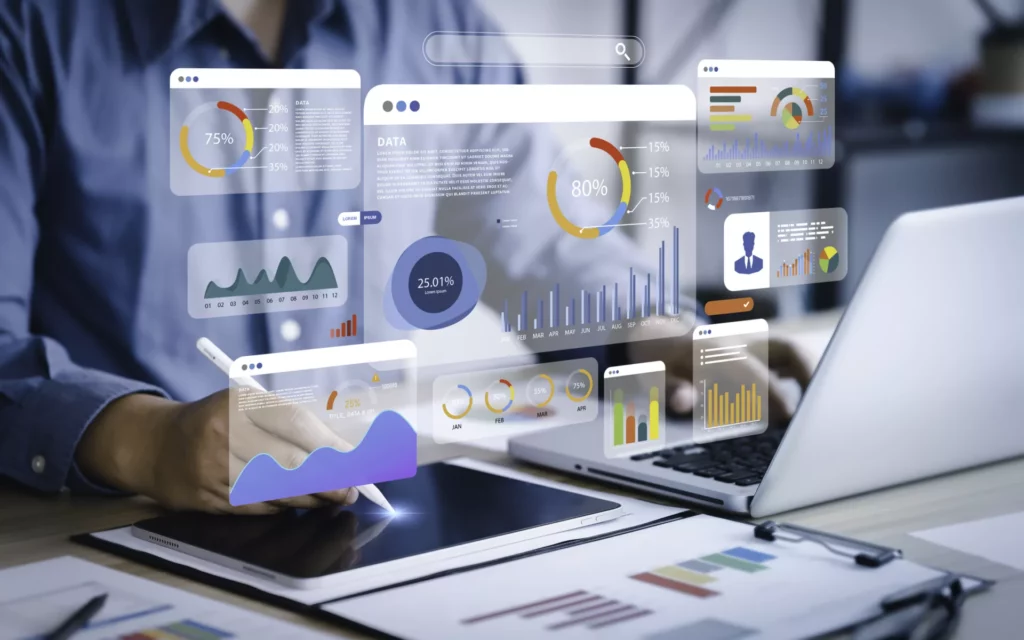 Blog Collaboration Knowledge Sharing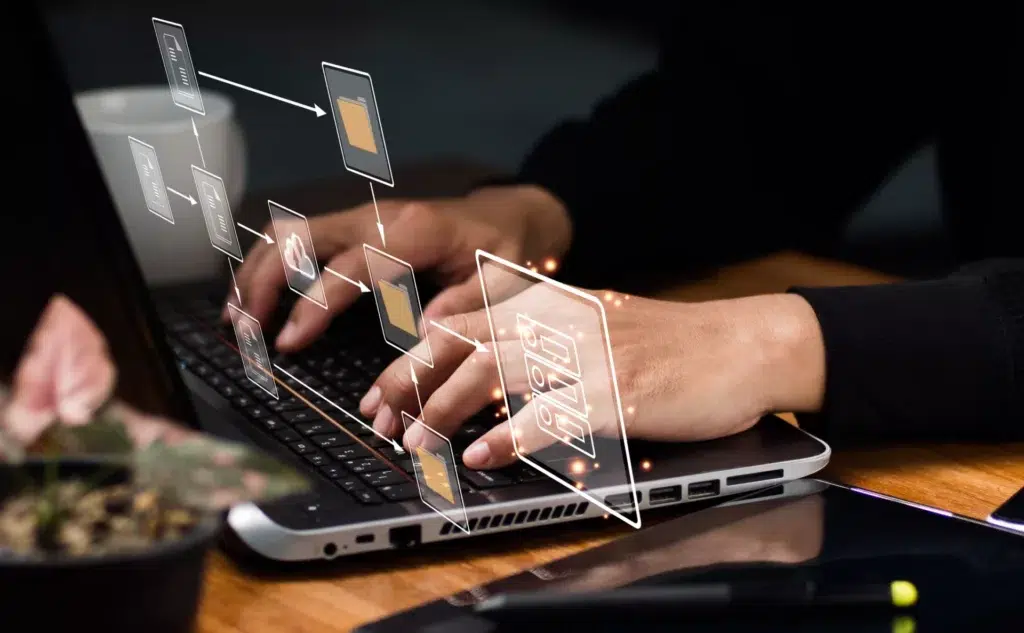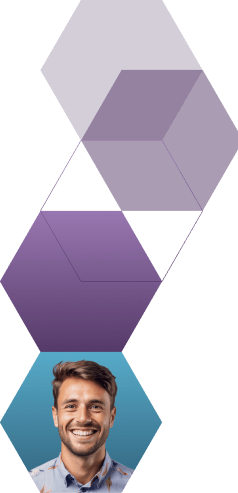 Start working smarter with Bloomfire
See how Bloomfire helps companies find information, create insights, and maximize value of their most important knowledge.
Request a Demo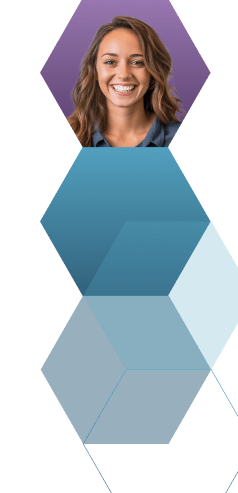 Take a self guided Tour
See Bloomfire in action across several potential configurations. Imagine the potential of your team when they stop searching and start finding critical knowledge.
Take a Test Drive