Bloomfire vs. SharePoint for Knowledge Management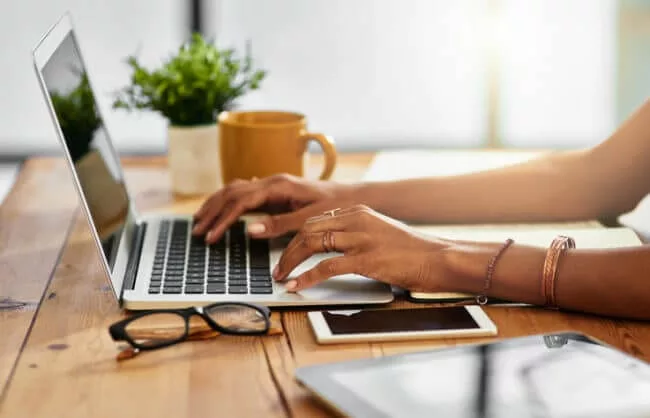 SharePoint is a well-known collaboration and document management platform from Microsoft. And with more than 250,000 organizations using SharePoint according to Microsoft, there's a good chance you've crossed paths with this technology before.
There's a lot that SharePoint can do, but it's also important to understand its limitations. Many businesses discover that when they try to use SharePoint for knowledge management, they run into pain points around search, category structures, content maintenance, and more. This can lead them to seek out a SharePoint alternative that is purpose-built for knowledge management.
At Bloomfire, we have a lot of customers who came to us because SharePoint wasn't meeting their knowledge management needs. While they may continue to use SharePoint within their organization for other purposes, they recognized they needed a user-friendly platform to centralize company knowledge–and encourage employees to engage with it. 
Since we know there are a lot of team and department leaders looking for a SharePoint alternative for knowledge management, we thought it would be helpful to put together a guide outlining the differences between Bloomfire and SharePoint. But first things first: let's take a closer look at what SharePoint is and why businesses might look for an alternative in the first place.
What Is Microsoft SharePoint?
SharePoint is a product from Microsoft that businesses use for content collaboration and document storage. There are actually a couple of different versions of SharePoint: a cloud-based solution and an on-premises solution.
SharePoint Online is the cloud-based solution. It can be purchased as a standalone product or bundled with a Microsoft 365 solution.
SharePoint Server is the on-premises solution. Large enterprises may choose this solution if they prefer to install and deploy their own SharePoint server onsite.
Businesses use SharePoint to create websites (i.e., content hubs) and may implement it as an intranet to share internal information with employees. Users can access, share, and edit documents in SharePoint.
Why Might Businesses Look for a SharePoint Alternative?
Microsoft bills its SharePoint platform as a highly-configurable collaboration and document management solution—a Swiss Army knife of enterprise software. And while it's true that SharePoint is highly customizable, it often works like a dull knife when teams need to share and engage with company knowledge.
Jeff Miller, who used SharePoint as the Director of Learning and Performance at Insperity, says, "SharePoint is great for some use cases, but it requires a certain level of technical expertise. And if you don't have it, you then have additional costs for outsourcing that function or project." 
SharePoint's lack of user friendliness led Miller and his team to switch to Bloomfire for knowledge management. Insperity now uses Bloomfire company-wide to keep information up-to-date, empower employees across locations to ask and answer questions, and ensure teams stay aligned. Miller says that Insperity chose Bloomfire because "it doesn't require a lot of training, is intuitive by design, and can be set up and launched quickly." He adds, "Once set up, it's also easy to make changes without requiring what feels like teams of people to get things done."
We may be biased (okay, we definitely are), but we've seen a lot of cases where Bloomfire has helped customers pick up the slack when SharePoint falls short. Below, we dive into how Bloomfire and SharePoint compare when it comes to knowledge management.
Search 
The ways in which users can search in SharePoint are limited. In older versions of SharePoint, users can only search by file name. SharePoint Online does deep index Office documents, but it doesn't let you search for spoken words within audio or video files. In addition to entering search queries, users can filter results by the age of the document, but they can't filter by other fields such as author or category without additional customization.
SharePoint's search experience is highly dependent on how an administrator sets it up, and end users may struggle to find the information they need if the search settings aren't configured correctly. Even when search is configured correctly, administrators must make constant adjustments to continue delivering the most relevant results.
Bloomfire's search engine deep indexes every word of every document, including words spoken in video and audio files, so that users can find relevant content without having to know the file name. In addition to entering keywords into a search bar, users can browse multiple levels of categorization–and rather than forcing a rigid folder structure like SharePoint, Bloomfire allows content to live in more than one category. Users can narrow their search results down by using their uniquely defined taxonomy and categories or by more generic criteria such as content type, author, and more. 
Best of all, Bloomfire's search doesn't require constant maintenance to be effective. It auto-tags content so content creators and admins are freed up from doing it manually, and it doesn't require an IT professional to manage it.
Implementation & Maintenance
It typically takes companies about 3-6 months to set up SharePoint. And because SharePoint requires custom coding, an IT team must drive the entire setup process and ongoing maintenance. If your IT team doesn't have time to work on SharePoint, it's not going to be a workable product for your end users. If you experience an issue after SharePoint has been set up, you have to go to IT to resolve it, which can lead to delays and bottlenecks.
Bloomfire is typically straightforward to set up, with no IT resources or custom coding required. Bloomfire's implementation team works with customers to migrate content, set up category structures, and customize the look and feel of the platform. Additionally, Bloomfire's implementation team provides expertise in change management, helping customers drive platform adoption and engagement so that Bloomfire becomes the go-to source for company knowledge.
Q&A
SharePoint doesn't have an out-of-the-box tool that allows users to ask and answer questions within the platform. Without Q&A functionality in a company knowledge management platform, employees often resort to asking and answering questions over email or their internal chat app, contributing to the estimated 5.8 hours a typical knowledge worker spends in their inbox every day. 
Bloomfire has an integrated Q&A engine that lets users 1.) search for questions that have already been asked and 2.) publish new questions to get answers from the subject matter experts (SMEs) in their organization.  Once a SME responds to a question, the person who asked can choose to approve the answer. When searching for questions, users can filter to only those questions with approved answers to get the most trustworthy results. 
This Q&A feature encourages SMEs to transform the tacit knowledge that lives in their minds into shared knowledge that benefits their co-workers. It also reduces time spent communicating over email and searching for answers. Consumer-packaged goods company Conagra reports that their SMEs save an average of 1.5 hours per week with Bloomfire.
Siloed Content
SharePoint uses a folder structure to organize content, so finding the right information can be highly dependent on your understanding of the underlying logic of where that content was placed. Accessing content becomes especially challenging when you have multiple SharePoint sites for different teams and projects. As a result, key pieces of content may become siloed to specific teams or individuals, and untangling the complexity of SharePoint's access controls typically requires an IT professional.
Bloomfire lets you organize content by custom categories—and searches across categories so that your company knowledge never becomes inadvertently walled off from the people who need it. You'll always have the option to change your content categories, and you can even recategorize in bulk so that the structure of your information always makes sense for your organization.
If you have content in Bloomfire that should be siloed to specific teams–perhaps because it contains sensitive information or simply isn't relevant to certain parts of the organization–you can create private groups within the platform and determine who should have access.
End User Experience
While SharePoint is extremely customizable, that customization can't occur without the help of developers who are familiar with the platform. You may experience bottlenecks if there are only a few people in your organization who know how to make changes in SharePoint, leading to a less-than-ideal experience for end users. Explore reviews on a site like TrustRadius and you'll see that some of the common threads SharePoint reviewers highlight include a confusing interface and difficulty browsing and searching for information.  And if users are having a hard time navigating or searching SharePoint, they're likely to abandon it.
Instead of requiring dedicated IT resources, Bloomfire puts the power of administration in the hands of the business team. Admins can maintain the platform without coding knowledge, and the interface is intuitive for anyone who has ever searched Google or shopped on Amazon. Team members are able to use the platform with minimal training.
Analytics & Reporting
Analytics and advanced reporting can give you valuable insight into who is accessing different knowledge assets, how users are engaging with those assets, and more. SharePoint offers some basic usage data: reports showing unique viewers, site traffic, and popular content are available across all SharePoint deployment types. However, additional reporting may be limited based on the deployment scenario and the views that have been enabled by your SharePoint admin. 
Bloomfire offers built-in engagement analytics and advanced reporting to help admins understand how their users are interacting with knowledge assets, what information matters most to their community, and where there may be knowledge gaps. Standard reports include Contributions Driving Collaboration (ranking content based on different engagement factors), Daily Engagement Trends (showing user engagement statistics by day), and Question Status (showing what questions in the platform have been answered and how long it took to get a response). There are also standard search reports that show what terms are being searched for most frequently and what searches are yielding zero results, helping Admins prioritize new content creation. Admins can also build custom reports to get the views of content engagement and user activity that matter most to them.
Data Storage
If your company has a large volume of content to store, SharePoint may not be the best fit. SharePoint charges for storage and has a storage limit that is subject to the version of the platform and where it's hosted.
With Bloomfire, users have unlimited storage and aren't charged by the amount of content in their knowledge management community, making this the more scalable solution. 
Total Cost of Ownership
If you choose SharePoint, keep in mind that you'll need to budget for both the license and ongoing maintenance costs. Microsoft recommends that you budget $8 of customization services for every $1 of license fee per year.
Often, organizations can misinterpret how much Sharepoint will actually cost because the fees are included in their Microsoft subscriptions. However, hidden costs such as consultants, add-on software, custom integrations, and internal support staff can add up. The cost of working with a SharePoint consultant alone can range from $15k to $100k–or potentially even higher depending on the complexity of the implementation and the integrations required. 
Bloomfire vs. SharePoint: What's Best for Your Company?
If you're looking for a document management system with an on-premise option and complex workflow functionality–and you have both the initial and long-term IT bandwidth to support it—SharePoint may be a good option, especially if your organization heavily uses Microsoft products.
However, if you need a knowledge management system with deep-indexing search capabilities and modern AI-powered relevancy scoring, an interface that feels familiar and is easy for users to adopt, unlimited storage, and no need for ongoing IT support, Bloomfire is the better fit.
If you want to learn more about Bloomfire and see how it can deliver a return on investment–even if your organization is already using SharePoint–we'd love to talk to you.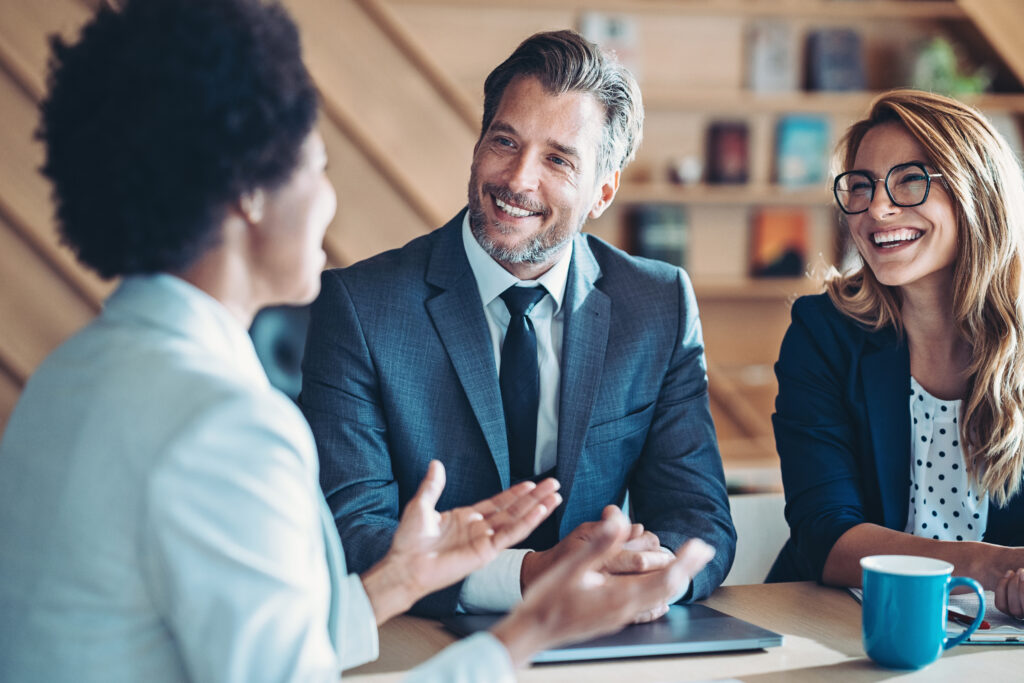 Blog Change Management Knowledge Sharing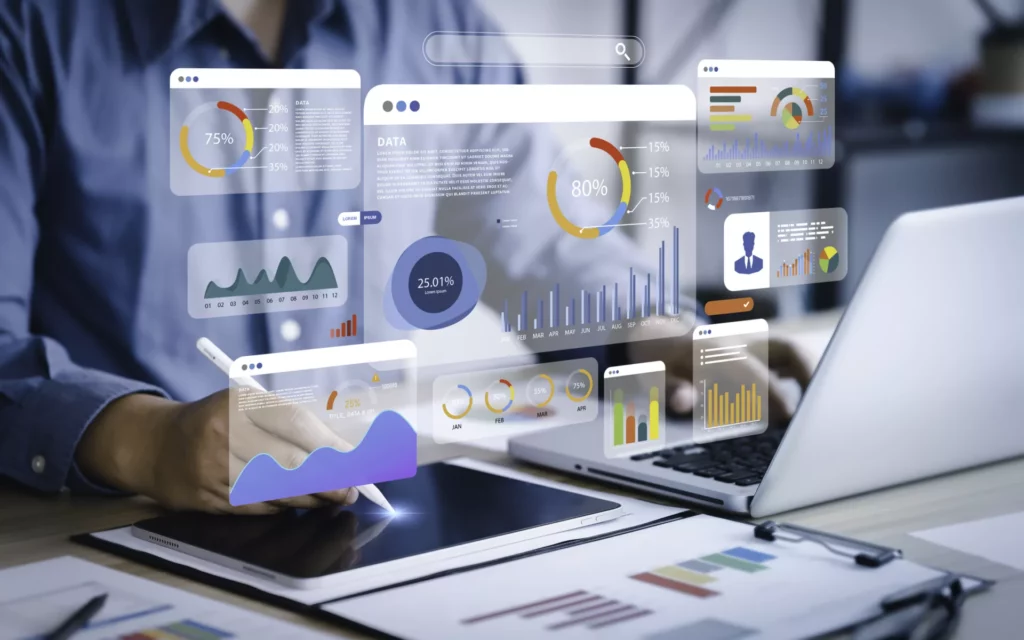 Blog Collaboration Knowledge Sharing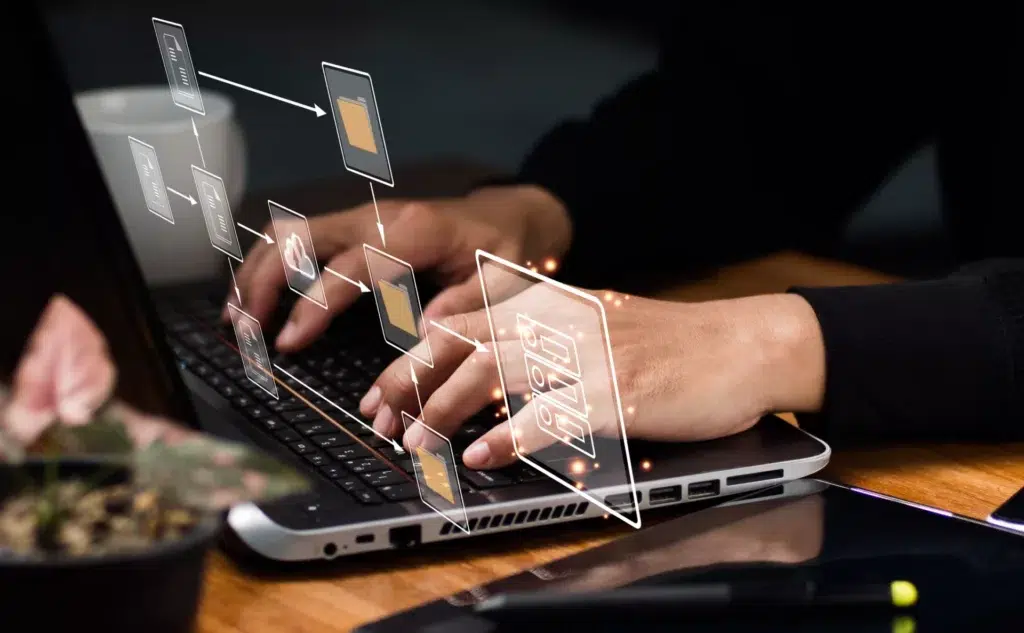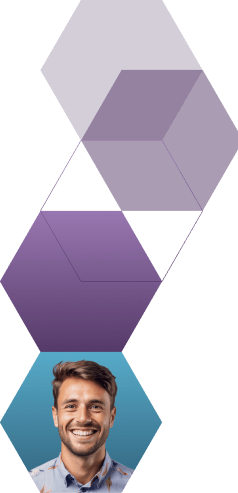 Start working smarter with Bloomfire
See how Bloomfire helps companies find information, create insights, and maximize value of their most important knowledge.
Request a Demo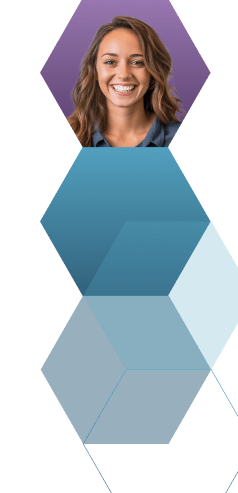 Take a self guided Tour
See Bloomfire in action across several potential configurations. Imagine the potential of your team when they stop searching and start finding critical knowledge.
Take a Test Drive