The 7 Best Knowledge Base Software Solutions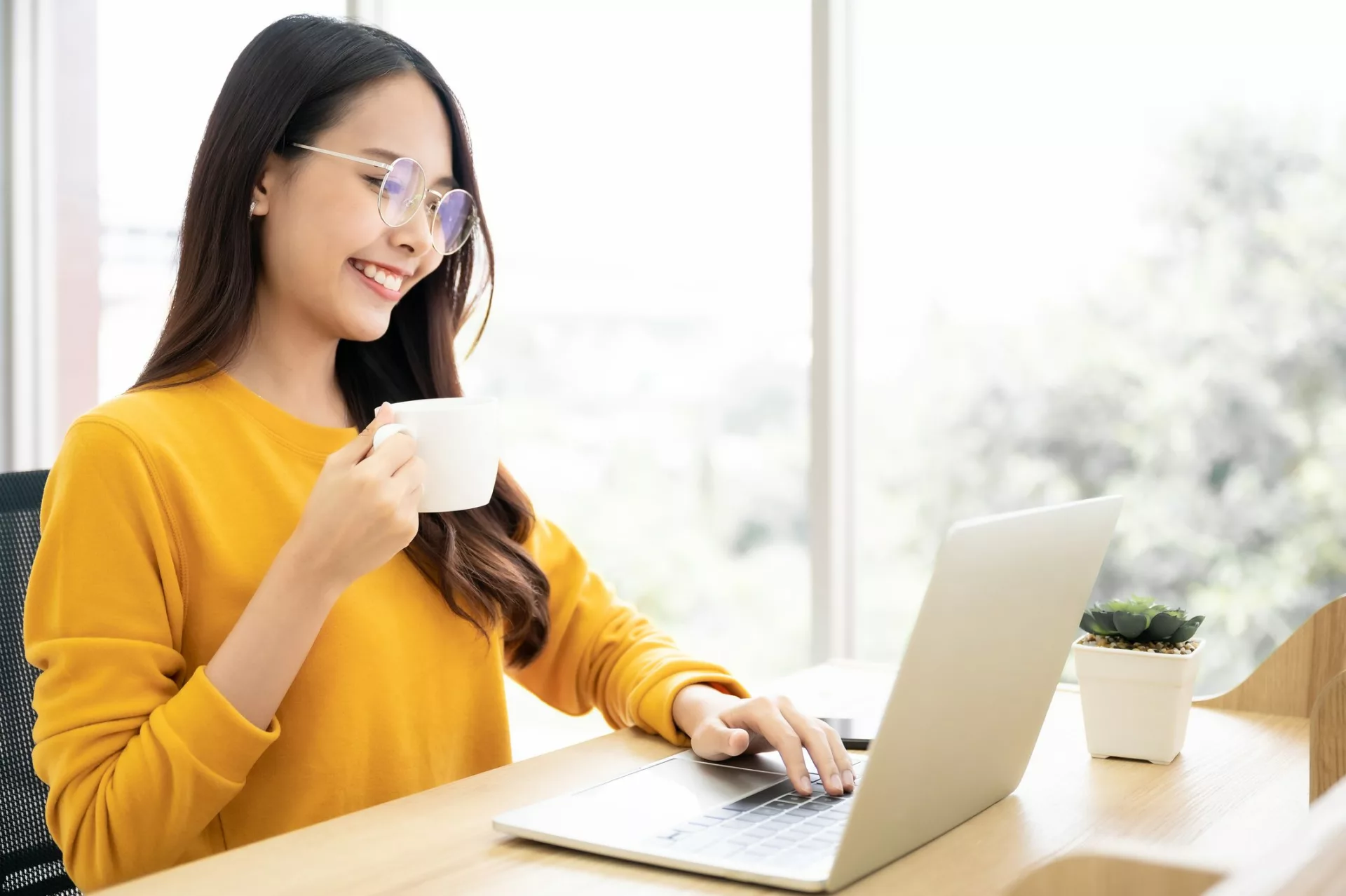 Imagine that you need to find a specific document to help you finish a task on your daily work to-do list. You search through your email inbox since you think a coworker might have sent it to you once, but you can't find it. You try to message that coworker, but they're working different hours and aren't available to help. You then dig through folder after folder in a shared company drive, and before you know it, an hour has gone by.
This is the problem that knowledge base software is designed to solve. Whether it's employee-facing or customer-facing, a knowledge base gives people one centralized place to find information quickly so they can benefit from the wealth of knowledge available without suffering from information overload. 
There are a ton of benefits of a knowledge base–and also a lot of different software solutions available. Below, we'll take a closer look at what a knowledge base is, what it can do for you and your business, and what you'll get with some of the best knowledge base software.
Want to jump straight to our overview of the seven best knowledge base software solutions? No problem!
What Is Knowledge Base Software?
First things first: let's talk about what knowledge base software actually is. 
A knowledge base is a central, searchable hub for information. The types of information contained in a knowledge base will depend on how it's being used. For example, a company-wide knowledge base for employees might contain policy and procedure documents, timely updates from the leadership team, new hire training materials, and so on. A customer-facing knowledge base might contain new product updates, troubleshooting guides, and answers to frequently asked questions.
The best knowledge base software is cloud-based, supports a wide range of file types, and makes all content in the platform searchable (with results organized by relevance).
What Are the Different Types of Knowledge Base Software?
As we touched on above, there are different types of knowledge base software to meet different needs. Here are a few of the most common types:
Internal Knowledge Base
An internal knowledge base is designed to help employees find the knowledge they need to do their jobs and keep teams aligned around the same information, regardless of where everyone is working. It gives organizations one central place for both institutional knowledge and the tacit knowledge of employees, meaning that knowledge stays with the company even when the employee it originated with leaves.
IT Knowledge Base
An information technology (IT) knowledge base contains technical knowledge related to products or services. It may be an internal knowledge base that technical support agents refer to when assisting customers, or it may be a customer-facing knowledge base that customers can use to self-serve solutions to technical issues.
External or Customer-Facing Knowledge Base
An external or customer-facing knowledge base is a publicly accessible website (or one that customers can access with a login) that customers can use to find answers to common product or service questions. Bloomfire's Help Center is an example of a customer-facing knowledge base built on our own platform. 
Knowledge Base for Support Agents
A knowledge base for support agents is an internal knowledge base specifically used by support or service agents to find answers to customers' questions. This helps them quickly resolve issues over the phone or chat–something that's crucial given that the majority of customers won't wait on hold for more than a minute.
Knowledge Base for Research & Insights
Market research and insights teams commission and generate a huge volume of research, and they need one centralized place to store all final reports and related documentation so that business decision-makers can access them on demand. A knowledge base for research and insights provides this place and allows decision-makers to perform a quick keyword search to discover what their company has already conducted research on. 
Importance and Benefits of Knowledge Base Software
Although there are a wide range of knowledge bases, there are some key benefits that extend across all types:
Greater efficiency. When you can find the information you're looking for quickly, you get more time back to spend on meaningful activities.
Greater confidence in information. When you have a knowledge base that houses all the official, approved information for your company, you don't have to worry about accidentally pulling up an outdated version of a document or making decisions based on a gut feeling.
Knowledge access from anywhere. Whether you're at your desk in your office, working from home, or on the move, a knowledge base lets you quickly pull up the information you need.
A better employee or customer experience. Whether you're listening to a company's hold music on a loop or trying to remember what your coworker named a document in your shared drive, trying to track down the right information can be frustrating. A knowledge base eliminates that frustration by connecting you to the most relevant information quickly so that you don't have to wait on a response from one person or check five different content repositories for the right file.
7 Best Knowledge Base Software Solutions to Explore
The best knowledge base software for your business will depend on your specific needs and goals. We'll take a look at seven popular solutions, including a mix of internal and customer-facing knowledge bases.
Bloomfire
We have to kick off this list with our own knowledge base software since Bloomfire is purpose-built for knowledge management. Our flexible platform also allows you to set up both internal and customer-facing knowledge bases, as well as knowledge bases that meet the needs of individual teams or your entire organization. (We have a lot of experience scaling our platform to multiple teams, with our average customer expanding their usage within months of implementation.)
Bloomfire is an especially powerful platform for any organization that has a lot of video or audio files, as the platform makes all content searchable–including spoken words. (This is particularly useful for market research teams that use customer interviews or focus group recordings, as well as teams that communicate internally through short videos or use training videos heavily.)  It also gives users multiple ways to find content. They can start with a keyword search and use customizable filters to narrow down their results, or they can browse content feeds based on criteria that they or their team leaders have set.
Another feature that differentiates Bloomfire from many other knowledge bases is its Q&A engine. Platform users can publish a question and crowdsource answers from subject matter experts within the organization. Both the question and answer are preserved and searchable, which means the Q&A base organically grows over time–and subject matter experts avoid repeatedly answering the same questions from different people.
Bloomfire also integrates with tools that knowledge workers use every day–including Slack, Microsoft Teams, Salesforce Lightning, and Zendesk–so that people can access and share knowledge in the flow of work.
Zendesk Guide
Although best known as a helpdesk/ticketing system and customer relationship management (CRM) solution for customer service teams, Zendesk also has a knowledge base component called Zendesk Guide.
Zendesk Guide is a customer-facing knowledge base that businesses typically use as a self-service help center. Content is organized into categories, sections, and articles, with the ability to add more subsections on Enterprise plans. Businesses can customize the appearance of the knowledge base to match their brand, and the platform can be set up to support multiple languages.
Zendesk Guide may be a good fit for customer service teams that are already heavy users of other Zendesk products. However, it's important to note that because this knowledge base is specifically designed for external customer support, it cannot be scaled to other departments or used for internal knowledge sharing between departments.
Zoho Desk
Like Zendesk, Zoho is primarily known for their CRM software, which is fully customizable and offers a wide range of integrations. Their knowledge base product, Zoho Desk, integrates with their ticketing system to help customer service reps access the information they need to assist customers and resolve issues. It can also be used to set up a customer-facing help center with articles that are public-facing or restricted to customers who have login credentials.
Thanks to its tight integration with other Zoho products, Zoho Desk may be a great choice for customer service teams that already use Zoho as their CRM and ticketing system. However, just like with Zendesk Guide, this knowledge base isn't the right solution for organizations that want a knowledge management solution that scales beyond their customer service department. 
Guru
Guru is a knowledge base with a wiki-like format where content is organized within cards (i.e. posts) that can be added to collections or boards. Their primary focus has historically been on delivering knowledge within commonly used applications such as Slack, Microsoft Teams, and Confluence, with less focus on the search experience within their platform–or on encouraging employees to engage with content within the knowledge base itself.
Given their focus on making knowledge cards available within the tools employees are using, Guru may be a good fit for growing startups with teams that already heavily use Slack. However, it's less of a fit for mid-size and enterprise businesses that are looking for 1.) the ability to tailor their knowledge base to their organization's optimal taxonomies and branding, and 2.) white-glove implementation services and support from a dedicated Customer Success Manager who provides ongoing guidance and KPI reporting. It may also not be the right choice for businesses that want to encourage more knowledge engagement (including sharing, commenting, and asking questions) by bringing company knowledge into one centralized platform.   
Notion
Notion is first and foremost known for project management and note-taking, but it also offers a knowledge base component. It's known for being an all-in-one-workspace with a minimalist design and user-friendly interface. However, because it's a jack-of-all-trades tools, it's important to understand where there may be limitations around its knowledge base.
Notion is a great tool for project management and may work well as a personal knowledge base: a platform where an individual can store, organize, and revisit their documents and notes. When expanded to multiple people or teams, it can become more cluttered and disorganized, especially since it's trying to address varied needs (project management, file sharing, note taking, etc.). There are also limitations with Notion's search functionality, with some reviewers noting that search results pages are slow to load or that they have trouble getting relevant results when they don't use an exact match keyword. Additionally, Notion lacks global search, meaning that search results will only include main pages, rather than drilling down to specific databases, grids, subpages, or attachments. With a large volume of content in the platform, users may have trouble surfacing the information they need.
Document360
Document360 is marketed as a knowledge base for growing companies. It can be configured for both employee knowledge sharing and customer self-service, and its primary uses include organizing technical documentation for employees, detailing standard operating procedures, and hosting FAQs and product documentation for customers. They offer several different plans, but it's important to pay attention to what is included with each plan due to certain limitations (for example, limited data storage).
Document360's focus is on housing documentation and making it accessible to users, but there is less focus on encouraging users to engage with their peers' content. There is no built-in Q&A tool or commenting to help capture tacit knowledge and grow a company's collective intelligence over time.
If you or your team needs to author a lot of content in your knowledge base, it's also worth noting that some Document360 reviewers have called out the platform's editor for being clunky (especially when it comes to updating a post's formatting), which can slow down the publishing process. 
Stack Overflow for Teams
Stack Overflow for Teams is an internal knowledge base specifically tailored to developers and product managers. It can be used to organize code snippets, Q&A between team members, product documentation, and more. It's designed to help users solve technical challenges faster so they have more time to spend on productive work. 
As with some of the other team or department-specific knowledge bases in this list, it's important to keep in mind that while Stack Overflow may do a great job of delivering knowledge to its core user base, it isn't designed to be scaled company-wide. It may also present some challenges to employees who aren't regular Stack Overflow users: for example, subject matter experts outside the product and engineering departments might not share their knowledge (or even have direct access) to the platform. This can lead to knowledge and expertise becoming siloed in different areas of the business.
Which Knowledge Base Software Is Right for You?
As you've seen in the examples above, there is a wide range of knowledge base software to support different functional areas, serve knowledge to customers, or connect knowledge across entire organizations. In order to build your shortlist of knowledge base software, you'll need to consider your business goals and objectives, your must-have functionality, whether you want a solution that scales across teams, and whether you want a solution that integrates with apps you already use. 
And if Bloomfire seems like a strong fit for your team or company, we'd love to talk.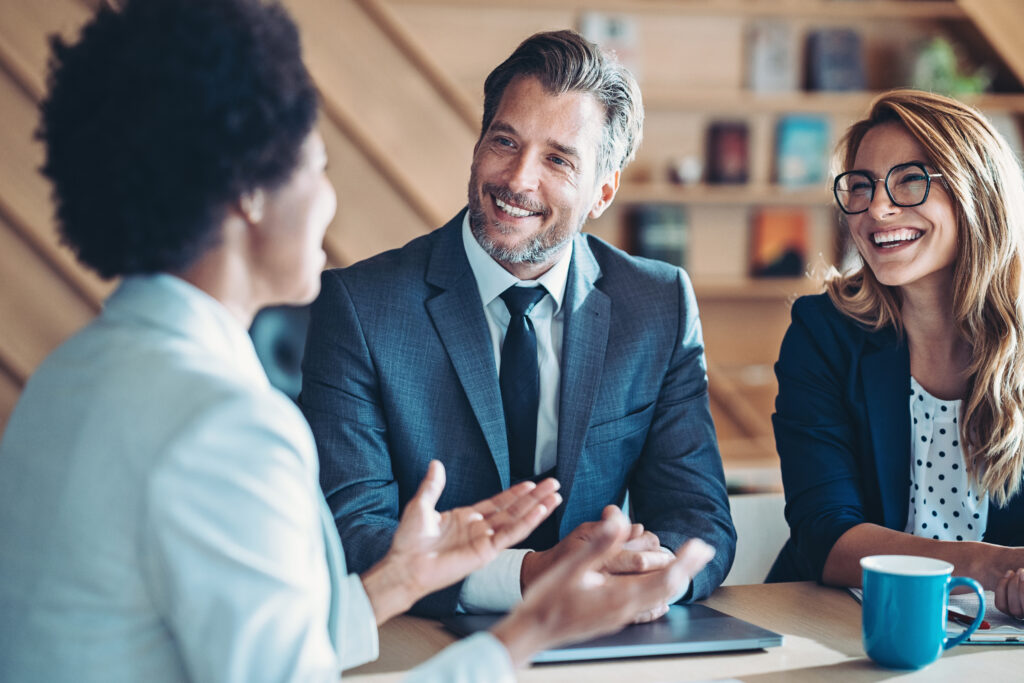 Blog Change Management Knowledge Sharing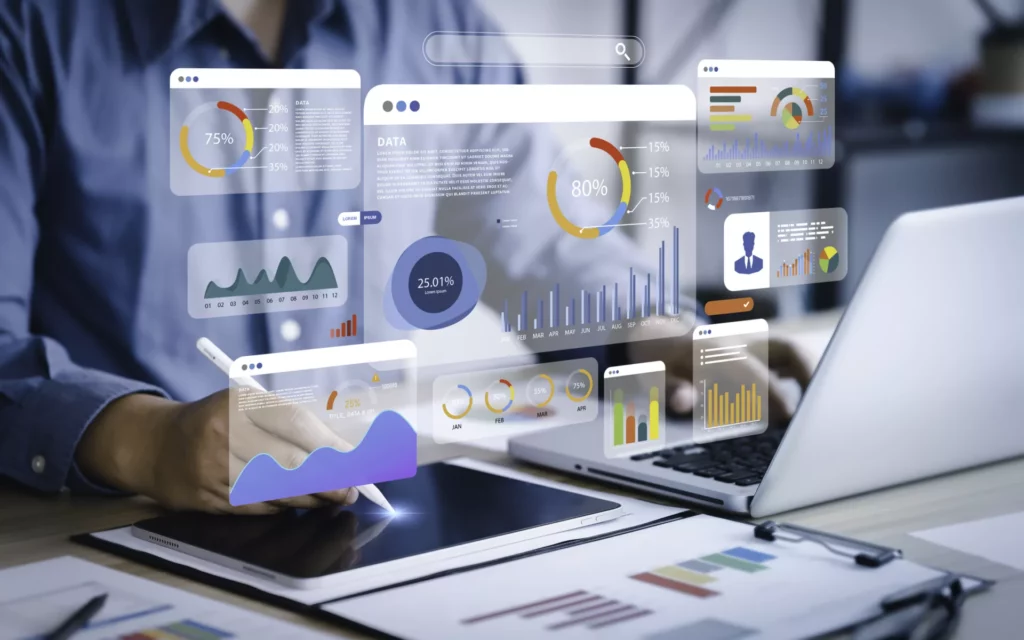 Blog Collaboration Knowledge Sharing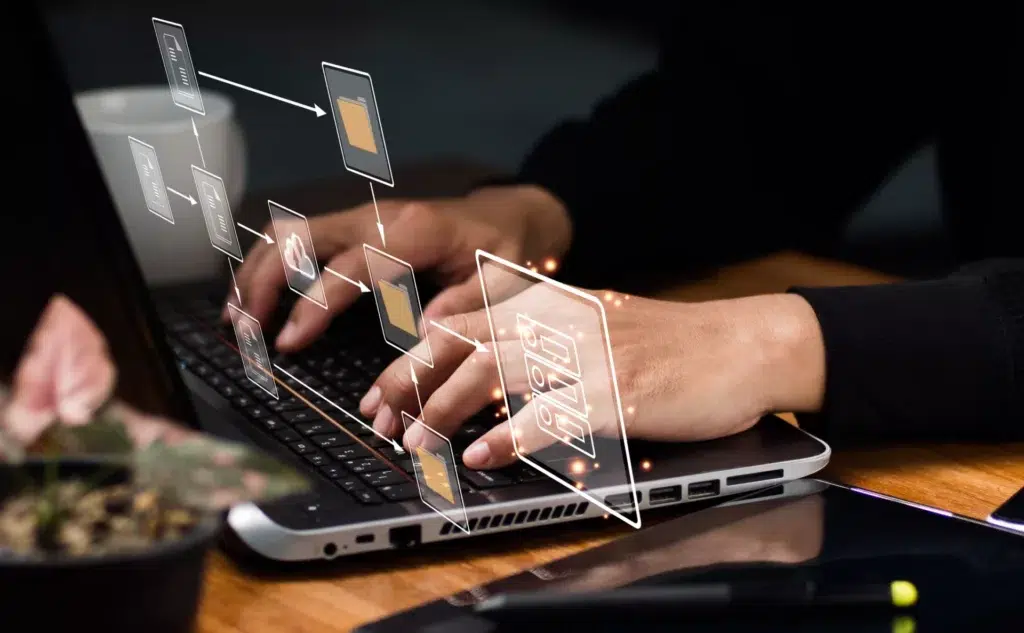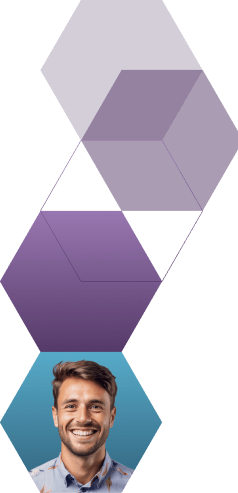 Start working smarter with Bloomfire
See how Bloomfire helps companies find information, create insights, and maximize value of their most important knowledge.
Request a Demo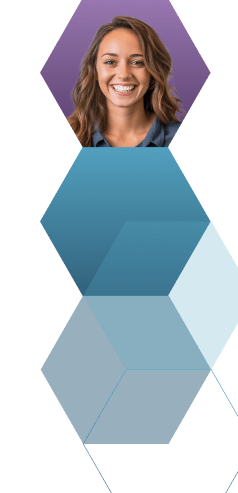 Take a self guided Tour
See Bloomfire in action across several potential configurations. Imagine the potential of your team when they stop searching and start finding critical knowledge.
Take a Test Drive