Bloomfire Nets TrustRadius Awards for Customer Support, Feature Set, and Usability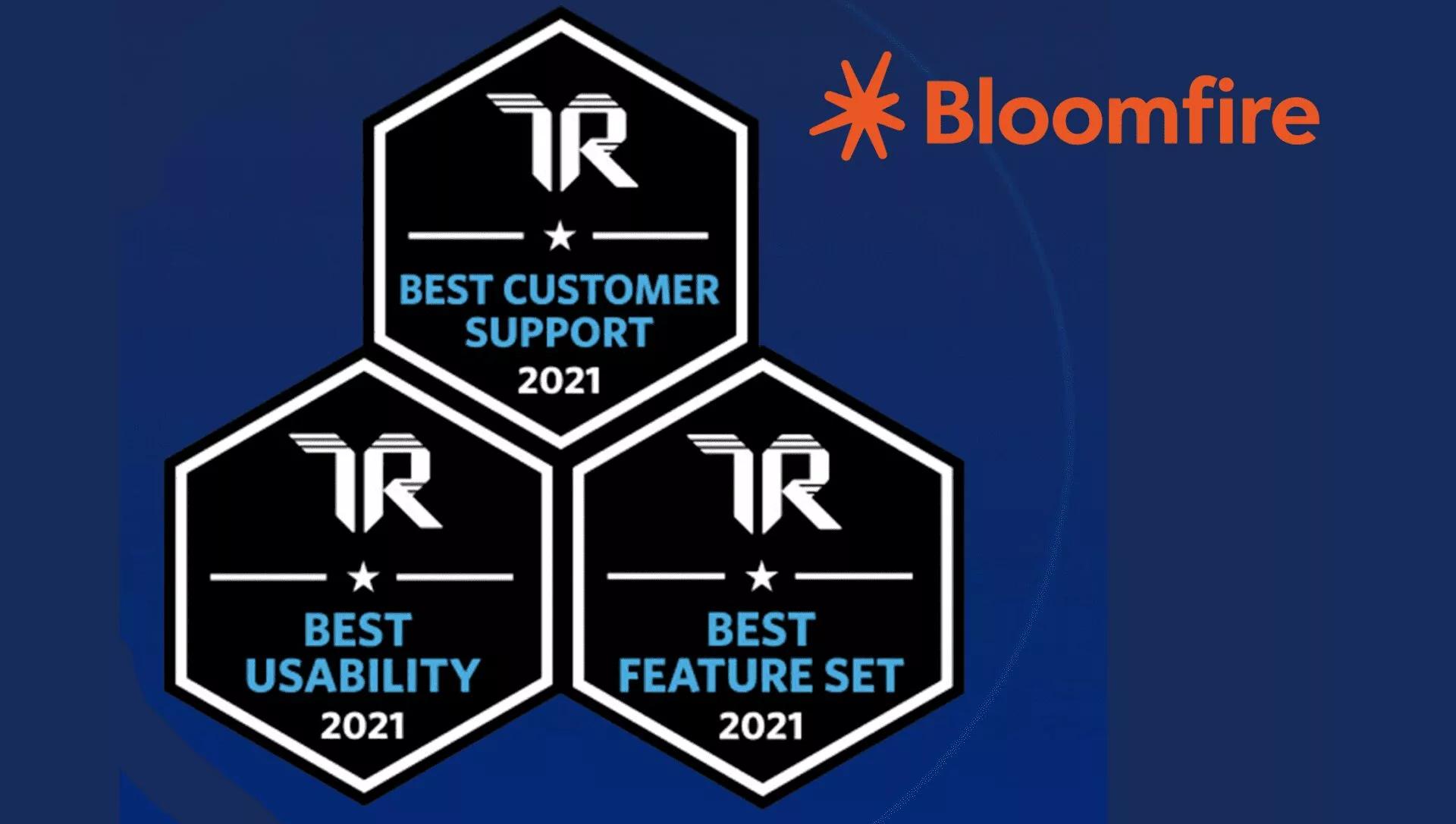 The Bloomfire team is proud to announce that we're kicking off 2021 with a trio of first-place awards from business technology review site TrustRadius.
TrustRadius has recognized Bloomfire with their 2021 Best of Customer Support, Best of Feature Set, and Best of Usability awards in the knowledge management software category. Here's how TrustRadius describes each of the awards:
Best of Customer Support—this award highlights companies that have gone above and beyond to provide their customers with outstanding customer service in 2020.
Best of Feature Set—this award highlights the winning companies' ability to deliver the best feature sets in their category based on customer feedback.
Best of Usability—this award recognizes companies that have provided their customers with outstanding usability and product function throughout the 2020 year.
TrustRadius launched these three awards programs this year based on attributes that are often at the top of software buyers' list of requirements and frequently discussed in software vendor reviews.
How Did TrustRadius Select Their Award Winners?
TrustRadius is recognizing up to three award winners for each attribute in each software category. To win an award in their category, nominated organizations had to receive at least ten customer reviews on TrustRadius in the past year mentioning their product's customer support, feature set, or usability. Winners also had to rank in the top three positions of their software category, with rankings based on the percentage of positive responses they earned in the past year. The TrustRadius research team also performed additional textual analysis of the reviews to thoroughly vet the winners.
Why These TrustRadius Awards Are Meaningful to Us
Trophies are nice, but the real reason our team at Bloomfire is thrilled to receive these TrustRadius Awards is because they are based on reviews from our customers. We work closely with our customers, from the software buying process to the implementation process to ongoing support from our Customer Success Team, and we love seeing our customers improve their productivity and make a significant business impact with our knowledge engagement platform. When our customers win, so do we.  
Our CEO, Mark Hammer, puts it best: "It's especially meaningful to our team that these awards are based on the great feedback we've received from our customer community. At Bloomfire, we're committed to helping our customers maximize the value of their organizations' collective intelligence through a combination of our knowledge engagement platform and our customer service. These awards are validation of that commitment."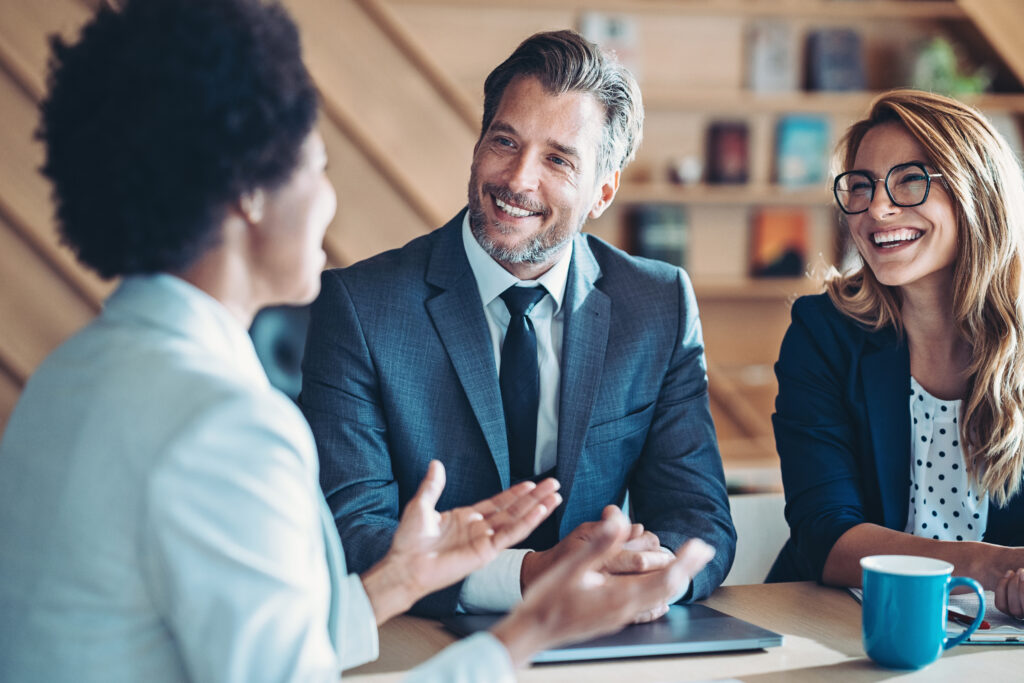 Blog Change Management Knowledge Sharing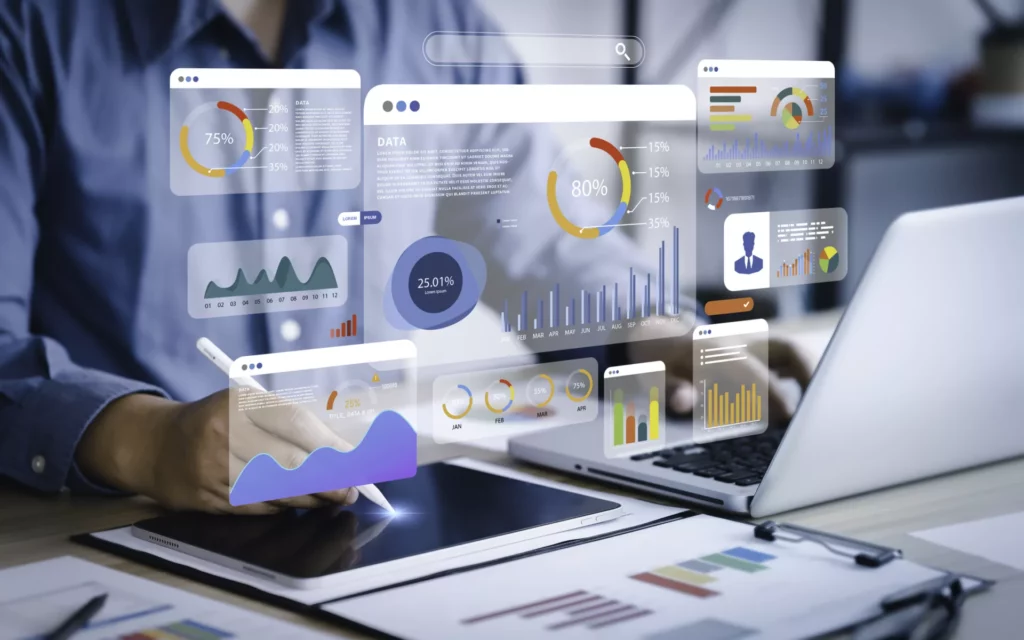 Blog Collaboration Knowledge Sharing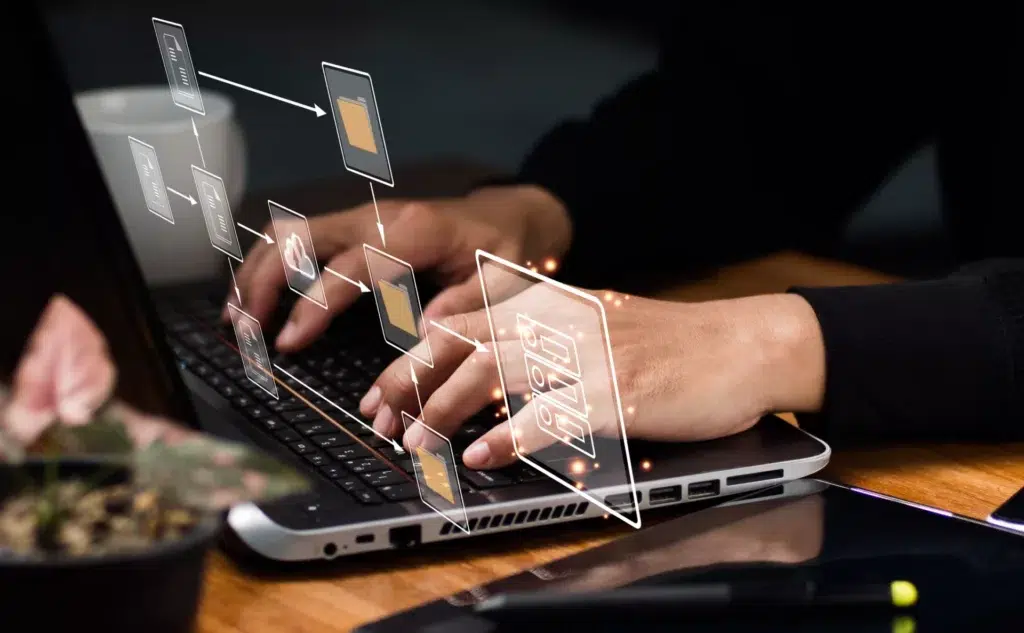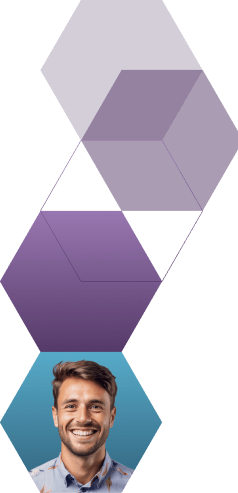 Start working smarter with Bloomfire
See how Bloomfire helps companies find information, create insights, and maximize value of their most important knowledge.
Request a Demo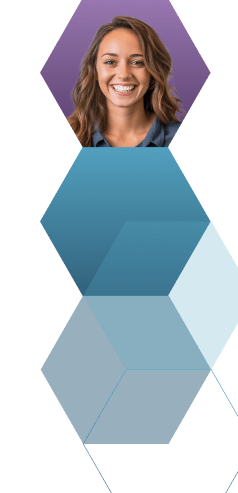 Take a self guided Tour
See Bloomfire in action across several potential configurations. Imagine the potential of your team when they stop searching and start finding critical knowledge.
Take a Test Drive