The Hidden Costs of Hand-Me-Down Knowledge Management Solutions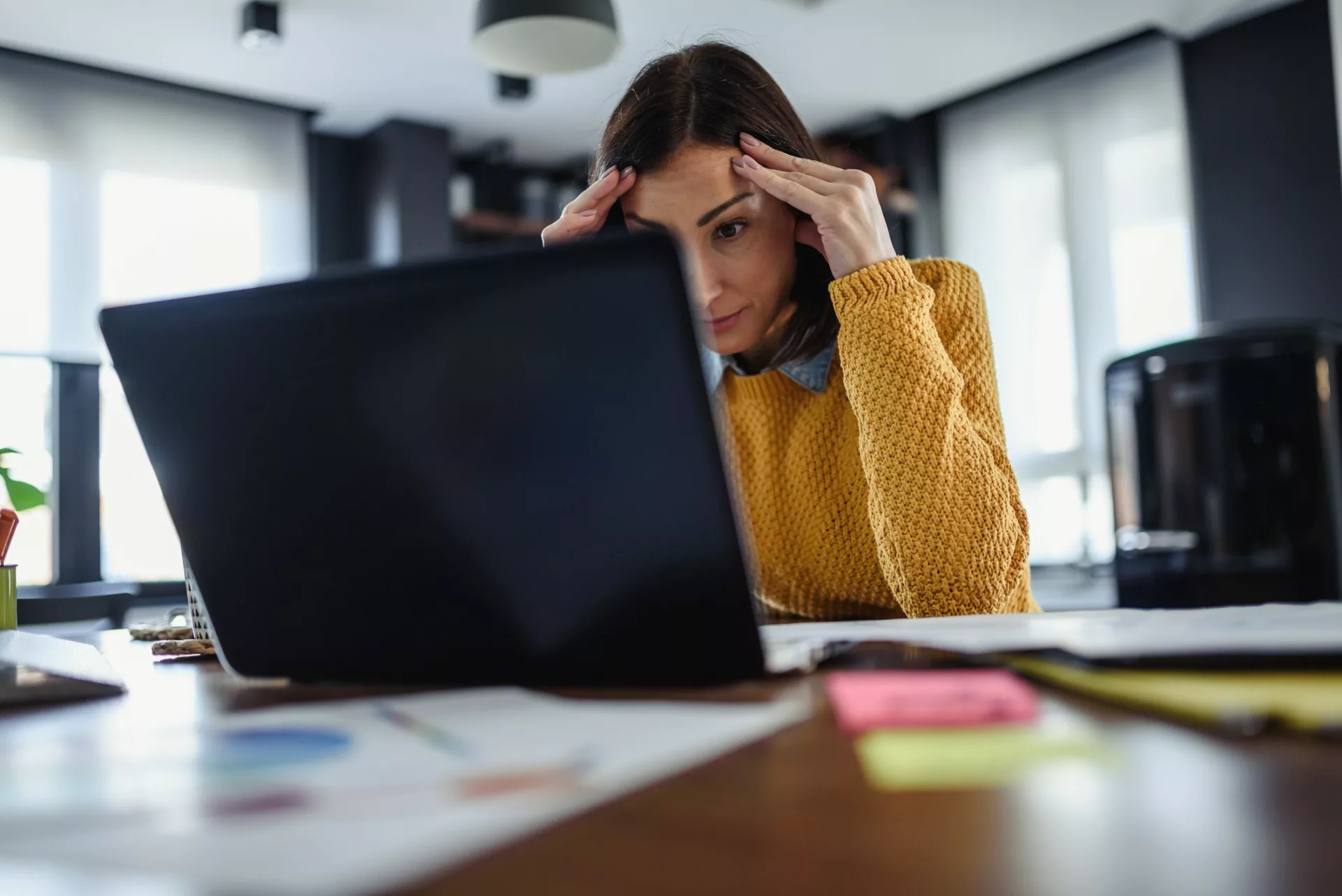 Your team or department has identified a need for a knowledge management platform so you can better collaborate, capture subject matter expertise, answer questions, and break down silos. You've presented your business case and built a shortlist of vendors. Then an IT leader follows up with you and says, "We've already got a platform with knowledge management features. It should be able to meet your department's needs."
You've been given a hand-me-down knowledge management solution.
Just like with many hand-me-down clothes, the challenge with hand-me-down knowledge management solutions is one of fit. Many of the solutions that businesses already have in place across the organization—such as SharePoint, Confluence, Salesforce, and Google Sites—may work for other uses, but they're not purpose-built for knowledge management. They aren't designed to promote knowledge engagement or turn knowledge into a competitive advantage for your business. And while these platforms have the potential to be highly customized, the level of customization required to meet your knowledge management needs can be costly, labor-intensive, and time-consuming. Without an army of librarians and IT resources, they are difficult to maintain, and their content can quickly go out of date.
A hand-me-down solution might seem like a good way to do more with less budget, but the costs associated with maintenance, lost productivity, and failure to keep information up to date can ultimately make it far more expensive than a purpose-built knowledge management platform.
Below are some of the hidden costs of hand-me-down knowledge management solutions to consider as your organization weighs whether to invest in a purpose-built knowledge management platform or work with what you have.
IT Constraints
As mentioned, platforms like SharePoint and Salesforce are highly customizable—but they won't meet your knowledge management needs right out of the box. And the cost for custom configuration can be steep. For example, if you work with a Salesforce technical manager to configure and maintain Salesforce Knowledge, you can expect to pay them $150 or more per hour. If you hire a SharePoint consultant to build out custom configurations, you should be prepared to budget up to $225 an hour.
Even if you have a robust IT department in house, the maintenance and customization requirements of a hand-me-down knowledge management platform can monopolize resources that could add more value elsewhere. If you have three IT team members designated to maintain your knowledge management solution, your organization could be spending approximately $300,000 a year for KM platform maintenance, and your IT staff may be pulled away from other impactful projects.
On the other hand, if your organization doesn't have the budget or resources to dedicate multiple IT team members to your KM platform, your requests—from patches to upgrades to integration requests—will likely take a backseat, and it may take months for the updates to go into effect. In that time, a significant amount of knowledge and information can become outdated—and employees may ultimately resort to less productive methods of finding information, such as reaching out directly to subject matter experts or digging through their inbox.
That leads us to the next hidden cost…
Time Spent Searching for Information
A lot of file storage platforms and traditional intranets are folder-based, meaning that files are nested within a hierarchy of folders and sub-folders. If you're not the person who developed the organizational hierarchy, it can be difficult to know where to look for the information you need. It would be like if you walked into a friend's kitchen and they asked you to grab a zester for them: if you're not already highly familiar with their kitchen, you're going to waste time opening and closing a lot of drawers.
Many file storage and intranet platforms that moonlight as knowledge management solutions do also have keyword search capabilities, but the search algorithm may only scan a document's title, description, and manually-added tags.
This was an issue that one of Bloomfire's customers, a U.S.-based food manufacturing company, ran into when their insights and research team relied on SharePoint. According to one of their insights analysts: "SharePoint felt archaic and wasn't user-friendly. Unless you knew the exact words in a file's title, you weren't going to find what you were looking for. Sometimes people would come to my team because they couldn't find what they were looking for, and we would have a hard time finding our own information in SharePoint."
Employees may not know the exact match keywords to search for because they use different terminology than the content creators, or the naming conventions their organization uses change over time. For instance, an employee looking for articles on remote work habits might not find relevant content if they search using the phrase "telecommuting behaviors" instead.
It's no wonder, then, that the average knowledge worker spends 20% of their workday looking for the information they need to do their jobs.
Employees need a platform that gives them multiple pathways to find the information they need, especially if they don't know the exact title or tags applied to relevant content. Bloomfire, for example, allows users to perform a keyword search and apply customizable filters to narrow down their results. Bloomfire also deep indexes all content (including words spoken in video and audio file), so that everything becomes searchable.
Many Bloomfire customers estimate that their employees reduce their time spent searching by 40-60%, which can translate to significant cost savings. If your organization has 400 employees with an average annual salary of $50,000, for example, reducing each employees' average time spent searching from 60 minutes to 30 minutes a day translates to savings of approximately $1.3 million per year.
Reducing the time employees spend searching for information can have other business benefits in addition to direct cost savings, including:
Faster employee onboarding
Increased employee confidence in the information available to them
Faster time to resolution for customer service teams
Deal acceleration for sales teams
Greater job satisfaction for employees
Time Spent Capturing and Updating Knowledge
Not only can hand-me-down knowledge management solutions make it difficult to search for information, but they can also make it difficult and time-consuming to create and update content. If your platform fails to support a wide range of file types, users may waste time recreating content in the platform or may resort to uploading attachments (which other users then have to download before accessing).
In some cases, adding or updating content in a hand-me-down platform requires coding knowledge and the support of IT staff. This can turn a process that should take minutes or hours into one that takes days or weeks. Professional services company and Bloomfire customer Insperity experienced this frustration when working with an in-house content management system. Director of Performance Improvement Lisa Jasper noted that it could take three days just to add new content to the platform.
IT bottlenecks may be exacerbated when a company goes through a major change, such as an acquisition or reorganization. If content in your knowledge management platform can't be easily updated in bulk, it could take months to bring all content up-to-date—and in that time, team members may lose confidence in the information available to them. Even worse, employees could share outdated information with customers, which could have financial and reputational consequences. "If there was outdated information that I used to talk to a client, that could be really dangerous," said Jasper. "We have to be able to take information down the moment it's out of date."
With a knowledge management platform like Bloomfire, administrators can quickly add, update, and archive content without any coding. Many activities, such as adding tags, updating categories, and setting expiration dates, can be automated, saving administrators significant time. According to Jasper, the content creation process that used to take her team three days now takes thirty minutes or less in Bloomfire.
Missed Opportunities to Leverage Analytics
If your hand-me-down knowledge management solution doesn't provide robust engagement analytics, you're missing out on the following:
Insights into user engagement. If you can't see what content users are engaging with and which users are the most or least engaged, you're essentially stuck with a black box. There's no way to hold users accountable for reviewing content, see what knowledge is most valuable, or identify low-performing content that may need to be repackaged or archived.
Insights into knowledge gaps. If your platform doesn't share search term analytics (e.g. reports of top search terms), you'll have no way of knowing what users are searching for most frequently–and what new content needs to be developed to meet users' needs.
A feedback loop. If users have no way to comment, ask questions, or socially engage (e.g. "liking" or sharing content with other users), you won't be able to optimize the platform to make it as valuable as possible. Users may also become disengaged if they feel there's no good way for them to provide feedback about their experience with the platform and its contents.
For Bloomfire customer AGIA Affinity, having access to knowledge engagement analytics is essential to ensuring their customer-facing associates stay up to date with rapidly changing information. "One of the things we love about Bloomfire compared to SharePoint is that we're able to run reports and determine which associates actually reviewed the content," said Tammy Shelman, Vice President of Member Services at AGIA. With knowledge engagement analytics, team and department leaders get visibility into how knowledge is being used and who is using it, ultimately allowing them to improve knowledge sharing and deliver better employee and customer experiences.
Lack of Vendor Support
When adapting tools like SharePoint, Confluence, or Salesforce for your knowledge management needs, you're not going to get whiteglove customer service from vendor representatives. For most issues, you'll end up turning to your in-house IT team, which—as we discussed earlier—is costly and time-consuming. And while your IT team should be able to handle technical support, they're unlikely to offer guidance to help increase platform adoption, keep users engaged in the platform long-term, or get buy-in from the leadership team. It's just not part of their job.
However, if you choose a platform like Bloomfire with a software-as-a-service model, you will get personalized support from knowledge management experts. In the case of Bloomfire, you will partner with an Implementation Project Manager, who will onboard you and help you set your platform up for success, and a Customer Success Manager, who will offer long-term support including training sessions, new feature overviews, and guidance to keep user engagement high. Your customer support partners can even handle the knowledge management activities that are normally considered heavy lifts, such as migrating existing knowledge assets from an old platform.
The Cost Savings of a Purpose-Built Knowledge Management Platform
There are good reasons for your organization to continue using tools such as SharePoint, Confluence, Google Sites, and Salesforce. Google Sites is an excellent solution for cloud-based file storage and collaborating on work-in-progress documents. SharePoint and Confluence both offer valuable project management capabilities. Salesforce is a world-class customer relationship management (CRM) platform.
However, none of these platforms are purposefully designed for knowledge management, and trying to adapt one of them for your team's knowledge management needs is like trying to fit the proverbial square peg in a round hole. And the cost of trying to make a poor-fit solution work will add up in terms of maintenance costs, internal resources required, and time wasted.
On the other hand, platforms like Bloomfire that are purpose-built for knowledge management will allow you to develop a customized solution—and set it up for success—without having to rely on expensive technical consultants or your IT department. When you choose a purpose-built knowledge management solution, you are also investing in a partner whose sole focus is on innovating in the knowledge management space and making it as easy as possible for people to quickly discover and share information. Not only does that translate to long-term time and cost savings, but it also helps your organization increase the utility and value of your shared knowledge.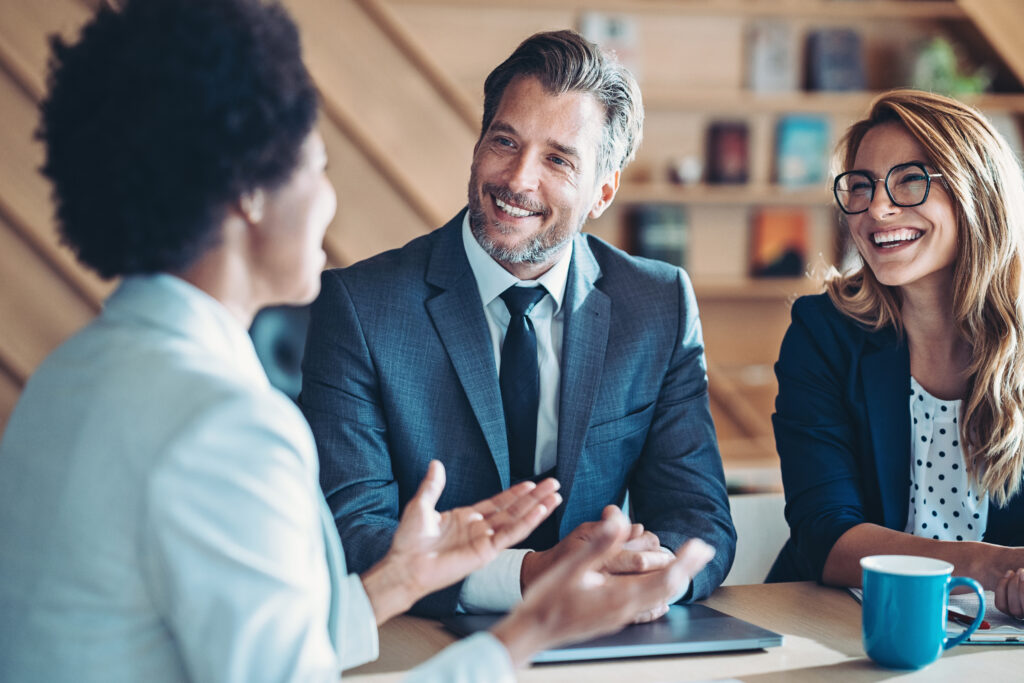 Blog Change Management Knowledge Sharing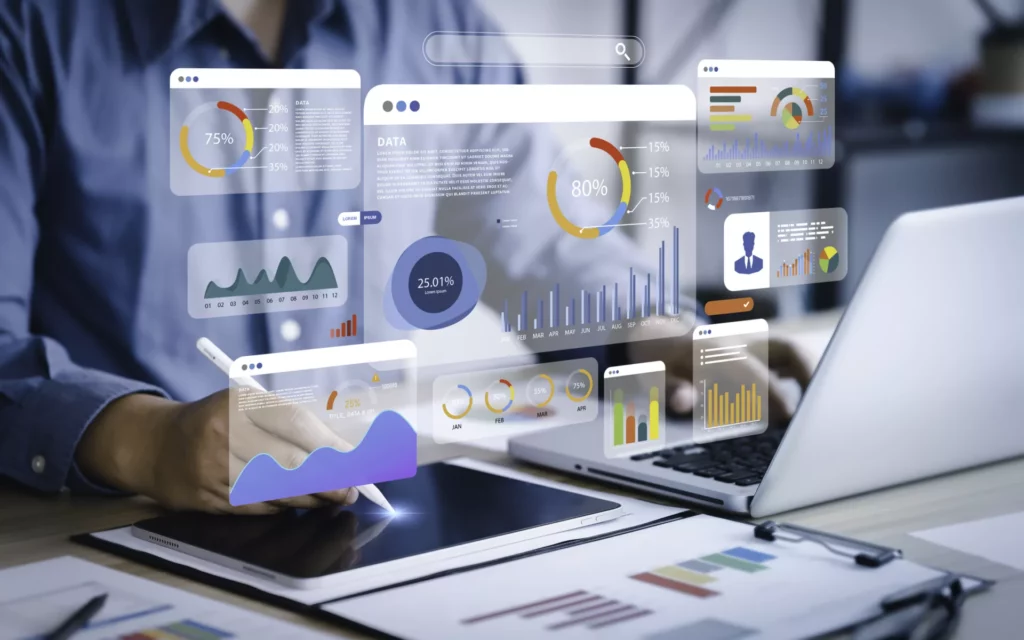 Blog Collaboration Knowledge Sharing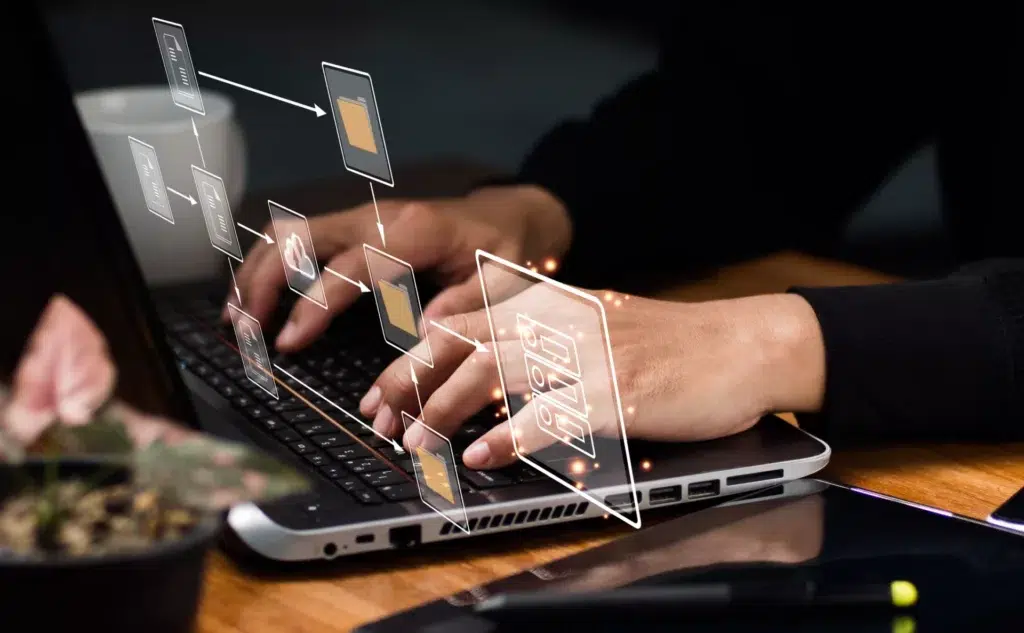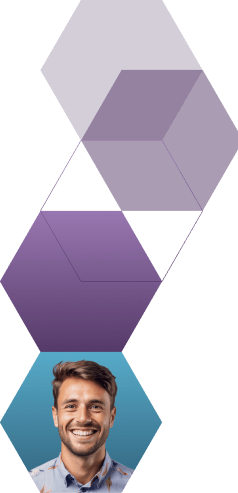 Start working smarter with Bloomfire
See how Bloomfire helps companies find information, create insights, and maximize value of their most important knowledge.
Request a Demo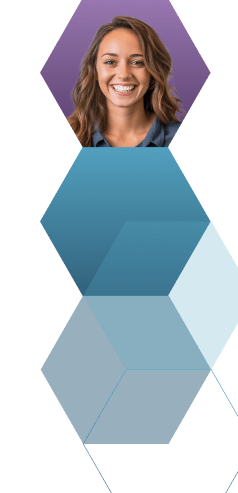 Take a self guided Tour
See Bloomfire in action across several potential configurations. Imagine the potential of your team when they stop searching and start finding critical knowledge.
Take a Test Drive