Blog
Customer Insights
Customer Support
Knowledge Sharing
The Importance of Knowledge Management in Financial Services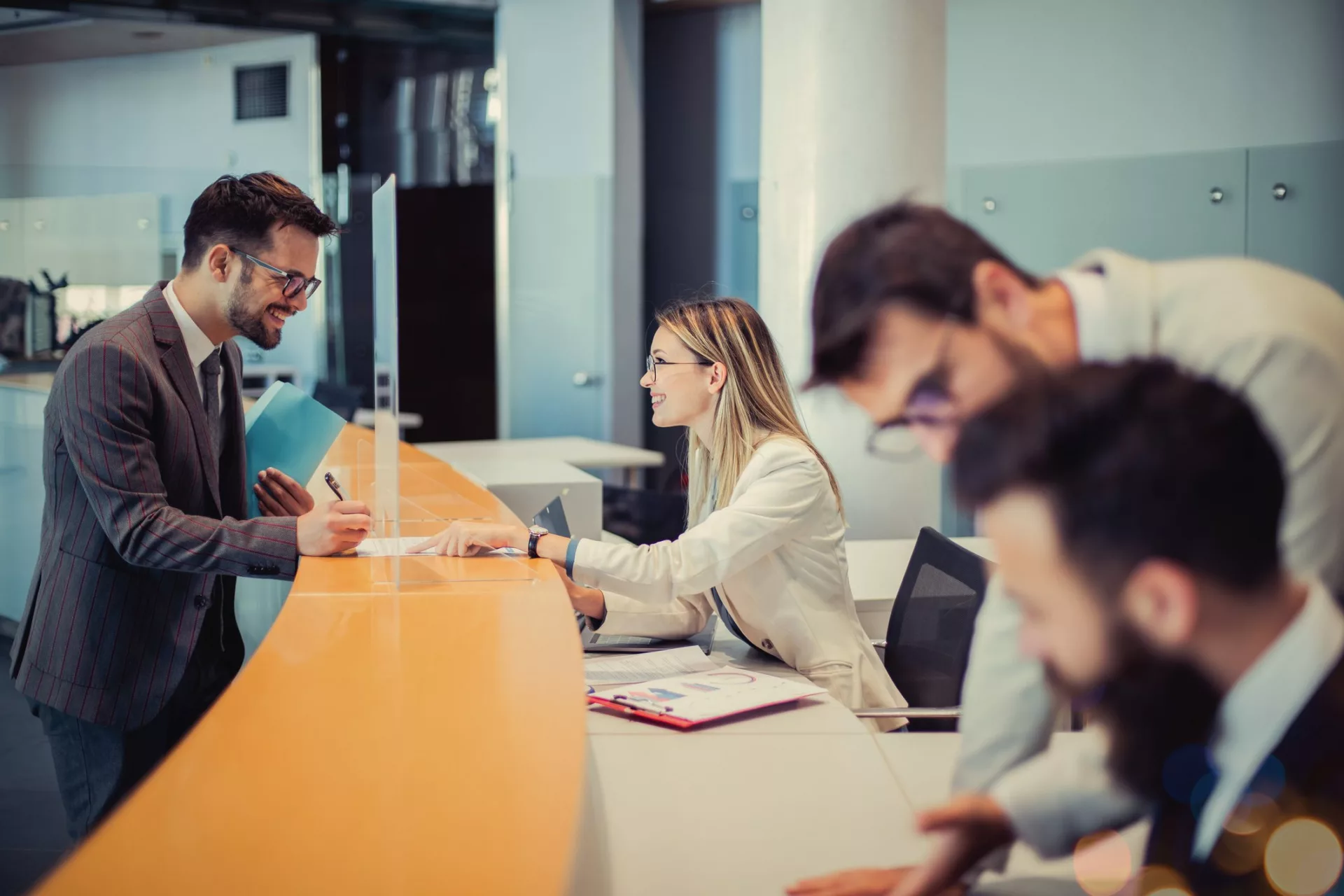 The U.S. economy relies on the financial services sector the same way you rely on your auto mechanic–to keep an expensive, complex machine running optimally so that you can focus on what's important to you. And just like your mechanic, financial institutions need to invest in the high-tech tools required to get the job done, all the while adhering to an alphabet soup of regulations, keeping an eye on the competition, and implementing processes that retain and enhance customer satisfaction and trust.
One critical tool for financial services providers is knowledge management: the process by which financial institutions such as banks, accounting firms, tax preparers, wealth managers, and credit unions (among others) gather, organize, analyze, and share the collective knowledge and experience of their employees and organization. A well-designed knowledge management platform helps define processes and connect various functions within an organization, as well as provide easily searchable content that customer-facing employees can use to improve the customer experience. 
The primary goal behind knowledge sharing and management is making technical resources, training documents, and people's expertise easily accessible to employees. By sharing knowledge and experience, organizations can ensure their employees have the tools they need to be successful.
Below, we will explore the challenges, role, and benefits of knowledge management in the financial services industry, and how you can use this tool to keep your company's processes well-oiled for optimal performance.
Obstacles Faced by Financial Institutions
Response Time Is Too Slow 
Like many industries, financial institutions have vast databases, which makes information management complicated and time-consuming. In addition to huge amounts of data, certain businesses (e.g., tax-preparation service providers and insurance companies) have a busy season and often must onboard and train new hires very quickly to meet demand. Employees, therefore, must be able to find the information they need quickly and efficiently. A platform that provides a centralized, easily searchable knowledge base can significantly cut response time which, in turn, increases employee productivity and customer satisfaction.
Right Information at the Right Time 
Most bank managers have heard the old adage that it's easier to retain a current customer than find a new one, yet poor customer service remains a top reason that people leave their bank. And it's not just banks that need to focus on timely and reliable customer service: providing the right information at the right time is  crucial for all financial organizations. Customer service calls in this industry can be especially fraught because they deal with money (and, potentially, very serious issues like identity theft), so customer service agents need to be able to provide answers quickly and confidently.  
The financial services industry runs on trust, but with call volumes often soaring during busy periods, it can be difficult to ensure that every customer receives the correct information in a timely manner. With a knowledge management system in place, customer-facing employees have access to the most up-to-date and accurate information. This helps to improve the customer experience as they are able to get the answers they need quickly and easily.
Unsatisfying Self-Service 
One of the goals of knowledge management is to make it easy for customers to find answers to common or straightforward questions without having to contact customer service. This is often done through self-service applications such as FAQ pages, chatbots, and customer-facing knowledge bases. If these applications are not designed well or don't have complete or accurate information, they can be frustrating to use and lead to a poor customer experience. 
Customer Data Security Breaches 
In recent years, there have been several high-profile customer data security breaches at financial institutions. This has led to increased regulation and scrutiny from both customers and regulators. Knowledge management can help financial institutions comply with regulations and protect customer data. By sharing knowledge internally and keeping employees up to date with cybersecurity best practices, financial institutions can minimize the risk of a security breach. 
Incorrect Information 
Incorrect information is a huge challenge for financial services. Whether it's outdated data, inaccurate client information, or human error, incorrect information can lead to big problems such as lost revenue, decreased efficiency, and regulatory compliance issues. By centralizing data and automating processes, a knowledge management platform can help to ensure that all information is accurate and up-to-date. 
Regulatory Compliance
Regulatory compliance is a complex and ever-changing challenge in the financial services industry. New regulations are constantly being introduced, and existing regulations are often revised or interpreted in new ways. Keeping up with these changes can be difficult, and failure to comply can result in hefty fines. In fact, global fines against financial institutions totaled more than $10 billion in 2020. 
A knowledge management platform can help financial services organizations to stay compliant by providing a central hub for compliance-related information that can be updated in real-time (rather than a legacy system, which may rely on the company's IT department to make updates, resulting in delays and information bottlenecks). A knowledge management platform can help ensure everyone is on the same page by making it easy for employees to find and share compliance-related resources.
Why is Knowledge Management Important to Financial Institutions? 
Better Decision-Making 
A knowledge management system allows a financial institution to share best practices, subject matter expertise, and insights–and tap into the organization's collective intelligence. This helps employees make better decisions as they have access to more information.
Providing the Latest Reliable Information 
Knowledge management platforms deliver the most accurate, up-to-date, and reliable data to employees looking for information. The organization can create, share, structure, and audit their collective knowledge to increase collaboration and employee access to the latest information. This maximizes effectiveness and stimulates innovation and expertise. 
Easily Accessible Knowledge Base 
Managing employee turnover is a challenge in almost every industry, and financial institutions are no exception. A well-designed knowledge management platform can help companies weather employee turnover in two very important ways:
  By capturing the knowledge of employees, which minimizes the loss of  tacit knowledge when an employee leaves;
  By helping new employees get up to speed quickly, reducing training time and increasing productivity.
Ideally, this knowledge hub should be easy to access and contain valuable information about the organization, its products, and its processes. With this information readily available, new employees can hit the ground running in their new roles. A knowledge management platform can also help promote collaboration and knowledge sharing among employees. 
Consistent Brand Experience 
As your financial institution grows, it is imperative to ensure that all customers, regardless of location, get the same level of service and access to reliable information. A knowledge management system ensures that every customer touchpoint delivers the same brand experience. Consistent messaging across all channels helps build trust with customers and prospects, leading to more business. 
Transparency in Regulatory Compliance 
Financial institutions are subject to stringent regulations. A knowledge management system can help ensure compliance by providing employees with easy access to the latest information and changes in regulations. This can help reduce the risk of non-compliance and penalties. 
Benefits of Knowledge Management Systems in the Financial Industry  
Enhances Operational Efficiency 
Increased efficiency is one of the primary benefits of a knowledge base. Training managers can help employees get up to speed more quickly and effectively. Knowledge managers and department leaders can use content engagement analytics to identify knowledge gaps and apply appropriate measures to fill them. Knowledge management systems also let content contributors break down complex topics into easy-to-digest information that employees can use in the flow of work. 
Improves the Customer Experience 
Knowledge management systems can also provide access to recent information about products and services. The tools help you ensure that you meet, track, and measure customer service goals, offer customized customer experiences, and provide answers to customers in real-time. In addition, a knowledge management system can give decision-makers across departments access to the latest market research and customer insights. Having this information fosters a shared view of the customer company-wide, which helps to keep everyone in the organization aligned with customer experience goals. 
Maintain Institutional Knowledge 
Every organization, whether large or small, has a wealth of knowledge that is essential to its operations. However, this knowledge is often scattered across different departments and individuals, making it difficult to access and use. Knowledge management systems provide a way to collect and organize this information, making it more readily available for decision-making and day-to-day operations. In addition, these systems can help to prevent the loss of knowledge when employees retire or leave the company. While there is a cost associated with implementing these systems, the cost of lost knowledge is typically much higher.
Developing Employees into High-Performers 
Knowledge management systems play a significant role in employee onboarding and ongoing training within an organization. A thoughtful, comprehensively designed knowledge management hub can help to create effective succession plans for your best talent, as well as identify top performers. With the right information, teams can get ongoing training to develop and grow. 
Delivers Insights for Ongoing Product Enhancements 
Generating insights is crucial for product enhancement and the customer experience. Knowledge management tools help you store data-backed insights from market research, customer interviews, and employee feedback about the product strengths, weaknesses, market threats, what worked best, and areas that need improvement. This information is valuable in many areas, including future marketing/advertising efforts, identifying new market opportunities, and optimizing operations.
Boosts Sales Team Effectiveness 
Implementing a knowledge management system helps you illustrate difficult subjects and communicate challenging concepts. It also enables you to provide training online instead of in person, which boosts the sales team's effectiveness and enables them to provide quality service to customers. A knowledge management system also allows your team to access the information they need to engage with customers, leading to improved customer experiences. 
Controls and Manages Regulatory Risks 
When regulatory measures change in the financial sector, financial institutions should stay alert and implement the changes immediately to avoid compliance issues, and knowledge management systems let you update that critical regulatory information in real-time. In addition, a knowledge management system can automatically schedule time-sensitive content to unpublish when it becomes outdated, giving employees confidence that they're accessing current information.
Choosing the Right Financial Knowledge Management System
In a customer-centric industry like financial services, a company's institutional knowledge is just as important as any other intellectual property. As we have explored, a well-designed knowledge management platform can protect that investment by defining processes, connecting various business functions, and providing easily searchable content that employees can use to improve the customer experience.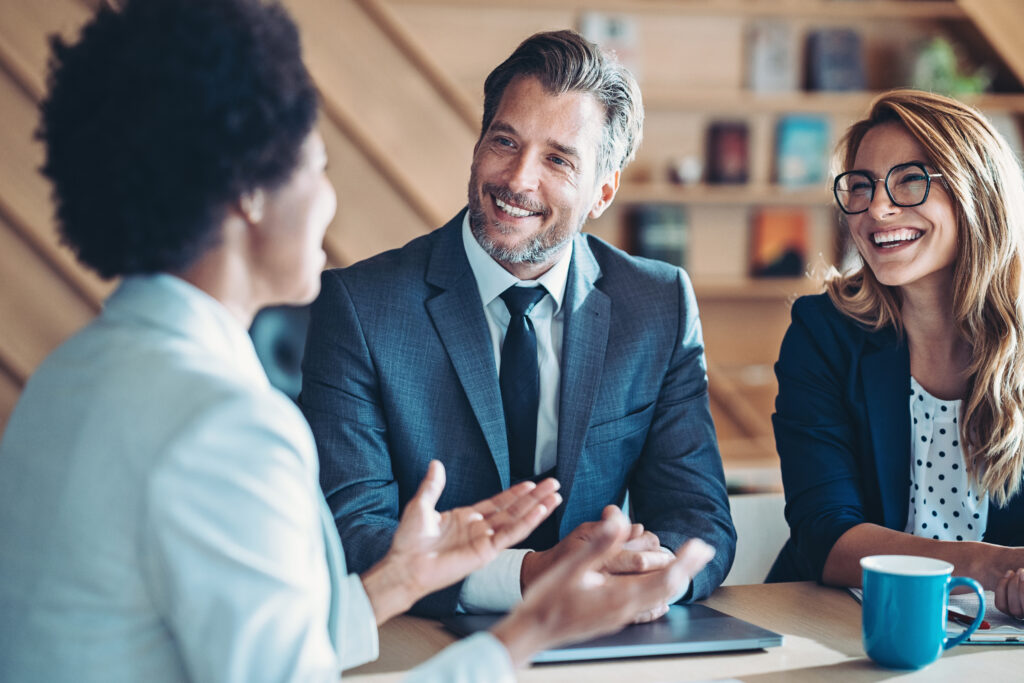 Blog Change Management Knowledge Sharing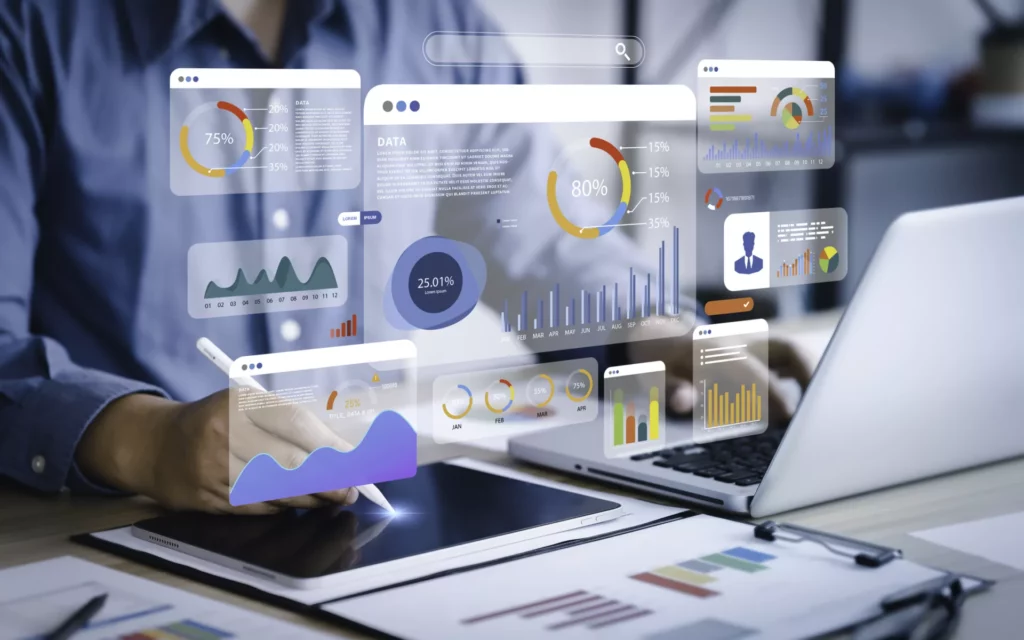 Blog Collaboration Knowledge Sharing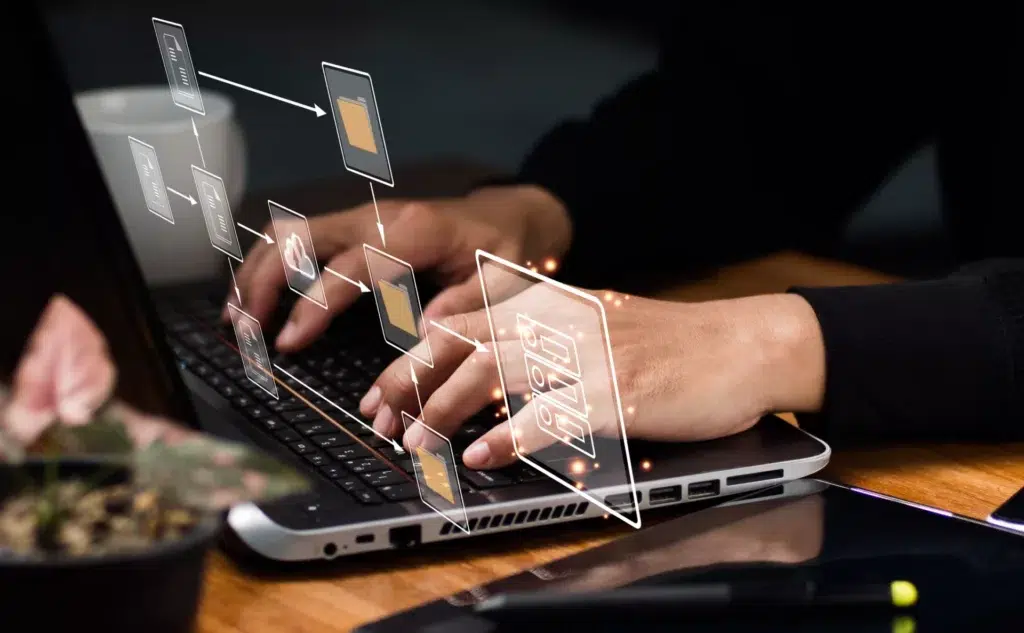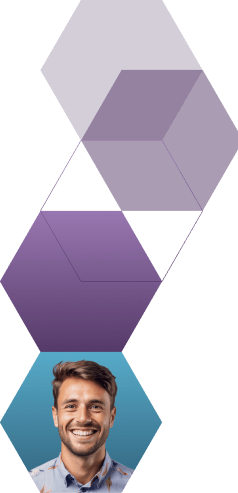 Start working smarter with Bloomfire
See how Bloomfire helps companies find information, create insights, and maximize value of their most important knowledge.
Request a Demo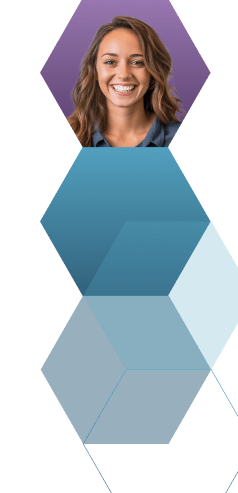 Take a self guided Tour
See Bloomfire in action across several potential configurations. Imagine the potential of your team when they stop searching and start finding critical knowledge.
Take a Test Drive