How Bloomfire and Salesforce Knowledge Are Different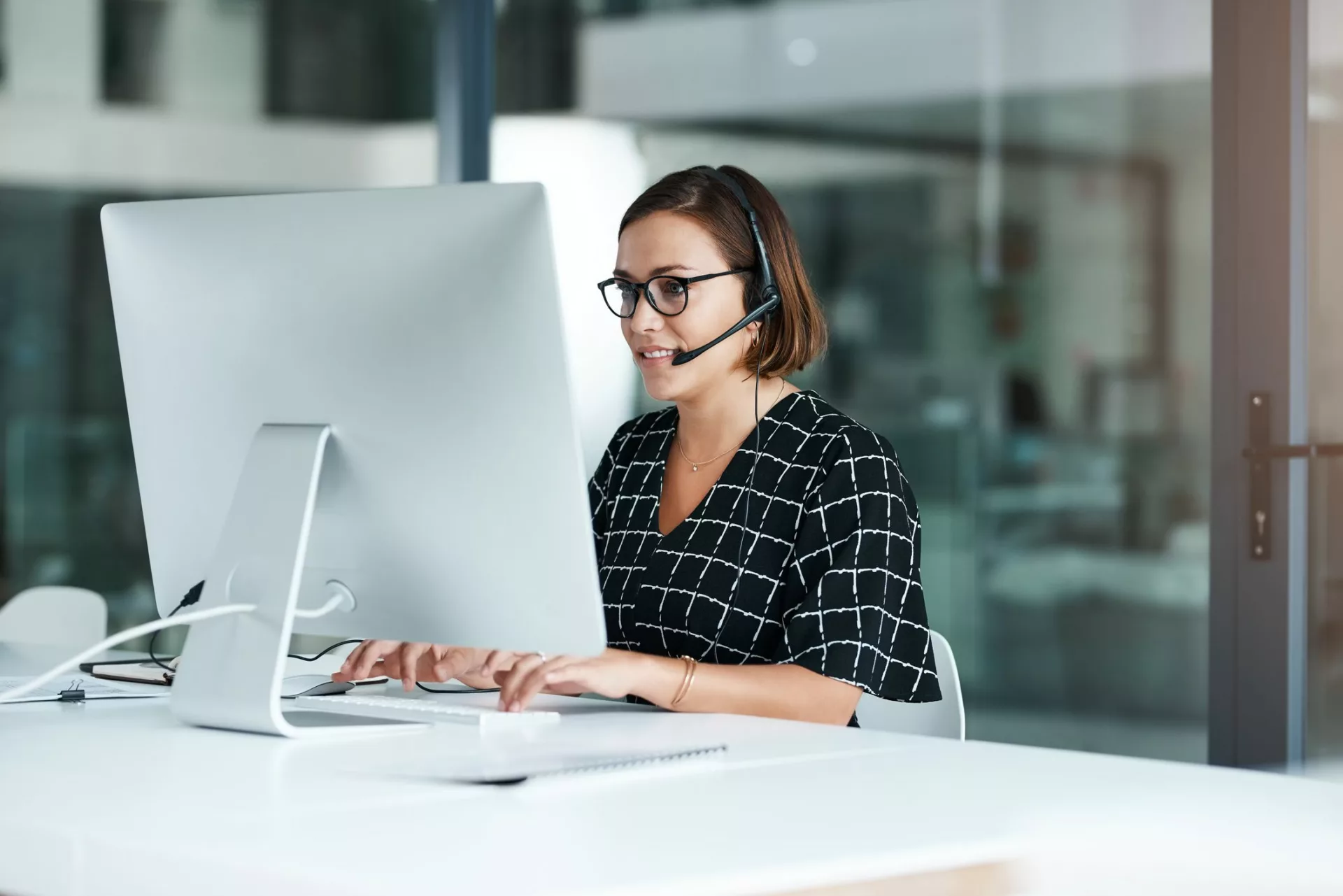 If your company uses Salesforce, you may be familiar with the platform's built-in knowledge base, Salesforce Knowledge. We're often asked how Bloomfire, which has a Salesforce Lightning integration, is different from Salesforce Knowledge and why it's worth investing in Bloomfire when teams already have access to Salesforce Knowledge. We've created this guide to help you see how Bloomfire and Salesforce Knowledge stack up—and why so many of our Salesforce-using customers choose to add Bloomfire to their tech stack. 
As you evaluate Bloomfire and Salesforce Knowledge, it's important to remember that Salesforce is, first and foremost, a CRM with a large selection of add-on tools. While Salesforce offers an internal knowledge base, it is not their core product offering. That's not a knock on them; it's just not their focus.
Bloomfire, on the other hand, is a platform purpose-built to make knowledge accessible to employees across organizations so they have the knowledge needed to do their best work. For sales reps and customer support agents, that often translates into finding the right information and content to help prospects and customers at the right time. The knowledge these team members need comes from a lot of different people and sources across their organization, and Bloomfire brings the organization's collective knowledge into one searchable place.
As a knowledge-focused product, Bloomfire is constantly innovating and improving our platform so that users can find relevant information as efficiently as possible, in the flow of work. And with our Salesforce Lightning integration, we're able to give users a much more robust knowledge base than they could get through Salesforce alone.
Finding Knowledge
If you've ever performed a keyword search in Salesforce Knowledge, you may have already discovered that the search functionality is limited. Salesforce Knowledge's search is HTML-based, meaning that it only searches text in a Salesforce Knowledge article, not the content in any linked or attached content. Additionally, its search fails to consider the context of keywords. For example, is a keyword used in the first paragraph or a subheading? Do variations of a keyword appear in an article? 
Context is an essential element of Bloomfire's search algorithm. Bloomfire's AI-powered search engine uses TextRank and PageRank (the same algorithms that Google uses) to identify the contextual relationship between words and to assign each word a contextual significance value. This helps users find the most relevant results—not just the results with the most keyword matches. 
In addition to factoring in the context of keywords, Bloomfire makes every word in every file (including PDFs, slide decks, and videos) searchable. It automatically transcribes video and audio recordings, and once you pull up the video you want, you can see the exact point where your search term was spoken. 
Organizing Information
Another potential limitation of Salesforce Knowledge is the rigidity of its category structure. Salesforce Knowledge allows you to add topics to articles and filter search results based on those topics, but if you want to make changes to the top-level category structure, you may need to work with a Salesforce administrator. 
Bloomfire allows users to create customizable categories and refine their search results by applying these categories. For example, a sales team might create categories based on buying cycle stage and use these categories to help narrow down their search results to pieces of content that will help buyers at different stages. 
When setting up the Bloomfire integration in Salesforce Lightning, owners can link the Bloomfire widget to any Salesforce field–including custom fields. Customer Support and Sales leaders can decide how they'd like their teams to use knowledge within Salesforce, and what content to serve them. Of course, Salesforce users can still search proactively for another term if they need to without leaving the platform.
Capturing Knowledge
Salesforce Knowledge is primarily designed for text-based articles. You can add videos from platforms such as Wistia, but you must embed them in posts using HTML. This makes it difficult to capture complex knowledge that goes beyond what can be added to a text document. Additionally, Salesforce Knowledge has character limits that may require users to split long articles into several pieces of content with links. There are also limits to the number of PDFs you can attach to articles. 
Bloomfire is designed to help companies and teams capture both explicit knowledge (such as sales playbooks and marketing assets) and tacit knowledge (such as an experienced sales rep's learnings). The platform supports 30 file types, allowing you to share and search for content in almost any format, without having to worry about character limits. Rich media (including images, gifs, videos, and audio recordings) can be uploaded directly into Bloomfire posts. 
Bloomfire also captures comments, questions, and answers–and makes them searchable. Users can type in a question and see suggestions for recommended content to determine if their question has already been answered. If it hasn't, they can post it in Bloomfire, and an expert can answer the question. And with Bloomfire's Salesforce Lightning integration, users can search for questions and answers in the Bloomfire platform without ever leaving Salesforce.
Administration
Salesforce Knowledge supports three levels of permission: creators, editors, and readers. However, a Salesforce administrator is still required to troubleshoot issues or perform more complex changes. This can cause bottlenecks—especially if IT manages Salesforce at your organization.
Bloomfire supports up to five different roles: Owner, Administrator, Moderator, Author, and Learner. You can assign roles and make changes to your Bloomfire community without having to contact your Salesforce administration or IT team, while enjoying the same access controls inside Salesforce when the two platforms are integrated. 
Another way that Bloomfire supports better governance is through version control. When knowledge posts are edited in Bloomfire, users simply have access to the latest version. However, in Salesforce Knowledge, unless the admin hides, archives, or deletes previous versions, they are still searchable. Unfortunately, these actions are manual in Salesforce Knowledge, meaning content might get stale and irrelevant quickly.
User Experience
Because knowledge engagement is at the core of the Bloomfire platform, we focus on making knowledge easy to find, share, and consume. Users are given multiple ways to find content— through keyword searches, filters, categories, and recommendations based on interests. Admins have the flexibility to deliver knowledge in different ways with a widgetized homepage builder that allows them to combine different formats and links in the design of their choice, and the ability to create content feeds about any topic. 
And because Bloomfire integrates with popular business apps (including Salesforce), users can find and share information without leaving the platform they're already using. That means fewer disruptions, less time spent searching for information, and more time to focus on impactful work.
Reporting & Analytics
Salesforce Knowledge Administrators can create custom reports for knowledge articles to look at information such as number of views, case association, and creation date. However, these reports can be difficult to create if you aren't well-versed in Salesforce reporting, and they can be equally difficult for end users to parse. On top of that, the results aren't automatically available to all users. Administrators must save their reports to a public folder if they want to share them with their Salesforce users.
Bloomfire gives all users access to analytics dashboards. Users can quickly see the number of views, likes, comments, and downloads any individual piece of content has received, and they can check the Analytics Leaderboard to see who is reading the most, contributing the most, and creating the most engaging posts.
Owners and Administrators in Bloomfire also have access to a deeper level of reporting, allowing them to get both a high-level overview of content engagement and deep insights into the performance of specific contributions. This information helps Owners and Administrators optimize their Bloomfire community so that users can quickly and easily find the information they need to do their jobs. 
ROI
If you are making a business case for investing in Bloomfire, you may be asked to justify its cost in addition to Salesforce Knowledge, especially if your company is already spending thousands of dollars a month on Salesforce Essentials. 
One way to estimate your ROI is to look at time savings. Bloomfire customers report saving an average of two hours per week searching for the information they need to do their jobs. That translates to approximately eight hours–a full workday–saved per employee per month. 
When we looked at our own customer data from the last two years, we quantified those time savings and the increase in knowledge effectiveness and reach. Bloomfire's Customer Support clients save $14 for every $1 spent on knowledge management on average.
The estimate above doesn't include the money you could save on support. With Salesforce Knowledge, you may have to work with a third-party consultant or pay a premium to make changes through a value-added reseller. Bloomfire provides a dedicated Customer Success Manager and support to help you build a knowledge base that fits your needs, train your end users, and even migrate content.
Support
When adapting Salesforce to your knowledge management needs, keep in mind that you're not going to get highly hands-on customer service from vendor representatives. You may end up turning to your in-house Salesforce administrator or IT team for technical issues, but this can be costly and time-consuming. And while your IT team should be able to handle technical support, they're unlikely to offer the kind of guidance you would get from a Customer Success Manager: best practices to keep users engaged in the platform, increase adoption, get leadership buy-in, and so on.
With Bloomfire, you receive personalized support from knowledge management experts, including an implementation team and dedicated Customer Success Manager. This means you receive support before and after rolling out Bloomfire, including training sessions, new feature overviews, and guidance to keep user engagement high. 
Final Takeaways: Salesforce is a Great CRM. Bloomfire is a Great Knowledge Management Platform.
Salesforce is a leading CRM and an excellent platform for managing data and information about customers, prospects, leads, and accounts. However, it's not a replacement for a searchable, centralized knowledge management platform. Salesforce Knowledge limits the type of content you can share, often returns irrelevant content in its search results, and can be difficult to administer.
Thanks to its Salesforce Lightning integration, Bloomfire allows you to bring an intuitive, engaging, and reliable knowledge base into Salesforce. And because Bloomfire lets you establish a knowledge community outside of Salesforce, you can share knowledge across your company, even if not everyone in your organization has a Salesforce license.
Bloomfire can be a valuable tool to help you gain additional knowledge around objects in Salesforce, quickly find answers to customer and prospect questions, and send the right information at the right time so that your support teams can help more customers and sales reps can close more deals.  
Use Salesforce and Bloomfire, and you get the best of both worlds in one integrated package.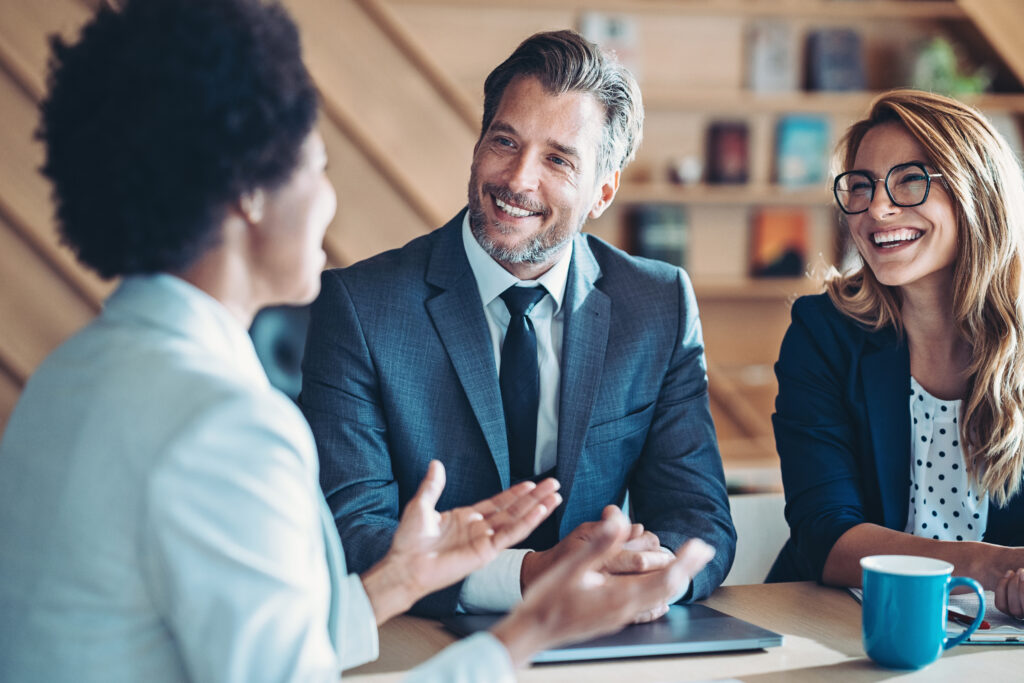 Blog Change Management Knowledge Sharing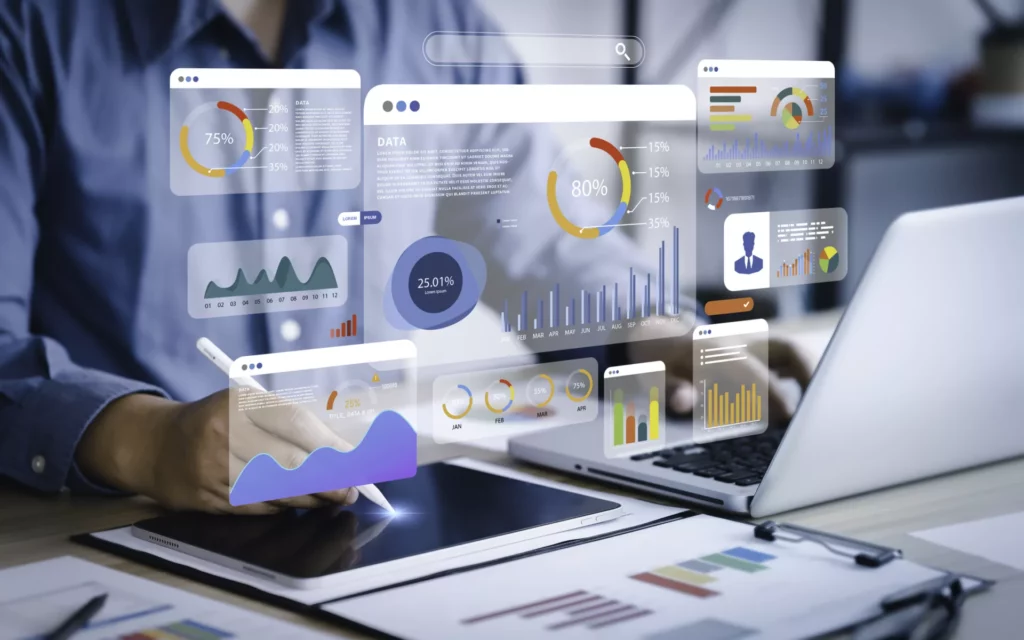 Blog Collaboration Knowledge Sharing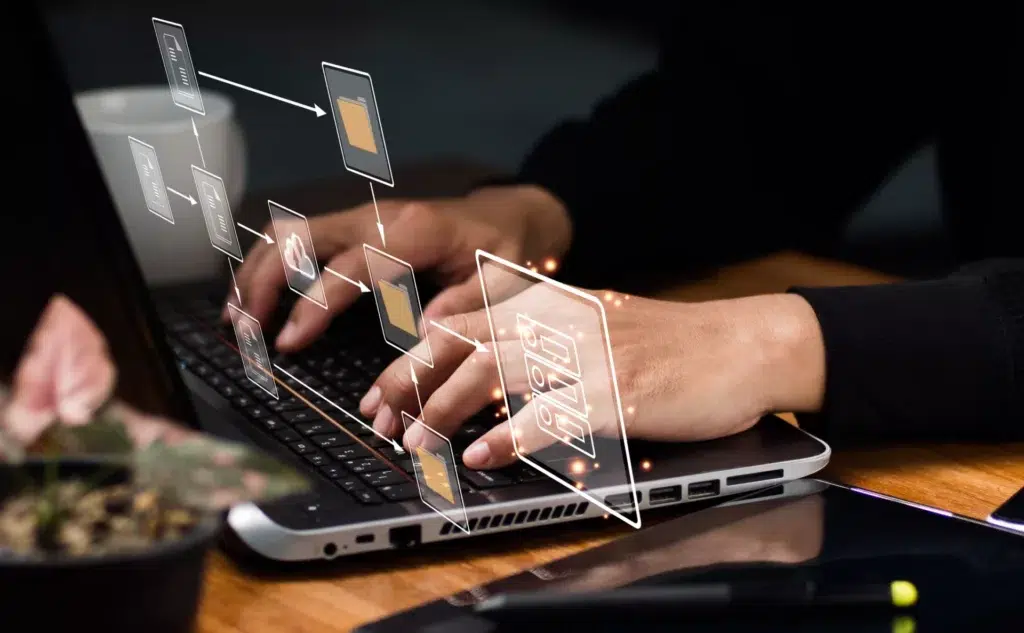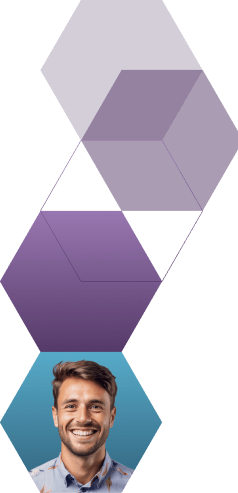 Start working smarter with Bloomfire
See how Bloomfire helps companies find information, create insights, and maximize value of their most important knowledge.
Request a Demo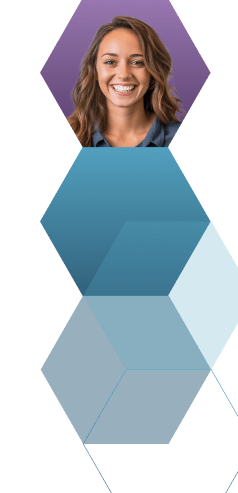 Take a self guided Tour
See Bloomfire in action across several potential configurations. Imagine the potential of your team when they stop searching and start finding critical knowledge.
Take a Test Drive