How to Improve the ROI of Your Market Research Tech Stack with Bloomfire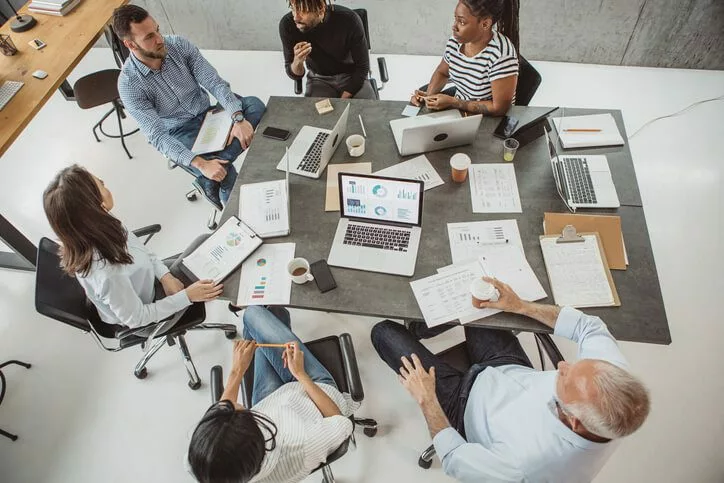 Your market research tech stack probably consists of more tools than you can count on both hands. We're lucky enough to have a wide range of options when it comes to how we collect, analyze, visualize, and distribute both qualitative and quantitative research.
But access to this large tech ecosystem is a double-edged sword. You have more ways to gather and analyze research, but the more data you gather, the harder it gets to synthesize that data and research across platforms to get a truly holistic view of your customers— and to communicate impactful insights to your stakeholders. It can also be difficult to manage and curate your research across platforms and to make sure everyone knows what research exists so that there's no project duplication.
The big challenge is bringing research from disparate sources into one place that's easy to manage and accessible to stakeholders across the organization.
That's the challenge that Bloomfire was built to address. Our platform is designed to centralize insights and research in any format, from slide deck to video to data visualization, and make all content searchable. The idea is to make it as easy as possible for market research teams and their stakeholders to find research whenever they need it so that everyone spends less time searching and more time acting on valuable consumer insights.
How Do Market Researchers Use Bloomfire?
Many market research and insights teams use Bloomfire as their centralized research library (where the librarian is an AI-powered search engine that can connect users to the right resources instantly). All content in Bloomfire is deep indexed (that includes every word in your slide decks, PDFs, and videos) so users can find relevant research by performing a keyword search or browsing by customizable categories, such as product line, brand, or buyer persona.
This solves for several common market research challenges:
Market research teams are less likely to accidentally duplicate work because they can easily see what research already exists before starting a new project.
Research becomes self-serve for stakeholders, which means that stakeholders don't have to call up research gatekeepers at 10pm or wonder what platform they need to log into to find the right information.
Both market researchers and stakeholders spend less time looking for information, which gives them more time to focus on impactful activities.
Of course, you can only solve these challenges if your market research team consistently uses Bloomfire to house finalized research— and communicates to stakeholders that Bloomfire is the place to go for research and insights. Below, we take a look at how Bloomfire can help you get more out of the rest of your tech stack by allowing you to better distribute your research.
Survey Tools
Online DIY survey tools like SurveyMonkey, Typeform, and Google Surveys are making it easier than ever to collect input from consumers. And while online surveys can be a low-cost market research method, they won't provide a return on investment unless stakeholders can access the results and factor them into marketing and product decisions.
With Bloomfire, you can create posts that contain the executive summaries and notable results of your surveys, saving your stakeholders from having to log into your survey platform and wade through raw data. And while it's still helpful to assign descriptive names to your survey results posts, Bloomfire's deep indexing and automatic tagging make it easy for users to find the results of specific surveys based on topics, audiences, and questions asked.
Brand Trackers
Brand tracking tools range from free media monitoring offerings like Google Alerts to more complex software solutions, like Survata and Qualtrics, that let you run brand tracking studies to evaluate awareness, sentiment, and purchase intent.
One way that Bloomfire can enhance your current brand tracking efforts is through its News Hub feature. News Hub lets market research teams set up automated RSS feeds to monitor their brands, competitors, and industry trends in real time, with the option to easily publish the most useful articles to their main Bloomfire community. This makes it easy to cut through the noise and disseminate important brand and industry news to stakeholders.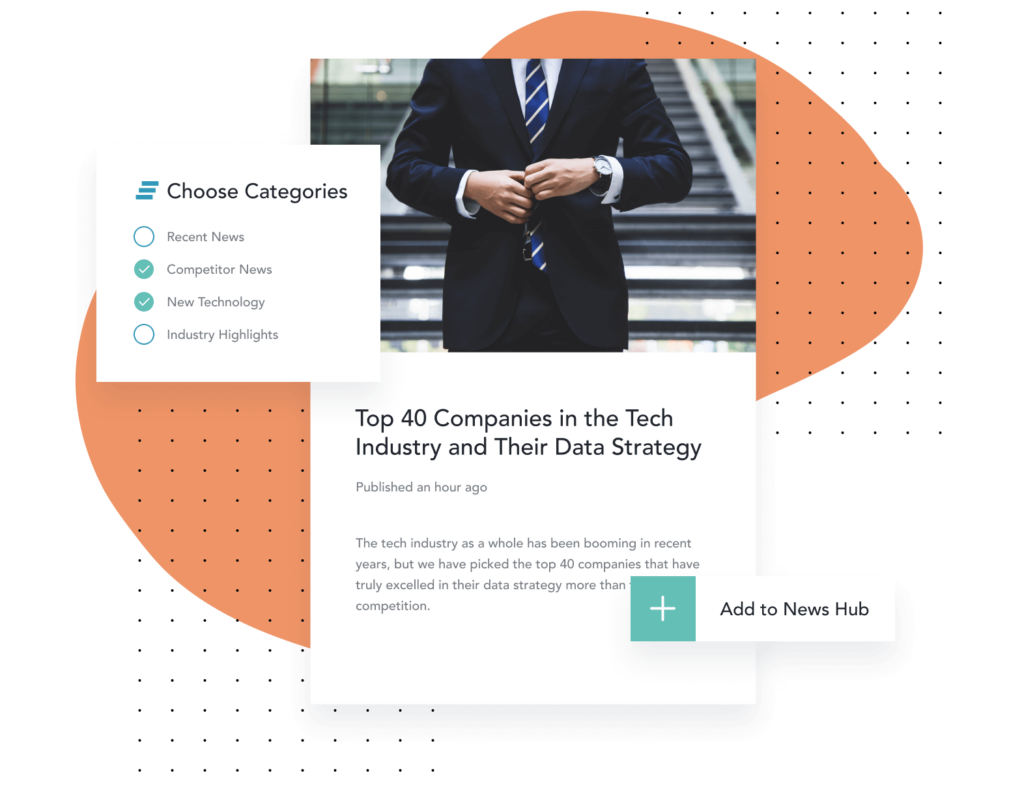 Of course, it's still easy to use third-party brand tracking tools along with Bloomfire. As with surveys, you can post summaries of brand tracking studies to Bloomfire, or create Bloomfire posts with key images or articles pulled from your brand tracking platform. You may find it useful to create a Brand Tracking category in Bloomfire to make it simple for users to quickly navigate to all content related to brand mentions. Setting up this easy-to-access category can be useful for stakeholders and other market research team members, who may be able to use the brand tracking data in their work to uncover new insights.
Online Customer Communities
An online customer community can be a useful tool for bringing some of your brand's biggest fans together and giving them a space to share ideas, ask questions, vote in polls, and provide product feedback. Your market research team may frequently glean valuable insights from the information shared in a customer community, but your stakeholders are unlikely to check this community on a regular basis.
With Bloomfire, you can bring highlights from your online customer community (memorable customer quotes, poll results, winning product ideas, etc.) so that this content becomes easy for stakeholders to parse through. Rather than spending half an hour looking through your customer community for feedback on your loyalty program, for example, stakeholders can search for terms related to the loyalty program in Bloomfire and immediately see a list of the most relevant content.
As we suggested with brand tracking tools, it may also be useful to create a Customer Community category in Bloomfire with subcategories such as Customer Quotes, User-Generated Content, and Product Feedback to make it as simple as possible for stakeholders to drill down to the content they're looking for.
UX and UI Testing Tools
UX and UI testing tools such as UserTesting and UserZoom help researchers learn how customers are engaging with a product, app, or website. These tools can also collect feedback at every brand touchpoint so that researchers gain a better understanding of the customer journey and can provide data-backed recommendations to improve the user experience.
In some cases, you may want to share the high-level results of a UX experiment with executive stakeholders while making more granular details (heat maps, eye tracking, etc.) available to your design or research and development team. You can do this in Bloomfire by either creating separate communities for your stakeholders and design team or creating a design team group within your main community.
With groups, you can give a segment of your community access to content that is relevant to them. This way, you avoid cluttering up the platform with information that may not be as important to executive-level stakeholders while making it easy for employees who focus on UX to jump to the research that matters to them.
Video Capture and Analysis Tools
With the majority of senior executives preferring to consume video over text content, video is becoming an increasingly popular medium for researchers to both capture the nuances of customer responses and share information with stakeholders. Tools like Plotto, Verbate, and Livinglens have emerged to make it easier for researchers to capture and analyze customer survey responses and interviews.
No matter how robust the feature set of your video management software, if your interviews are only stored where a limited number of people have access to them, you are limiting the lifespan and potential re-use of your videos —unless you use a knowledge sharing platform that also provides automatic video transcription.
Bloomfire transcribes both video and audio files so that you and your stakeholders don't lose the ability to perform a keyword search and jump to the points in videos where customers speak that keyword. This makes it easy to save time reviewing video footage and immediately land on the sections of interviews that are most relevant to a specific research project.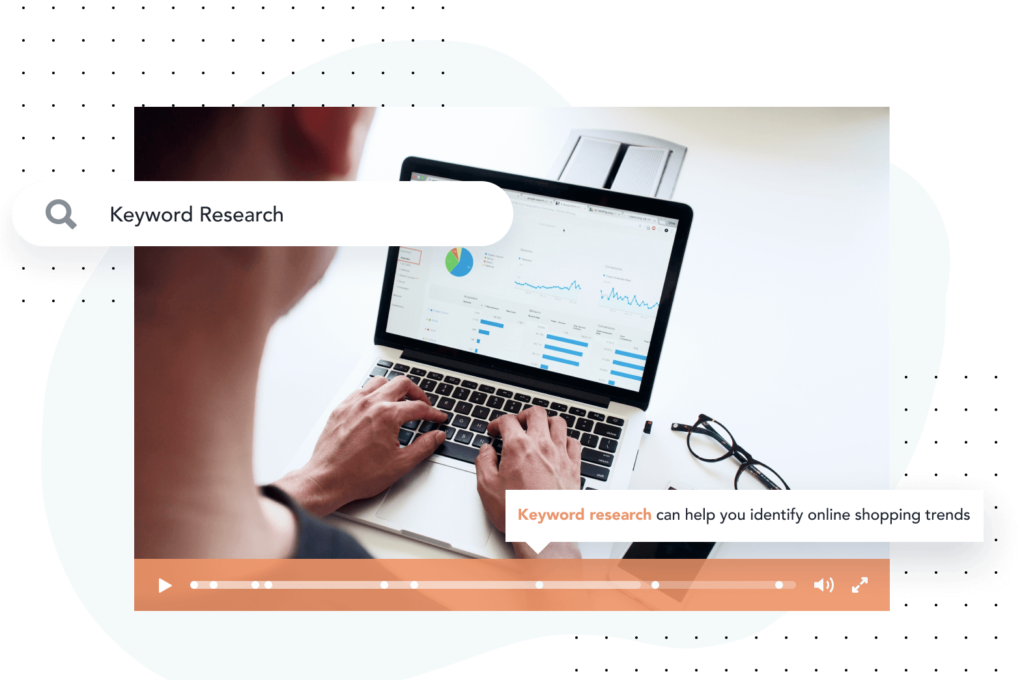 Data Analysis Tools
Software solutions like KnowledgeHound, Power BI, Tableau, and Domo help transform research data into meaningful insights and create visualizations that make data easier to digest. The data visualizations you create in these platforms can be a powerful tool for communicating insights to stakeholders, and by adding visualizations to Bloomfire, you can once again solve the problem of multiple logins and give stakeholders one place to review all research.
Bloomfire even has a Tableau integration that allows you to embed interactive data visualizations directly in a Bloomfire post. You can add context to these posts with written summaries and other supporting documents, and stakeholders can comment on the posts and ask questions, leading to greater engagement with the research.
Centralizing Your Research Takes Your Insights Farther
No one wants to juggle a bunch of logins, guess at the location of research documents, and spend half an hour trying to find the answer to one question. Not only is this a waste of time, but it's an almost guaranteed way to make sure that your stakeholders rarely engage with the work you and your team do.
To maximize your research ROI, you must give your stakeholders one place— what we like to think of as a single source of truth— where they know they'll be able to quickly find up-to-date insights that are relevant to them. Having this source saves both stakeholders and researchers time searching for research. It can also save your team money by reducing redundant research, leaving more budget for new research initiatives.
Bloomfire acts as your go-to research library and gives your stakeholders the ability to comment on and ask questions about your research. It gives you and your stakeholders a central hub where you can discuss and synthesize research, allowing you to gain insights that you may have missed if your research remained siloed in different platforms. Ultimately, the ROI of Bloomfire lies in its ability to help you connect research to the people who need it to make business decisions.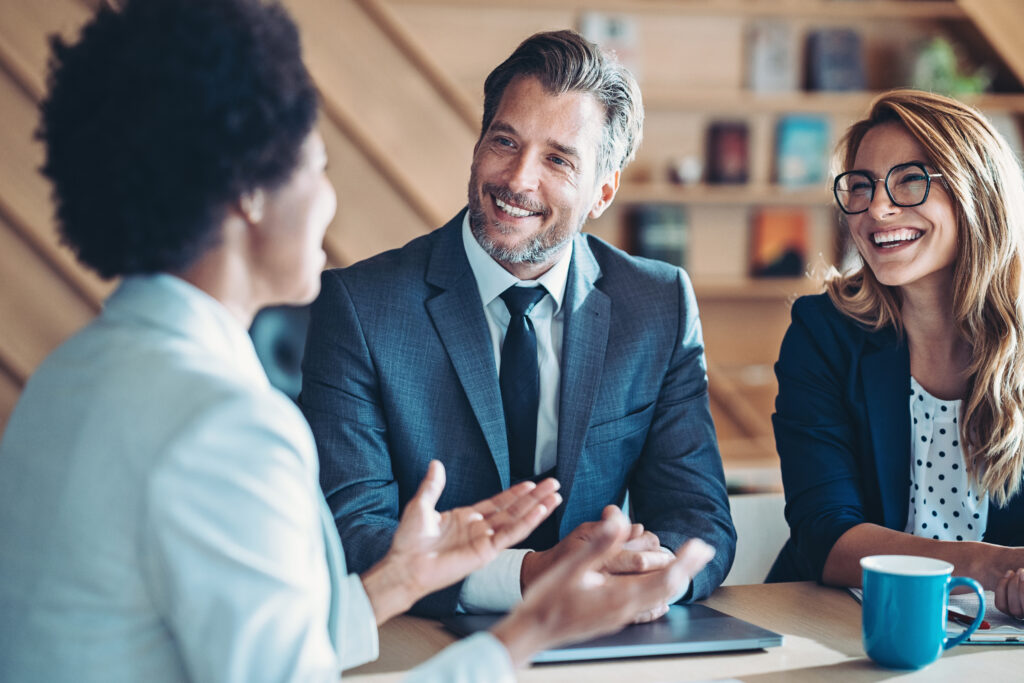 Blog Change Management Knowledge Sharing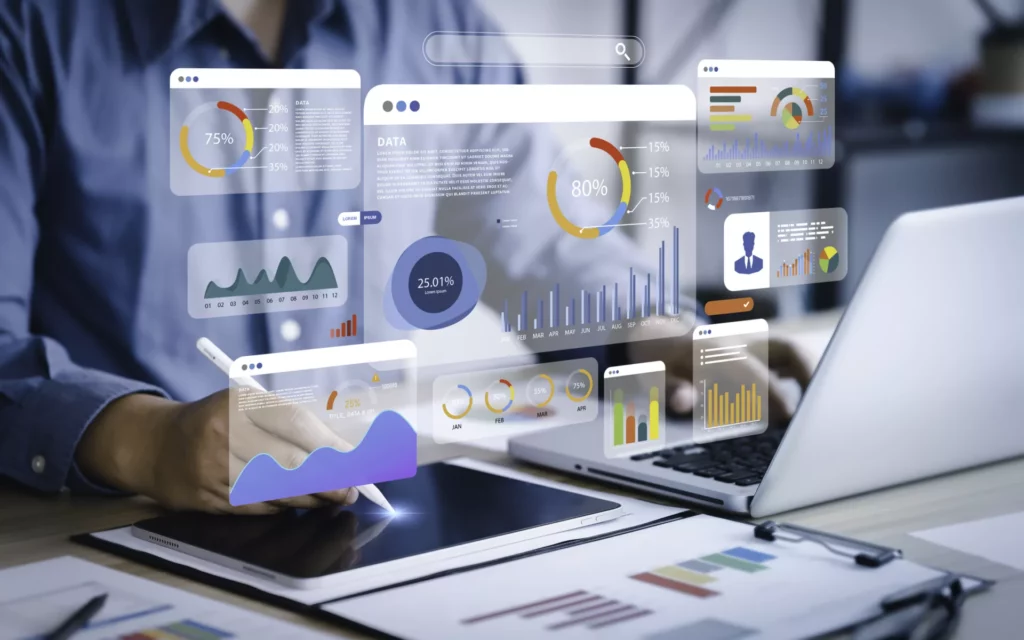 Blog Collaboration Knowledge Sharing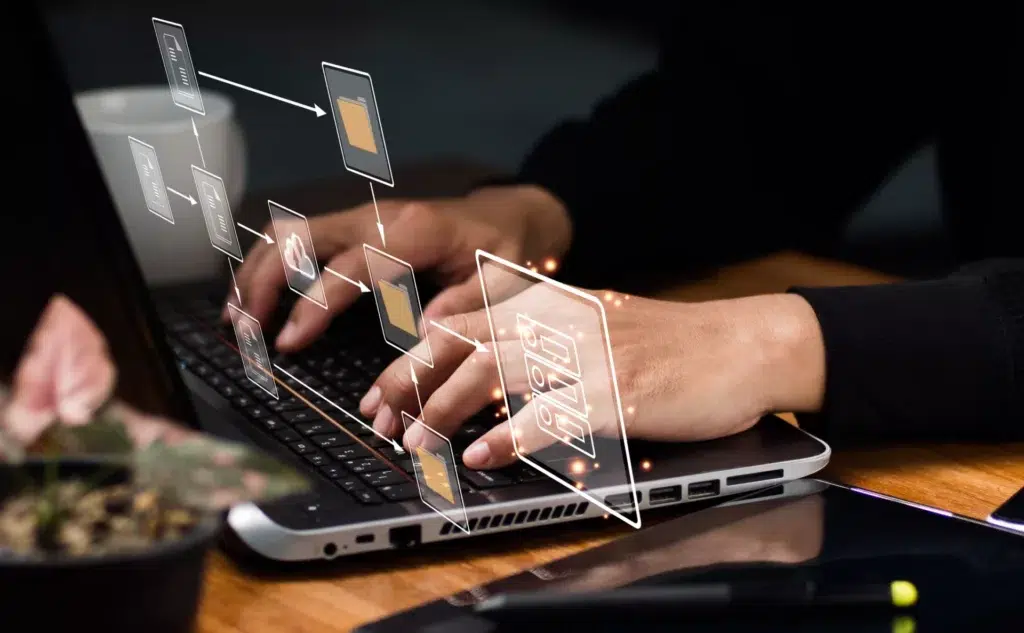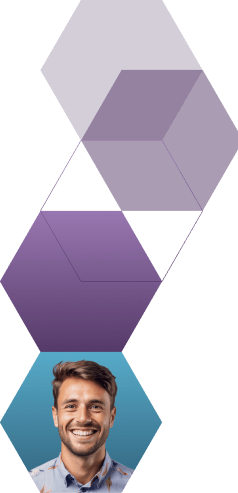 Start working smarter with Bloomfire
See how Bloomfire helps companies find information, create insights, and maximize value of their most important knowledge.
Request a Demo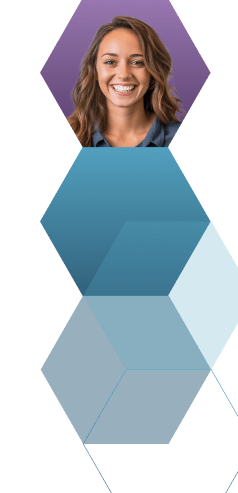 Take a self guided Tour
See Bloomfire in action across several potential configurations. Imagine the potential of your team when they stop searching and start finding critical knowledge.
Take a Test Drive