Company Culture
Knowledge Sharing
How the Most Productive Companies Connect Knowledge Across Their Tech Stack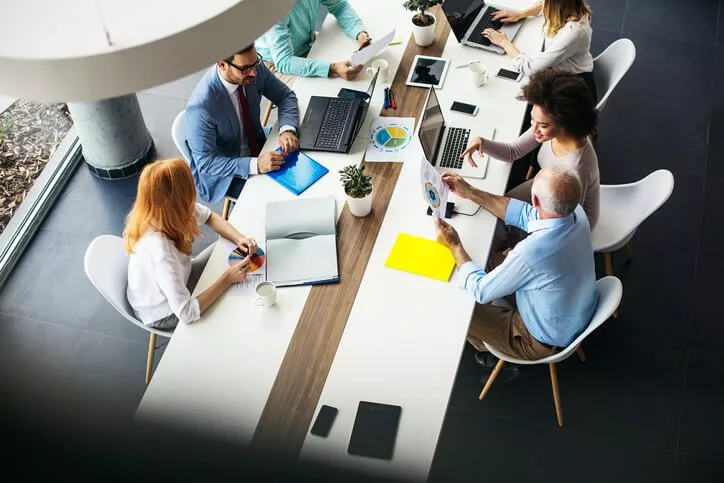 We get it: this isn't your first software rodeo. Your company has likely already built out a knowledge tech stack to help employees collaborate and share information, and if you're evaluating Bloomfire, you may be wondering where it fits in that existing stack.
Think of Bloomfire as the glue that holds the knowledge across your existing platforms together—and then makes that knowledge searchable. (We know, that's some pretty powerful glue.)
Allow us to elaborate.
If your company is like most, you probably have knowledge spread across a wide array of platforms: team members may ask questions in Slack, collaborate on documents in a shared drive, record customer information in Salesforce, and so on (and that's not to mention the tacit knowledge that never makes its way onto one of your systems). But with information in so many places, it can be hard to find what you're looking for, and some team members may not even realize that specific knowledge that could benefit them exists.
The advantages of the right knowledge management solution include the ability to centralize information from disparate sources and surface relevant content at the right time. Bloomfire allows you to bring all that disparate knowledge into one place and to make everything searchable, so that information is never lost or siloed. It bridges the gap between ideation, which occurs in many different places, and shared knowledge that your employees can act on to do their best work.
Additionally, Bloomfire allows you to measure engagement with knowledge across your organization. Its built-in analytics provide insight into the terms employees are searching for, the level of interaction with each piece of content, the engagement of individual employees, and more. This in turn can feed into future ideation: you can use the analytics to identify knowledge gaps, prioritize content creation, and optimize the knowledge sharing and collaboration experience.
How Bloomfire Promotes Knowledge Sharing and Discovery
When knowledge lives in Bloomfire, employees can quickly find what they're looking for without jumping between multiple platforms or guessing at file names in a shared drive. Employees can tap into shared knowledge by asking questions, performing a simple keyword search, or drilling down into custom categories.
Bloomfire also makes it easy to capture tribal knowledge (the knowledge that lives in individual employees' minds) by giving employees a wide range of ways to share information, including videos, audio recordings, and Q&As.
Integrating Bloomfire with Your Collaboration and Knowledge Tech Stack
Bloomfire is built around the idea that knowledge should be accessible to those who need it, and to us that means:
Making it simple to search for information, without having to guess what system it's stored on, what folder it lives in, or what its file name is.
Allowing you to capture knowledge from many different sources.
Making it easy to tap into knowledge while you're working, from within the apps and browser you use every day.
In other words, we've designed Bloomfire to play nicely with your existing knowledge tech stack. Let's take a look at how Bloomfire fits with some of the other tools that are likely a part of your collaboration process.
Chat
Your company is probably already using a real-time chat tool, and if it is, there's a good chance that it's Slack. With over 10 million daily active users and over 85,000 organizations paying for the platform, Slack has become one of the most popular messaging apps on the market.
Knowing that Slack is many company's go-to platform for real-time communication, we developed a Slack integration that makes it easy to cross-pollinate information between Bloomfire and Slack.
Let's say you're involved in a conversation on Slack and one of your co-workers is asking if anyone knows where to find the updated warranty for a certain product. You remember seeing that in Bloomfire, so you use a simple keyboard command in Slack to search for that content in Bloomfire. The Bloomfire integration will let you see a preview of pieces of content that match your search, and when you find what you're looking for, you can share it directly in Slack.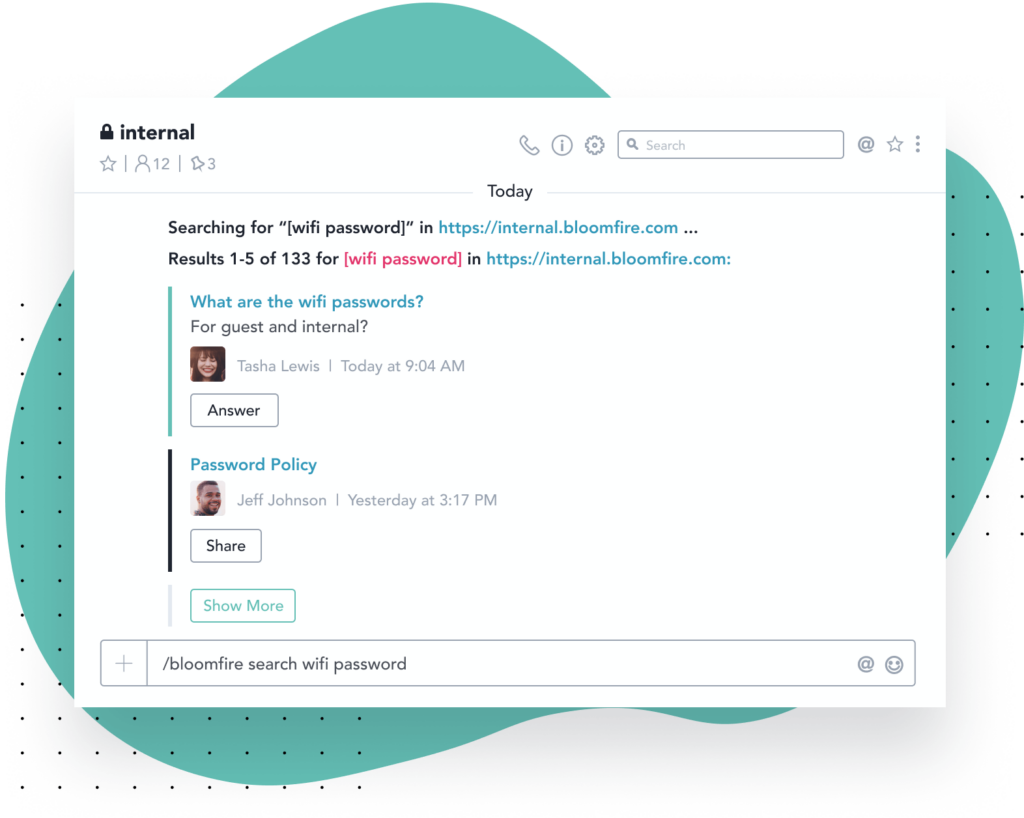 Bloomfire's Slack integration also allows you to ask a question in Slack while simultaneously posting it in Bloomfire. When someone answers in Slack, their response will also be posted with the question in Bloomfire. This makes it easy to preserve questions and answers (and make them searchable) so that your subject matter experts don't have to answer the same questions over and over again.
And finally, you can set up Bloomfire notifications in a designated Slack channel so that users get an alert whenever new content is published in your Bloomfire community. These alerts can help keep users engaged in your Bloomfire community and ensure that no one misses a time-sensitive update.
Email
While Slack is on the rise, email is far from dead. Many companies still favor email for communicating with people outside their organization, communicating asynchronously (when the recipient is in a different time zone or out of the office, for example), and sending detailed messages.
Bloomfire is complementary to email, giving you a platform to share information that shouldn't be siloed in inboxes. At the same time, you can extend Bloomfire content to email inboxes to help bring users back into the platform. You can send new content notifications via email or create custom email newsletters to highlight pieces of content that are highly relevant to different segments of users. You can even respond to Bloomfire questions via email. Your answer will be automatically posted in the platform so that it can benefit all users, not just one email recipient.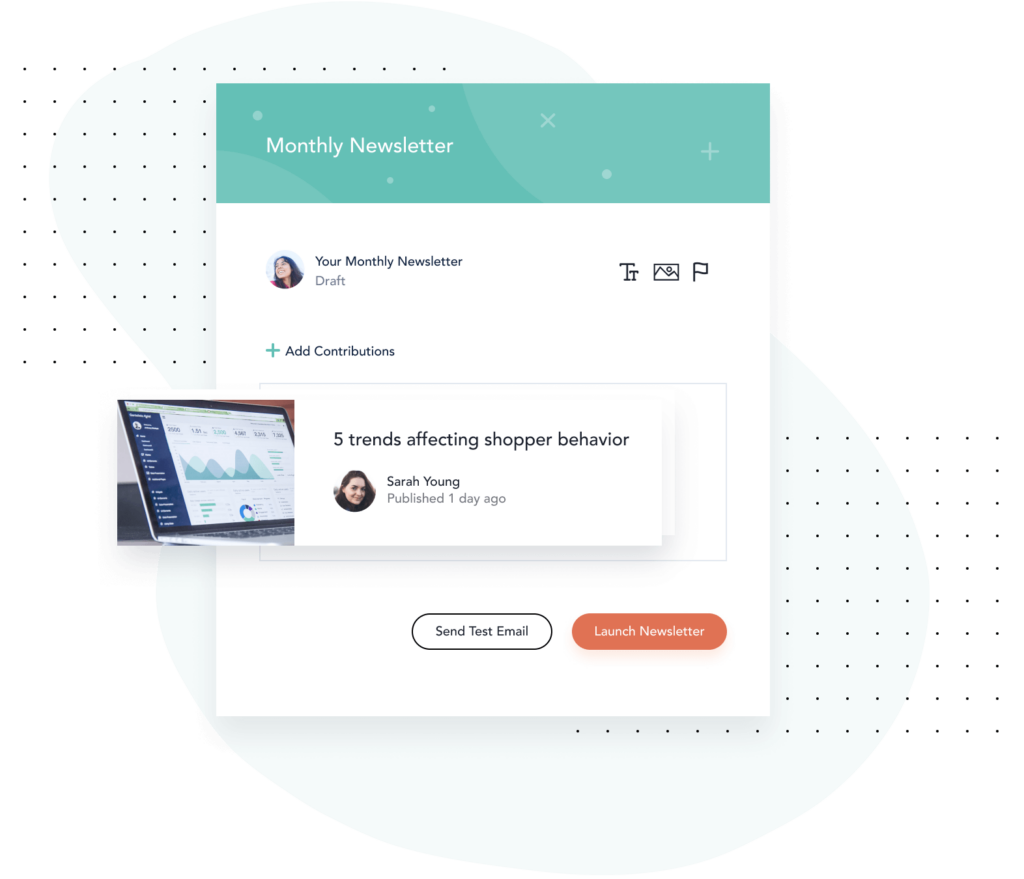 File Storage
Platforms like Google Drive, Box, and Dropbox are great for collaborating on in-progress documents and providing backup cloud-based file storage. However, it can be difficult to search for content within these platforms (especially if you don't know the file name) and all too easy to end up with multiple versions of the same document floating around.
To avoid this problem, you can upload content from your file storage platform to Bloomfire once you've finalized it. Bloomfire integrates with Google Drive, Dropbox, and Box, so you can easily upload existing content directly into your knowledge sharing community.
Project Management
Project management tools like Trello, Basecamp, and Asana can help teams stay organized as they complete daily tasks and work towards a shared goal. You can think of your project management platform as being the tool you use to track and collaborate around in-progress tasks. When your team has completed all the tasks that make up a bigger project, you can share your final output (such as a new piece of marketing collateral or a customer insights report) in Bloomfire.
Support and Ticketing
Your custom support or client success team may already use a ticketing platform like Zendesk or Freshdesk to track support requests. Bloomfire is not a replacement for your ticketing platform, but it can supplement it.
Your customer support team can use Bloomfire to quickly search for and find information that's relevant to your customers' requests. A number of contact centers even use Bloomfire to help their reps find answers to customers' questions while they're on the phone and improve their first call resolution rate.
If your customer support team uses Zendesk, you can integrate the ticketing platform with Bloomfire and perform a keyword search of your knowledge base from within your support tickets.
CRM
Learning about your prospects and customers so that you can deliver the best possible experience is essential, and your company is probably using a customer relationship management (CRM) platform like Salesforce or Hubspot to keep track of everything from customer contact info to notes about discovery calls with prospects.
Just as Bloomfire isn't a replacement for your ticketing system, it's also not a replacement for your CRM. But Bloomfire can (you guessed it) supplement your CRM by giving you a centralized place for information that can give you a fuller picture of your customers and prospects, which ultimately leads to better employee engagement and customer service.
Bloomfire can be a searchable knowledge base for information about your customers and prospects (such as interviews or recordings of demo calls) as well as information that can help your customers and prospects as they make their buying decisions (such as case studies, answers to common RFP questions, and product marketing assets).
If you use Salesforce, you can integrate Bloomfire and search for knowledge base content that is relevant to your customers from within the Salesforce platform. You can also see recommendations for knowledge base content related to different objects in Salesforce, helping you and your sales reps discover the information that will be most relevant to each customer or prospect.
Making Bloomfire a Part of Everyday Work
We know that it can be challenging introducing new technology into your workplace. And we also know that if a new tool is too difficult to use or disrupts an employee's normal workflow, they're not going to want to use it. Bloomfire is built to fit seamlessly with your existing tech stack so that employees can share and discover knowledge in the flow of work.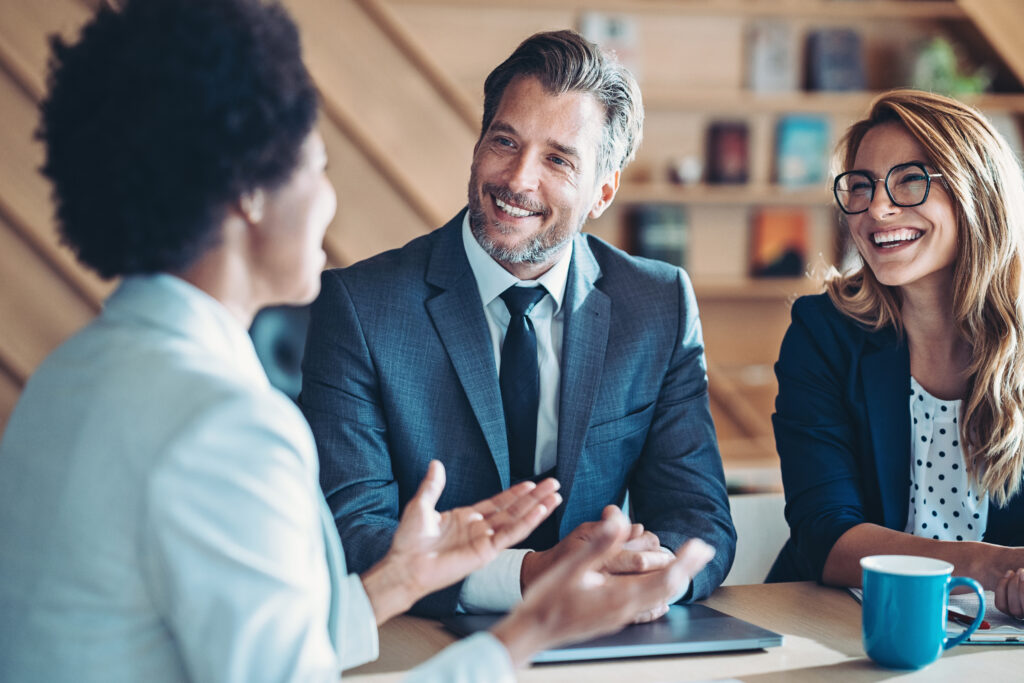 Blog Change Management Knowledge Sharing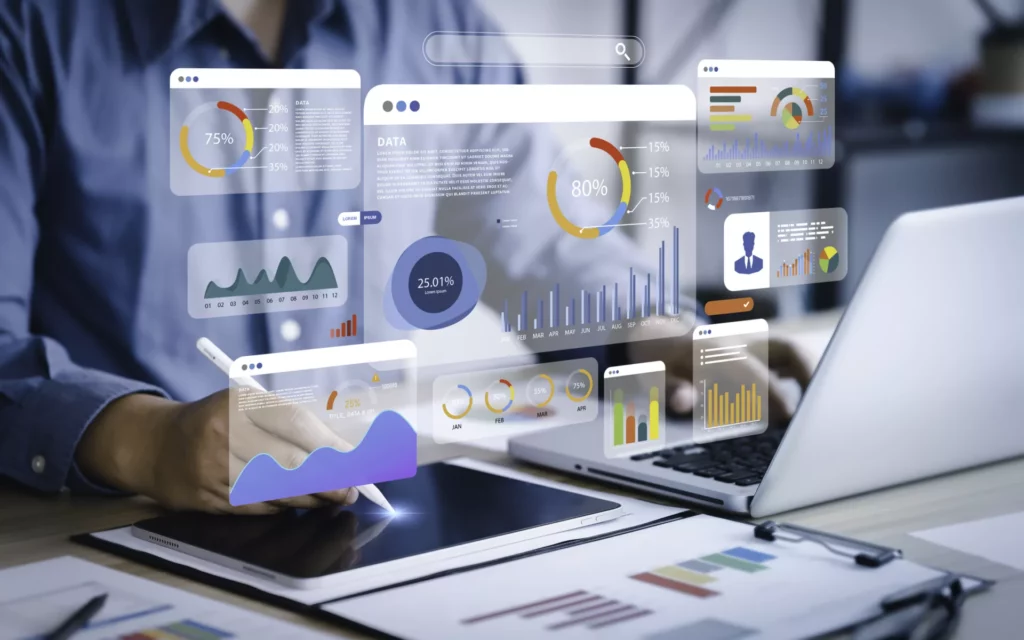 Blog Collaboration Knowledge Sharing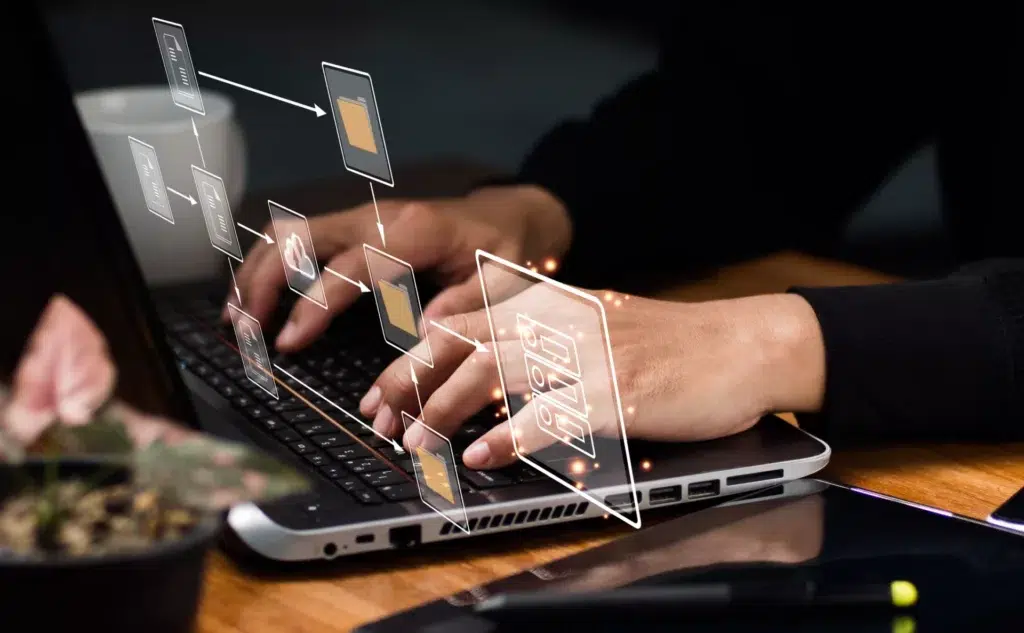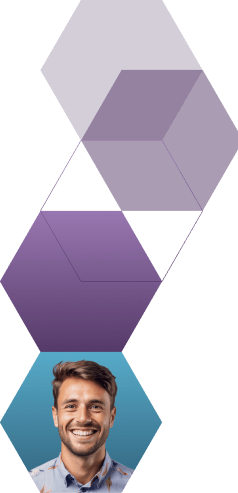 Start working smarter with Bloomfire
See how Bloomfire helps companies find information, create insights, and maximize value of their most important knowledge.
Request a Demo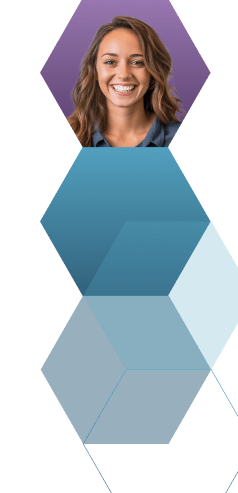 Take a self guided Tour
See Bloomfire in action across several potential configurations. Imagine the potential of your team when they stop searching and start finding critical knowledge.
Take a Test Drive