Customer Insights
Customer Support
Bloomfire Q&A: Mike Mattos on the Cross-Functional Customer Experience and More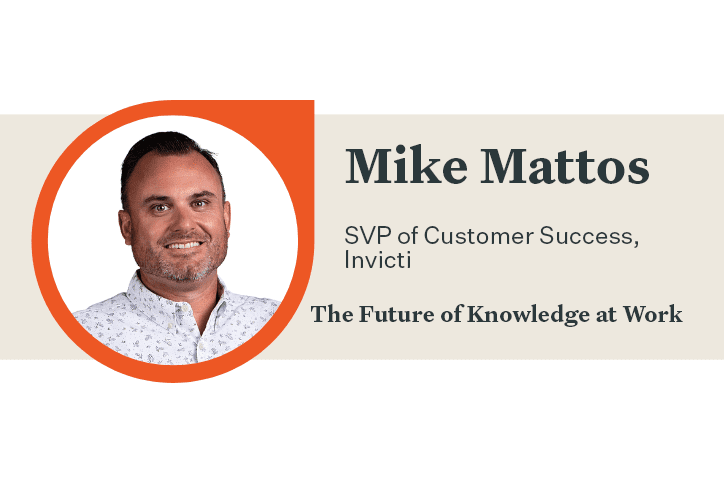 In a recent survey of more than 1,900 business professionals, customer experience (CX) ranked as the top priority over the next five years for 46% of respondents, beating out both product (34%) and price (20%).
This isn't surprising given the evidence that focusing on delivering excellent customer experiences grows revenue and strongly influences how likely customers are to recommend a company, repurchase from a company, and try a new product offering right away. 
While CX should be a priority across industries, it is critical for software-as-a-service (SaaS) companies, who provide subscription-based products and services and must be able to keep customers to continue generating recurring revenue.
As part of our Future of Knowledge at Work series, we recently had the opportunity to speak with Mike Mattos, Senior Vice President of Customer Success at Invicti, a web application security company. Mike discussed how he has seen the Customer Success function evolve as businesses have prioritized CX, the biggest knowledge management challenges for customer-facing teams in the tech sector, the need to centralize cross-functional knowledge, and more.  
Check out the full interview below.
Tell us a little about yourself.
I am a California native who recently relocated to Austin, TX (along with the rest of the state) with my wife, daughter, and golden retriever Bow. Although quarantine has severely limited our normal activities, you can normally find us out on the lake on the weekends in the summer and the snow in the winter.
How did you get started in your career in Customer Success?
My career in Customer Success actually started in Enterprise Sales for several years. This was well before Customer Success was even a defined function. I felt frustrated handing off the relationships I developed with customers to the technical teams and moving onto the next prospect. I started having success with maintaining my relationships, ensuring the customer got what they needed during implementation, and making sure they were getting value from their investment. This was my 'a-ha' moment. Shortly after, I presented this to my executive team at the time and asked to build this process into a function and have been doing it ever since.
What knowledge do you rely on most in your role as Senior VP of Customer Success at Invicti?
Customer Success is as much internal project management as it is external customer management. The Customer Success Manager (CSM) relies heavily on internal teams (product, support, engineering, sales) to deliver against the expectations of the customer. Understanding what each of those teams are doing to deliver value is critical to customer experience.
I also rely heavily on product usage at the customer level. By understanding usage across the customer lifecycle, you can deliver relevant playbooks and strategies against positive and negative signals. For example, if we are seeing a lack of adoption in the middle of a customer's contract, I know we need to deploy a full court press to ensure the customer is using the tool effectively. This allows us to stay in lock step with our customers, deliver a relevant response, and maximize opportunities or hedge against potential risk.
What do you think are the biggest knowledge management challenges for customer-facing teams in the tech sector?
I look at the customer experience like a group of people building a house. You have people laying the foundation, teams doing the framing, plumbing, and electrical work; each of these teams has their own unique job, but if they work in silos the end product is flawed.
It is crucial to share knowledge across the unique teams within the organization. Has the Product team delivered requested features into the platform? Did the Sales team debrief the Customer Success Manager on known risks or future upsell opportunities? Did Support deliver a world-class response to a customer issue? Has the customer provided feedback regarding their experience with our teams? Because there are so many customer touchpoints across cross-functional teams, the potential for lost information that affects the relationship with the customer is huge.
How has the last year of remote work changed the way you and your teams collaborate and share knowledge?
This has been a huge change for us. I am a firm believer that we do better when we collaborate. Hiring people that are smarter than you and letting them challenge and iterate on processes and look at things with a fresh perspective has helped drive growth and success in my teams. Gone are the days where we could sit in a room with a whiteboard for a few hours and design how we were going to take over the world; we have certainly had to adapt here. The change has been positive as it has forced more collaboration between teams (i.e. more meetings) and better documentation to ensure everyone is informed and teams are delivering against expectations.
Thoughts on how new technologies are impacting the ways customer-facing teams share and engage with knowledge?
I have discussed how disparate teams have an impact on the customer experience, and use of cross-functional knowledge and data is only going to continue to grow. The customer experience is not just the Customer Success teams managing the relationship, and many teams are using unique systems for knowledge and data management (Zendesk, Jira, Google Docs, Excel—gasp!). Centralization of this knowledge is key, and businesses can no longer rely on systems that are very manual, bulky, and don't allow for much collaboration.
What best practices would you recommend for organizations that want to become more customer-centric?
Start by putting the customer at the center and understanding THEIR journey with the use of technology and engagement with internal teams. So many companies make the mistake of mapping the customer journey against the outcomes they want from their customer and can save a lot of time (and churn) if they flip this process on its head. Spend time speaking with customers AND going through each phase of the customer journey as if you were a customer: experience the sales to post-sales transition, look at the way your product is initially delivered and implemented, open a support ticket. Once you go through these things through the eyes of the customer, you can find the pain and frustration points and map your process to making them better.

I would also recommend hiring a Customer Success team early. Most companies will hire Customer Success when they are seeing frustration with the install base or if churn is an issue. By hiring a solid leader early, you can catch many of these problems before they become an issue.
What's one piece of advice you'd like to offer someone who wants to continue growing in their career as a customer experience leader?
Customer experience is going to continue to grow as a discipline. The subscription economy has fortunately (or unfortunately) given customers a 'get out of jail free' card for the software vendors they work with. This means that in addition to having best-in-class technology, companies also have to have world-class teams that manage the relationships and ensure customers are getting the value out of their investment.
Customer experience isn't just Customer Success anymore, and so the breadth and depth of roles continues to grow in areas like Customer Operations, Data Analysis, Customer Marketing, Customer Revenue, and more. Get to know all of these and the interplay between them and how they deliver to the customer experience. There are also fantastic resources and communities like Gainsight, Totango, and Success League that can help any level of leader connect with other like-minded people and thought leadership content.
Thank you for sharing your insights with us, Mike!
---
If you enjoyed this interview, check out other entries in our Future of Knowledge at Work series featuring CX leaders:
Sue Duris on Creating an Org-Wide CX Vision, Essential Leadership Skills, and More
Jeannie Walter, CEO of Experience Investigators, on the Evolution of CX
Lynn Hunsaker on Closing the Brand-Customer Gap
Ricardo Saltz Gulko on Delivering Meaningful, Simplified Human Experiences and More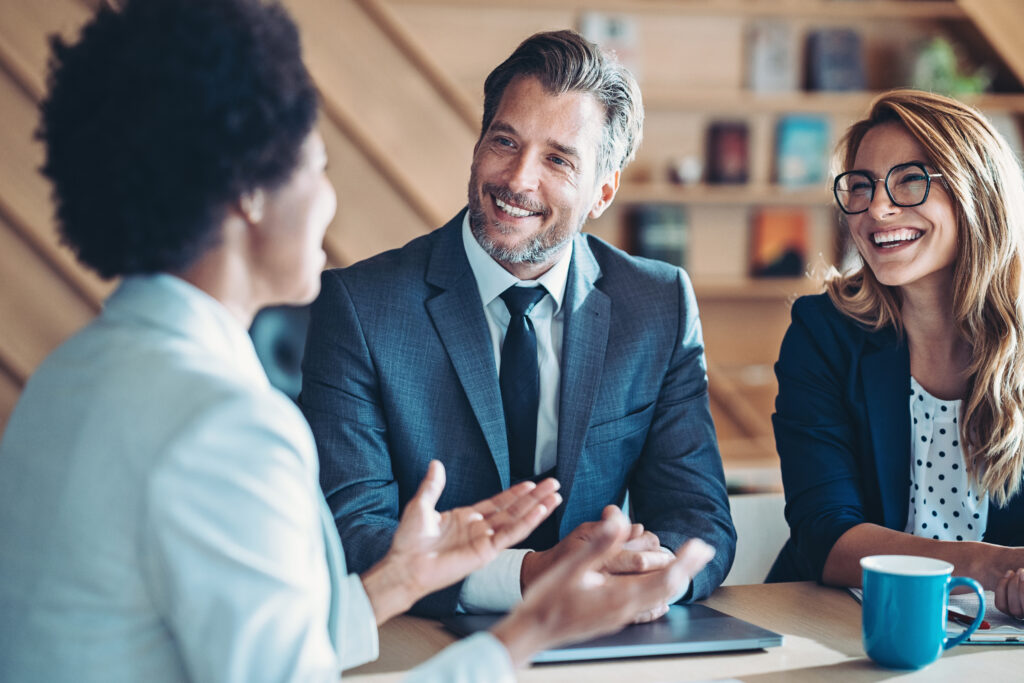 Blog Change Management Knowledge Sharing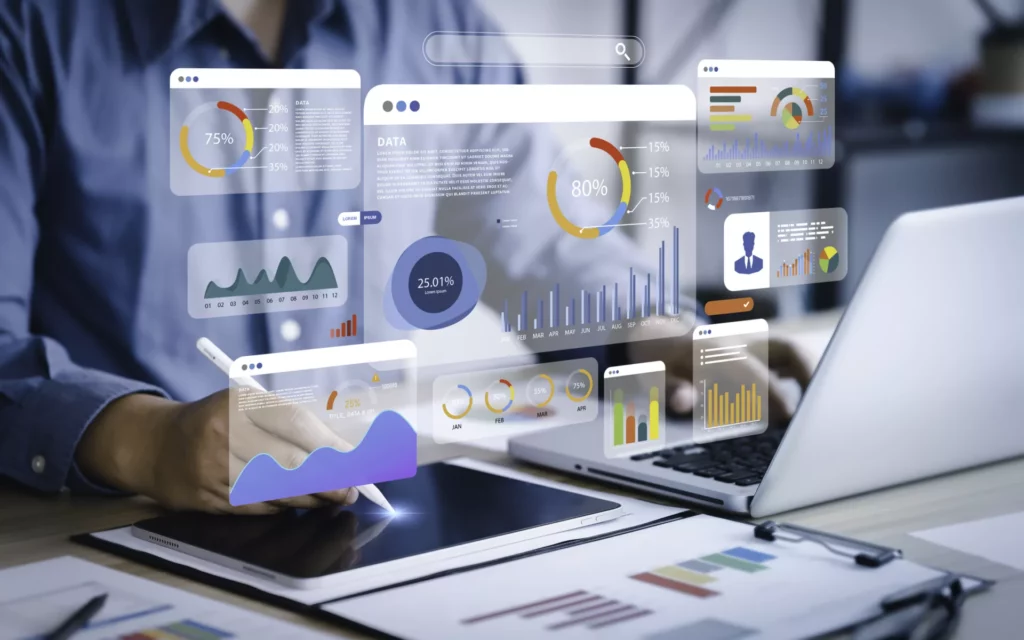 Blog Collaboration Knowledge Sharing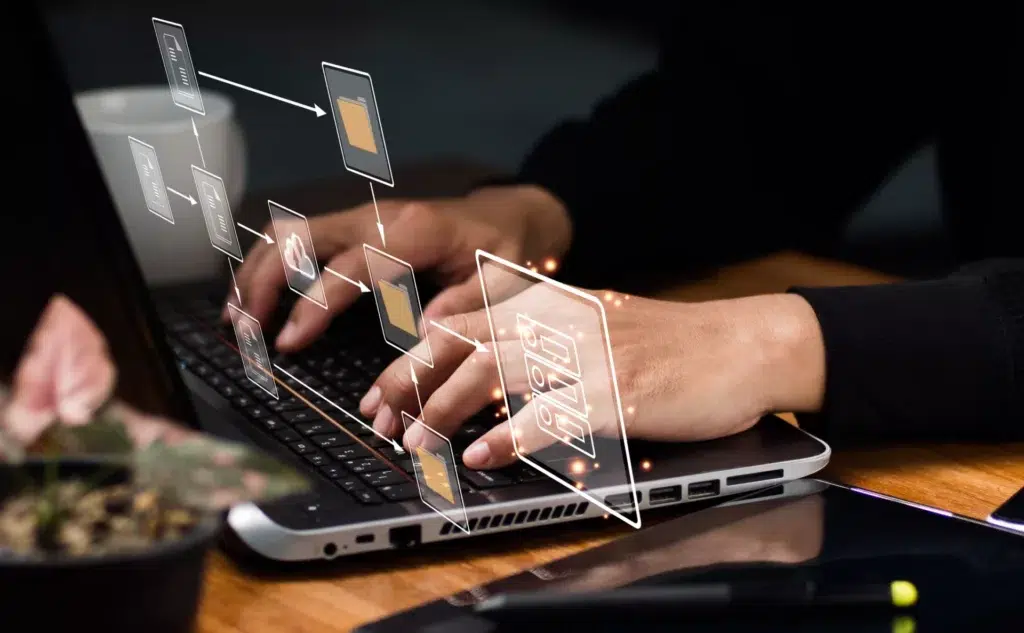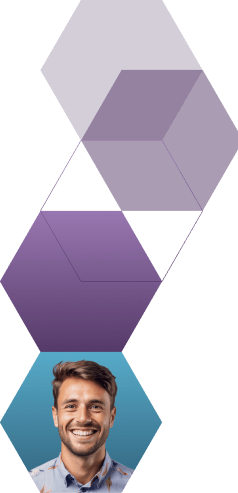 Start working smarter with Bloomfire
See how Bloomfire helps companies find information, create insights, and maximize value of their most important knowledge.
Request a Demo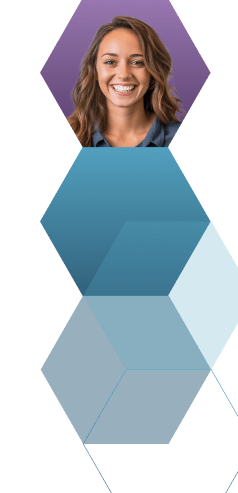 Take a self guided Tour
See Bloomfire in action across several potential configurations. Imagine the potential of your team when they stop searching and start finding critical knowledge.
Take a Test Drive