Customer Insights
Customer Support
Knowledge Sharing
Bloomfire Q&A: Ricardo Saltz Gulko on Delivering Meaningful, Simplified Human Experiences and More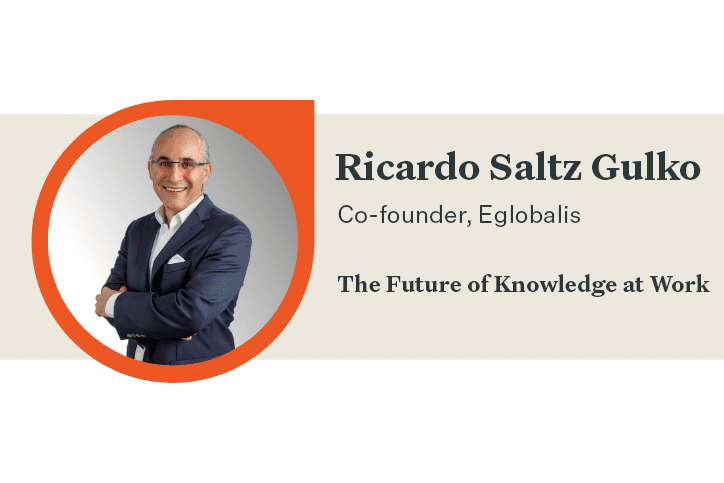 With consumers (and business buyers) increasingly choosing brands based on their values and the quality of their service, improving the customer experience (CX) has become a critical priority for many businesses. Due to the growing importance of customer experience—and the role of knowledge management in keeping employees aligned around the same customer knowledge and understanding—we've been interested in speaking to a CX leader as part of our Future of Knowledge at Work series. We were fortunate enough to be able to interview Ricardo Saltz Gulko, co-founder of customer experience and simplification consultancy Eglobalis.
Ricardo has worked as a global executive at numerous global technology companies and is currently serving as a managing director and customer experience global strategist to the leadership teams of Samsung, VW, and SAP, among others. His work focuses on enterprise technology, human and digital transformation, real innovation, and simplification and change models. You can check out our full interview below.
Tell us a little about yourself.
I am a strategic consultant, global speaker, and managing director and co-founder of a boutique CX agency called Eglobalis. My company focuses on change, innovation, adaptability and digital and physical human experience. We help organizations in the global technology sector to regain their ability to really innovate beyond the mainstream ''buzzwords'' and return to human-centricity experiences, real innovation, and growth. We do this by advising, training, and helping our customers and their employees through simplifying human experiences models, and adapting to new continuous changes and transformations, which leads to enhanced experiences. We believe that organization, culture, and change—both digital and human transformations—are part of a continuous journey and cannot be resumed as one single program, project, or objective to overcome.
2. How did you get started in your CX career?
I was inspired to pursue a career in CX after an amazing experience I had with medical device company Medtronic. You can read the full story about how Medtronic went above and beyond to connect me with life-saving medical equipment and care on my blog.
Placing value on the patient has led Medtronic to have a deep understanding of their customers, their needs and journey, which continues to be seen in the outstanding preparation of their agents, services and executives, and in their entire human experience.
3. What knowledge do you rely on the most to do your job?
I rely partly on my global experience in understanding customer requirements, analyzing them, helping companies foresee a better human journey, and challenging them to reflect on different potential scenarios. Mostly, I rely on data and factual information that lets me and my team help our customers and pinpoint their challenges effectively. It's important to note that using perceptions and assumptions while helping companies transform can be a big and costly mistake. Facts and data are essential to deliver a mature customer experience program. 
Another key to Eglobalis' success is the knowledge we have based on our data analytics, reports, benchmarking, our own CX simplification methodology, research readings, business cases, history of company and human behavior, outcomes obtained and lessons learned from customers, and our own projects post-delivery analyses. The days of working with unbiased assumptions are over.
4. In your experience, what do you think are some of the biggest knowledge management challenges for customer experience leaders?
While I am not an expert in knowledge management, I understood its impact early on, as well as how crucial it is for organizations of any size to utilize. These are the main components and challenges I see around knowledge management today:
Your culture—The continued effort to all team members to manage and share knowledge instigated by company leadership.
Company complexity— How complex is your company environment, and would people accept or adopt another knowledge management solution based on technologies already in use?
Intuitiveness and ease of use— This is necessary for knowledge management solutions to win supporters and adopters. Overcomplication turns people off.
Technology— This is one of the key pillars of the employee and customer experience, and one challenge companies face is choosing which vendors to proceed with. I believe choosing a simplified system over complex software is key to help in adoption.
Data relevancy and shareability—It is not enough to just have the right data. People should be in the daily habit of sharing relevant data and knowledge for the benefit of all.
Security—Information security is a huge challenge, and one that's well-addressed by many KM companies, including Bloomfire.
Common purpose—Do people know why your company requires them to share information? As your company decides on a KM solution, you should be clear about what's expected and what your optimistic and acceptable ROI from the KM solution is. It's also important to decide who should lead the process of implementing a KM solution within your organization.
5. We've recently seen a huge shift to working remotely. Even after this period of social distancing, we're likely to see many knowledge workers continuing to work remotely now that their companies have realized they can do so successfully. What do you think customer experience leaders need to know about managing their teams or communicating with customers and partners while working remotely?
To some extent, we are all personally a bit overwhelmed with the global pandemic, so it only makes sense that a lot of our businesses, customers, and partners are feeling the same way. Here are six main points that I use to help my team and leaders manage their local or global multicultural teams.
It's time for brands and people to step up and go beyond the boundaries of typical business practices. Genuinely ask your team members,"How are you doing?" or "Do you need anything?" This not only makes them feel appreciated (which they are), but it will earn you credibility, strengthen your team relationships, and make your brand stronger. How you treat your team will be reflected in how they treat the customer. Also, it's important to remember that some people aren't used to working from home. In fact, this may be the first time they've ever worked remotely. Always help your team feel settled and comfortable first, and lead by example. It may sound obvious, but by being a nice person and dependable leader, you will win the trust of everyone.
Your title doesn't matter. Neither does your company hierarchy. What does matter is what kind of leader and person you are and how you are going to assist your teams to keep accomplishing mutual objectives. This time can make or break you as a leader. Now is the time to define how your path with your team, customers, and partners will be remembered.
It's time to kill the complexities. Working from home has its challenges, and we need to remember that simple is best. When a company delivers a great experience, it is oftentimes because employees are being treated well and aren't being burdened with many complexities. Bottom line: you need to adapt to the situation, keep your focus, and trust in each of the people you hired.
It's a great time to learn. With so many readily available and free online courses, make sure your team has the option to participate in online learning that will help them grow their knowledge and career. This is a great opportunity, and it's your duty to help your people grow professionally.
Clearly communicate. It was important before, and it's even more important now. Even though you're working remotely, people will still share their material in the knowledge management cloud system; still keep using Microsoft Teams or Slack, or Zoom, and still use the same CRM and database. As a leader, it's smart to send meeting notes, actionable items, an overview of who will do what, and so on to the team after calls. It may be a little more work on your part, but it's not so bad. (The only bad thing about working from home is having your refrigerator close by.)
Don't let remote working impact your customer. You should be consistent and keep delivering whatever was agreed upon prior to the pandemic, as customer expectations remain the same. It sounds simple but can be overwhelming in the beginning, especially if you're at home with your whole family. Find a balance. Remember, customers and partners are in the exact same situation and are very accustomed to disruption. Use it as a commonality when you talk to them. Even in difficult times, basic communication, predictability, and mitigation still work well.
6. I know you're currently working on your first book and also building the European Customer Experience Organization. Can you tell us a bit more about those projects?
I am working on a book about change. I can't give more details yet, but what I can tell you is that it will come at the end of 2020. 
The European Customer Experience Organization that we are building will be very different from the existing customer experience associations that we've seen around the globe. We want to give more actionable information to people because experience is not about the association leaders or their board, it's about members, sponsors, and customers supporting and participating in the association. We have plans and are starting to design the digital presence, create an evolving, inclusive model designed to help us all grow together. It will not be about one certification and a group of people who label themselves so-called "gurus," but will really serve the corporations and people's needs first. 
If anyone wants to subscribe to updates or is looking for a way to get involved, they can learn more here. 
7. What's one piece of advice you'd like to share with someone considering a career in customer experience?
Take my advice with a grain of salt, since everyone has their own way of doing things. What worked for me so far might not apply to you, and vice versa. But here's what's helped me:
Learn and read as much as possible from relevant books, reports, and real cases.
Try to take creative workshops that will challenge you.
Develop your skills related to a customer experience area that you enjoy working in. Now, if you know what area of CX you like, it's time to get your hands dirty. It is very different for someone to talk theoretically about it. It's not until you immerse yourself in customer experience or any other subject that you will really understand what's involved. Customer experience is much more than the simple six pillars that some try to definite it by. It's not a project or a program; it's a transformational continuous program without an end date. It's an evolving ''business art'' that we are all helping to develop together as we progress.
If you're thinking about getting into CX or your organization wants to speak with me, I'm happy to chat. You can find me on LinkedIn, Twitter, or the Eglobalis website.
Thank you for sharing your insights and experience with us, Ricardo!
---
If you enjoyed this interview, check out several of our other Future of Knowledge at Work interviews with CX and customer service experts:
Thomas Wieberneit on Digital Transformation and a Culture of Knowledge Sharing
You Mon Tsang on Knowing Your Customers and Being Transparent
Andria Long on Innovation as a Team Sport and Getting to Insights Faster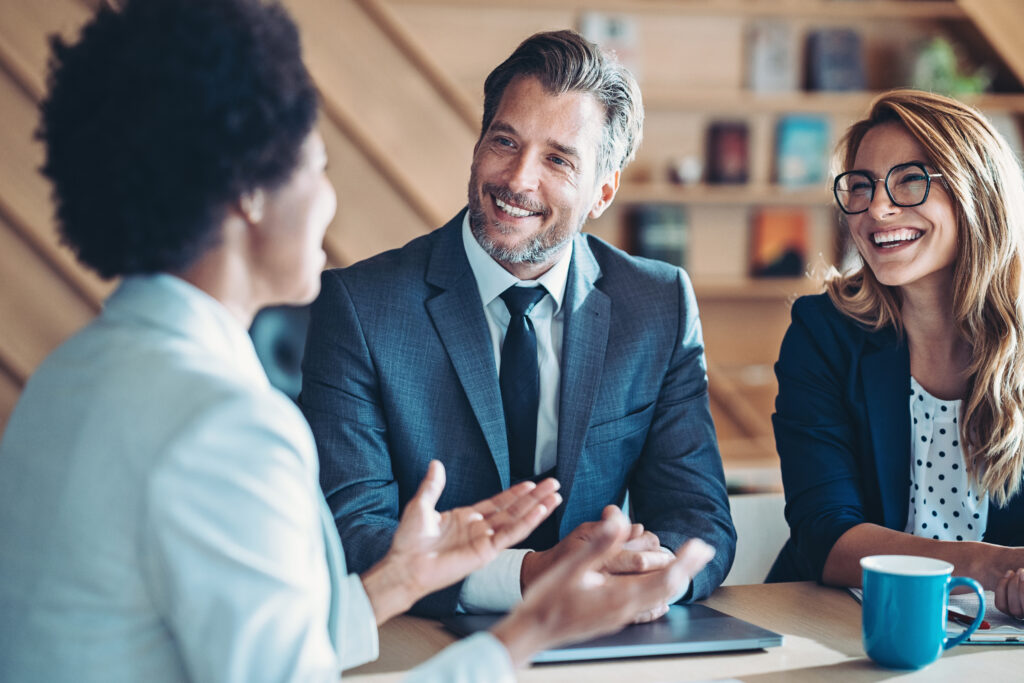 Blog Change Management Knowledge Sharing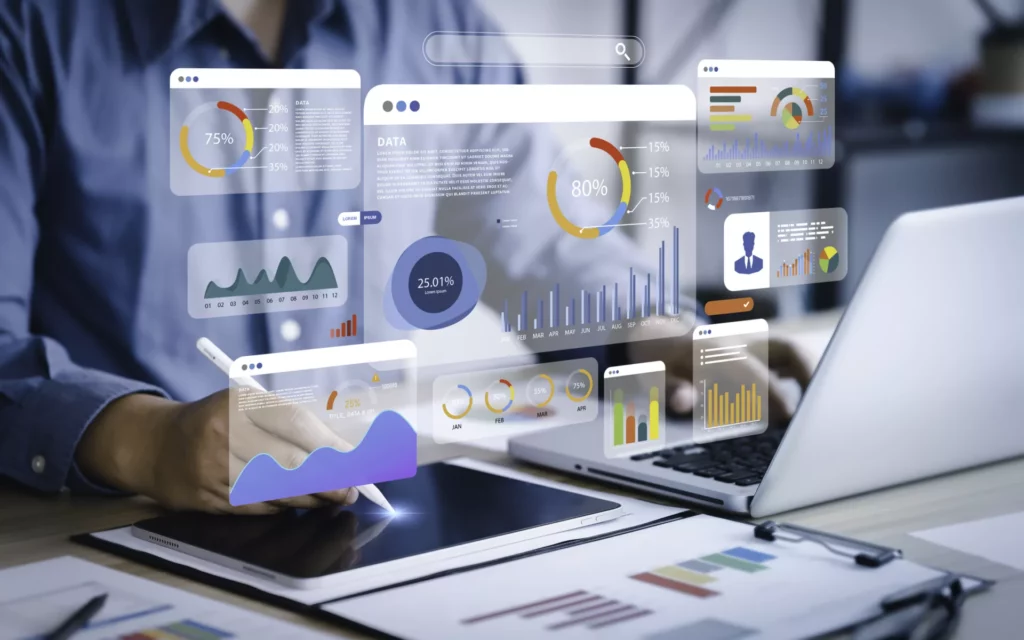 Blog Collaboration Knowledge Sharing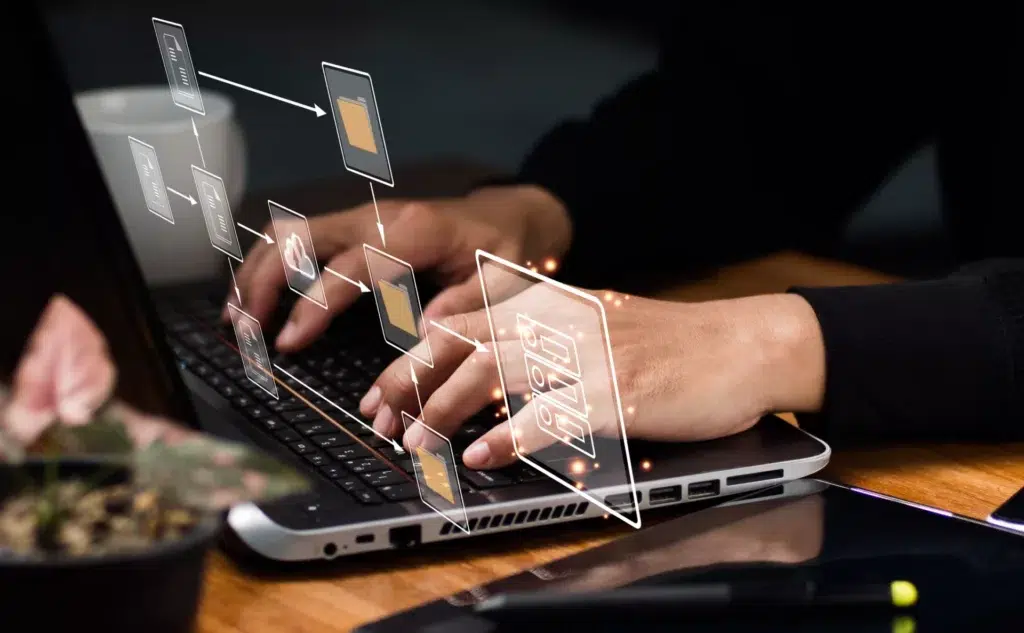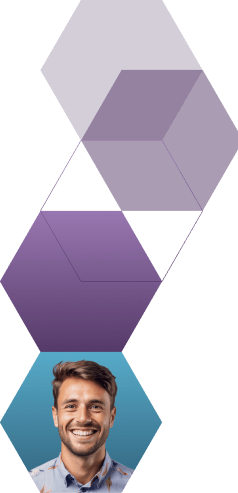 Start working smarter with Bloomfire
See how Bloomfire helps companies find information, create insights, and maximize value of their most important knowledge.
Request a Demo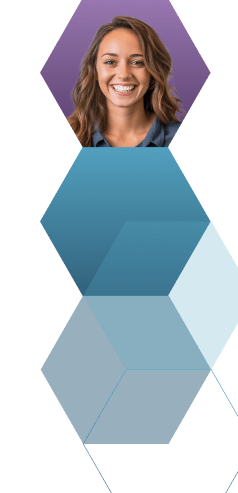 Take a self guided Tour
See Bloomfire in action across several potential configurations. Imagine the potential of your team when they stop searching and start finding critical knowledge.
Take a Test Drive