Customer Support
Knowledge Sharing
Bloomfire Q&A: You Mon Tsang on Knowing Your Customers and Being Transparent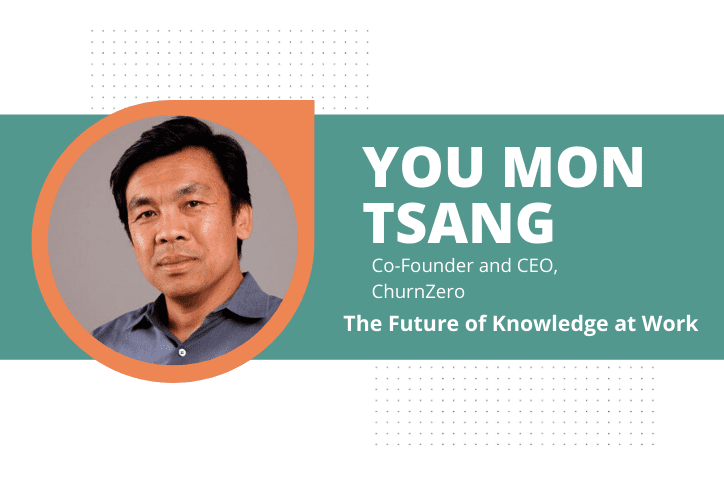 No matter what department you work in, you have either a direct or indirect impact on your company's customer experience. And customer experience is something that companies can't afford to overlook: by 2020, customer experience will overtake price and product as the key brand differentiator.  
With that in mind, it's essential that employees across your company have access to the same information about your customers so that they can help deliver a consistent and delightful customer experience.
This is certainly something that's been on the mind of You Mon Tsang, one of the founders of customer success platform ChurnZero. We spoke with You Mon for our Future of Knowledge at Work series, and he filled us in on both the benefits and challenges of the explosion of customer data, as well as the importance of sharing information across his company.
Check out our conversation below.
1. Tell us a little about yourself.
I'm You Mon Tsang, Co-Founder and CEO of ChurnZero, where we've built a Customer Success platform that helps subscription businesses fight customer churn. I studied urban planning in college and spent a couple of years in that field, so I try to bring a systems thinking approach to my life.
2. Tell us about your background and how you co-founded ChurnZero.
I've been in the software business for several decades now, and ChurnZero is my fourth startup. I like industries where I get to solve new problems facing businesses or consumers. I founded ChurnZero because I was amazed that most Customer Success teams that manage business accounts are not equipped with the technology they need to service their customers.
My previous companies were in the marketing space and they brought a great deal of technology to bear on prospects. It was shocking that most companies knew more about prospects than customers. I started ChurnZero to fix that.
3. What knowledge do you rely on most to do your job?
As CEO, I focus my time on gathering external information, mostly on market changes and forces. This type of knowledge is essential to the company's planning and strategy.
4. What do you think are the biggest knowledge challenges (and how do you solve them)?
At a growing company, knowledge sharing and recall are our two challenges. We use technology to help solve both, but as companies grow, the ability to manage knowledge becomes a huge challenge and a source of frustration.
5. Thoughts on how new technologies will impact knowledge management?
I think technology has both hurt and helped knowledge management. We generate so much more information than ever before and we have so many more communication options than ever before. Knowing where to ask, what to ask, and how to find this information is an essential challenge for new companies. We know more now than we ever did, but we also miss more than ever.
6. How do you encourage a culture of knowledge sharing at work?
As the CEO, I work hard to share information and insights into the business. This includes financial and market updates. I share relevant information, whether or not the news is good or bad. I am hoping that this type of openness at the top translates to the rest of the workforce.
7. What's one of the biggest trends that you think will impact Customer Success teams in 2020?
Over the last few years, the impact of retention has been the focus of investors. Almost all now see retention rates on par with new sales acceleration as the key components of company value. That means C-Level focus on the Customer Success team. Strong, well-organized CS teams will reap the benefits of the attention and play a strong role in company growth. The others will languish and see their leadership melt in the harsh light.
8. What's one thing you wish you'd known when you started your first business?
I was and still am a very product- and service-focused entrepreneur. I had to learn about the importance of the go-to-market strategy. In my earlier companies, I needed to innovate more on that part of the business.
Thanks for taking the time to share your perspective with us, You Mon!
---
Want to see more of our Future of Knowledge at Work series? Check out all the previous entries below.
Joe Martin on Collaboration Tools, Sharing Knowledge Through Visuals, and the Future of Video
Andria Long on Innovation as a Team Sport and Getting to Insights Faster
Annie Pettit on Clear Communication, Open Source Knowledge, and Getting Better Data from Questionnaires
Steve Portigal on Reusable Research, Interview War Stories, and Letting Go of Implicit Beliefs
Jeff Miller on Promoting Change and Distributing Knowledge to Workers in the Field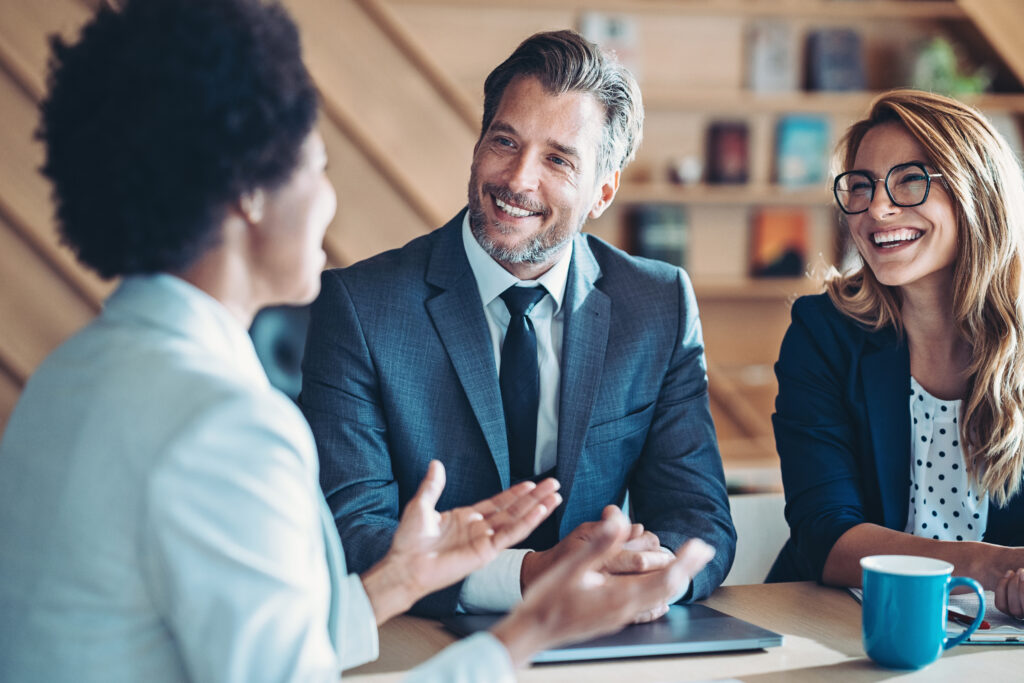 Blog Change Management Knowledge Sharing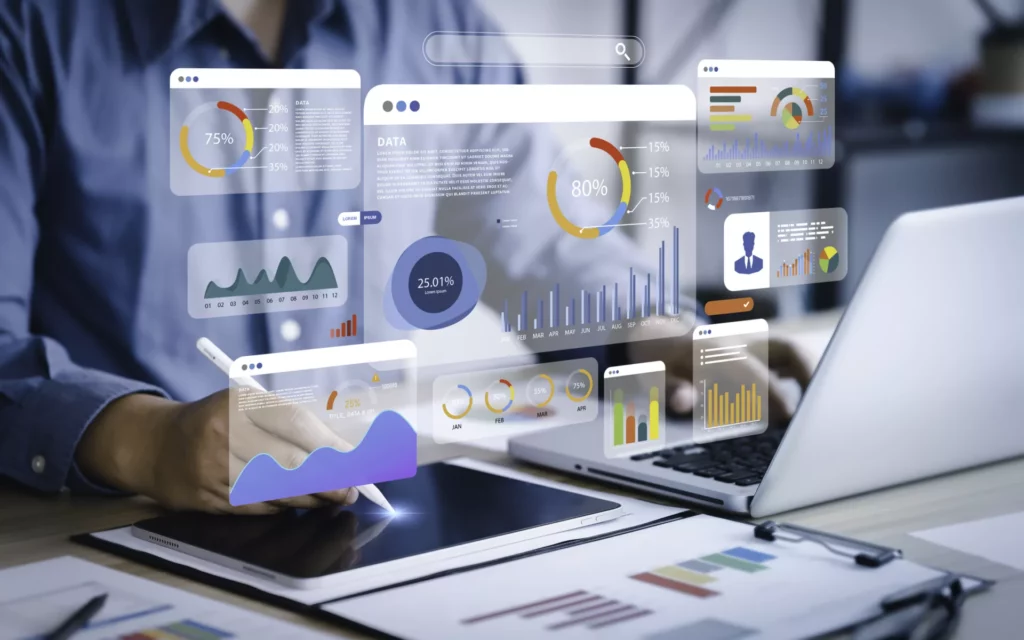 Blog Collaboration Knowledge Sharing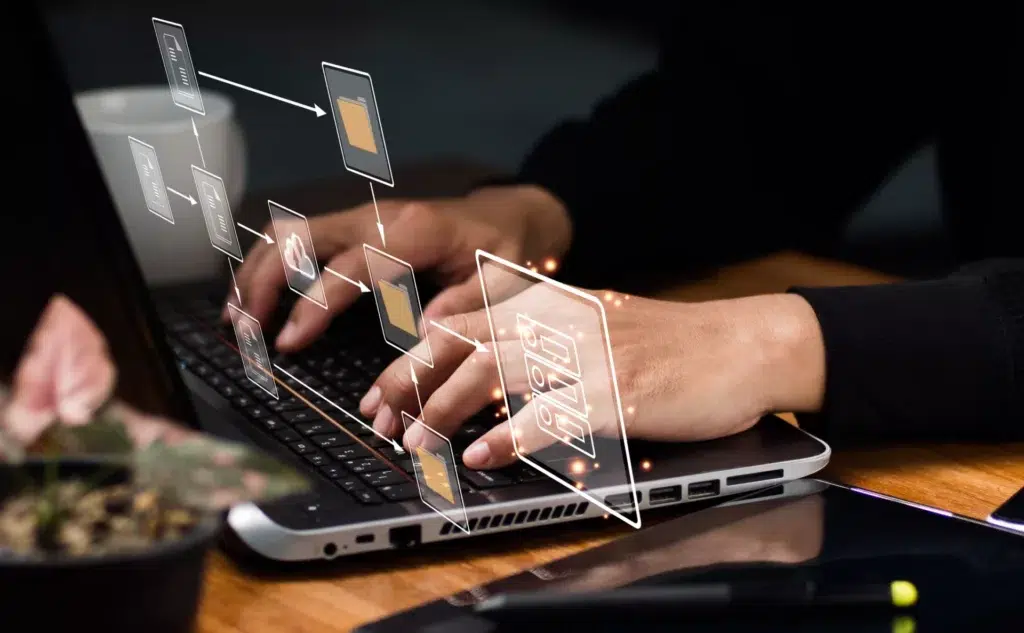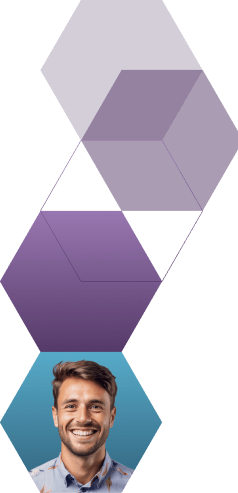 Start working smarter with Bloomfire
See how Bloomfire helps companies find information, create insights, and maximize value of their most important knowledge.
Request a Demo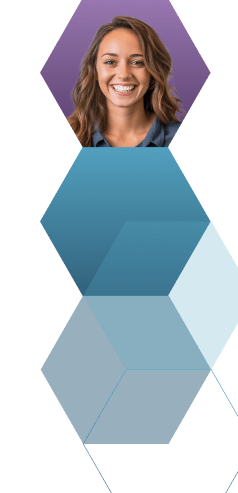 Take a self guided Tour
See Bloomfire in action across several potential configurations. Imagine the potential of your team when they stop searching and start finding critical knowledge.
Take a Test Drive