Collaboration
Knowledge Sharing
Marketing
Bloomfire Q&A: Joe Martin on Collaboration Tools, Sharing Knowledge Through Visuals, and the Future of Video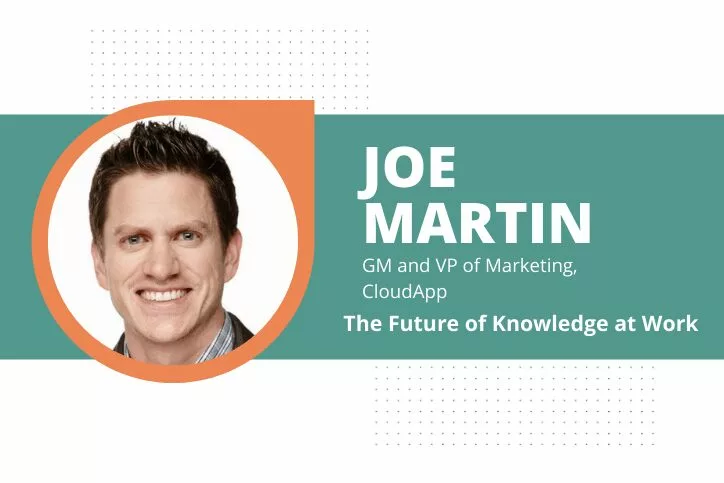 Knowledge comes in many different formats, but one format that our team at Bloomfire (as well as many of our customers) has found particularly valuable for capturing tacit knowledge is video.
Video captures nuances that you can't get from a text description, still image, or audio recording alone. Our customers use video across a wide range of applications, from training sessions to consumer interviews.
With video becoming such a significant part of how we all share knowledge, we thought it was fitting to speak with Joe Martin, GM and VP of Marketing at CloudApp, for this entry of our Future of Knowledge at Work Q&A series. CloudApp is a software solution designed to help users collaborate through videos, gifs, and screenshots. Joe has over 12 years of experience in marketing and strategy, and prior to joining CloudApp, he led multiple content, research, and social teams at Adobe.
Check out our conversation with Joe below.
1. Tell us a little about yourself.
Hi, my name is Joe Martin and I am the VP of Marketing at CloudApp, a visual-led collaboration tool that allows for instant business communication through the creation of shareable videos, screenshots, and GIFs. I recently joined CloudApp after 7 years at Adobe where I led various data, content, and marketing teams. I did my studies at Utah and Stanford, so I love everything Pac12 sports-related.
Outside of work I love hanging out with my wife Bianca and our three little boys. We definitely take advantage of the Utah mountains for hiking, biking, and skiing as much as possible. Oh, and Utah is awful… tell your friends ;).
2. How did you get started in your career?
I think my career first started with one of my side hustles in high school. I was taking AP Calculus and so I had a Calculus lab class as well. It was right after lunch, so I worked out a deal with my teacher to be able to sell Little Caesars pizza slices to friends in the class. I always loved entrepreneurship, and even when I was at Adobe I was looking for ways to "run a startup" within a 20k person organization. There were a couple of times that I would build a team within Adobe to 10 or so people and then move onto building a new team.
As I went through school, I discovered that I had an affinity for math, data, and numbers and that I loved to find interesting things about the psychology behind decisions. I have ended up pairing that together to create a pretty fun marketing and strategic career led by data.
3. What knowledge do you rely on most to do your job?
Being in a leadership position, I try to follow the good leaders I have had over the last decade. The biggest thing I have learned from the good leaders I had at Adobe and other places was to listen to people on your team and empower them to make decisions, try new things, and fail fast.
When you are managing a team and trying to create marketing from the ground up like I am doing with CloudApp, you need people you can rely on. I also stick to a strategic plan that has a little room for experimentation, but really grinds on the channels and programs that are running well.
4. What do you think are the biggest knowledge management challenges (and how do you overcome them)?
The first real key is to make sure teams are on the same page and collaborating. Once collaboration is seen as a priority with a project, we set up clear goals, and then we identify the tool stack we will use. There are so many tools out there for productivity and knowledge management like CloudApp, Bloomfire, Airtable, Slack, etc… it's important that everyone knows where things will be housed and communicated.
In the modern workplace it can be easy to get confused as an employee on what is expected of you for knowledge management and communication. The right onboarding information, tools, and training on how to use them are key to ensure what you are spending money on is actually resulting in productivity, improved management, and collaboration.
5. Thoughts on how new technologies will impact the way revenue teams manage and share their knowledge?
Knowledge sharing and management abilities have a great way to connect both remote teams and teams across the org. I see these tools creating the greatest revenue team presence the business world has ever seen. It can be a beautiful thing when sales and marketing work hand in hand to evaluate attributed leads, branding, and positioning.
Collaborative tools, productivity tools, and sales enablement tools all provide the chance to bring these historically polarized teams together to create a lead and revenue engine. Also, the growth of these tools help businesses to provide a good customer experience, which is becoming a strong differentiator for competition.
6. What best practices would you recommend for capturing and sharing knowledge?
Document your plan and desired outcomes from that plan.
Get feedback from your employee or team base on the strategy.
Decide upon some goals or OKRs you can be accountable for when rolling out the plan.
Evaluate and iterate. It may take some time to find out exactly what tools and strategies work for you team, but don't give up.
7. What's one prediction you have for how video content (or engagement with video) will change in the next several years?
Slack ushered us into the collaboration generation. Zoom legitimized video, and tools like CloudApp are bringing in Collaboration 2.0. Video has proved to be an engaging medium and according to Cisco will be 81% of all internet traffic by 2021.
I can easily see video and visuals becoming the primary way that support interacts with a customer, how sales stays connected during a long B2B sales cycle, how teams collaborate visually when time zones are an issue, and how we FINALLY are able to skip– or condense the amount of time we spend in– meetings.
8. What's one thing companies of all sizes could do to get more value from video content?
Some companies I really admire are using video in great ways.
Gainsight is using video to close tickets faster and improve customer satisfaction rates using shareable GIFs, videos, and screenshots.
G2.com is using video for sales enablement building over $7 million in pipeline using webcam enabled video for its sales people to keep in touch with contacts.
So many ways to incorporate video to improve different teams, extend content, skip meetings, and be more visually collaborative.
Thanks for having me!
---
Thanks for speaking with us, Joe!
And for those readers who enjoyed this interview, you can check out all previous entries in our Future of Knowledge at Work series below.
Andria Long on Innovation as a Team Sport and Getting to Insights Faster
Annie Pettit on Clear Communication, Open Source Knowledge, and Getting Better Data from Questionnaires
Steve Portigal on Reusable Research, Interview War Stories, and Letting Go of Implicit Beliefs
Jeff Miller on Promoting Change and Distributing Knowledge to Workers in the Field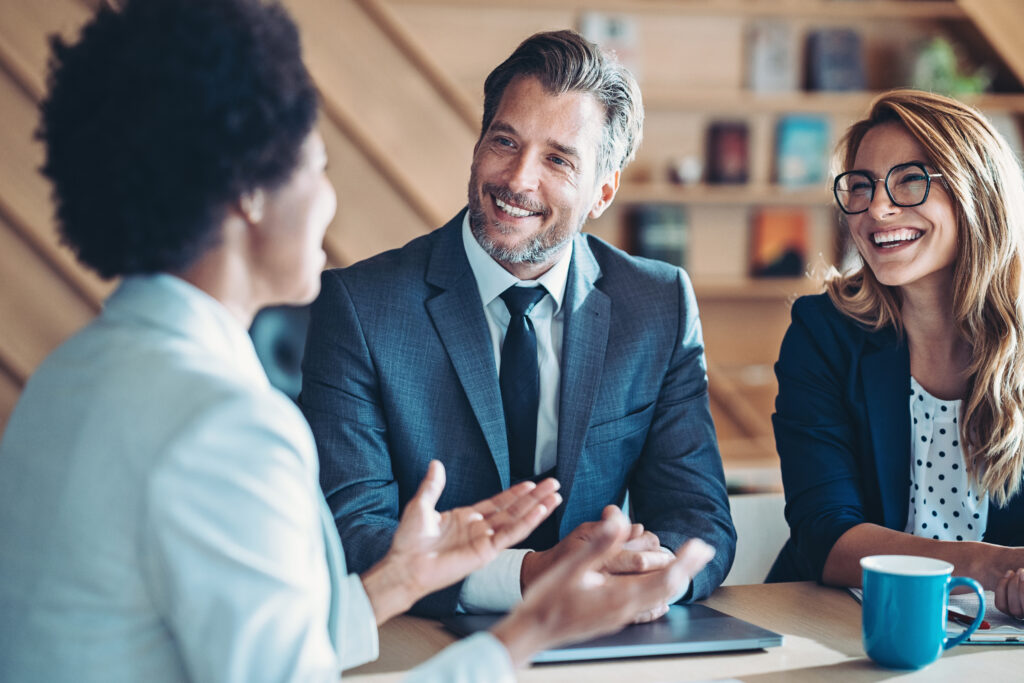 Blog Change Management Knowledge Sharing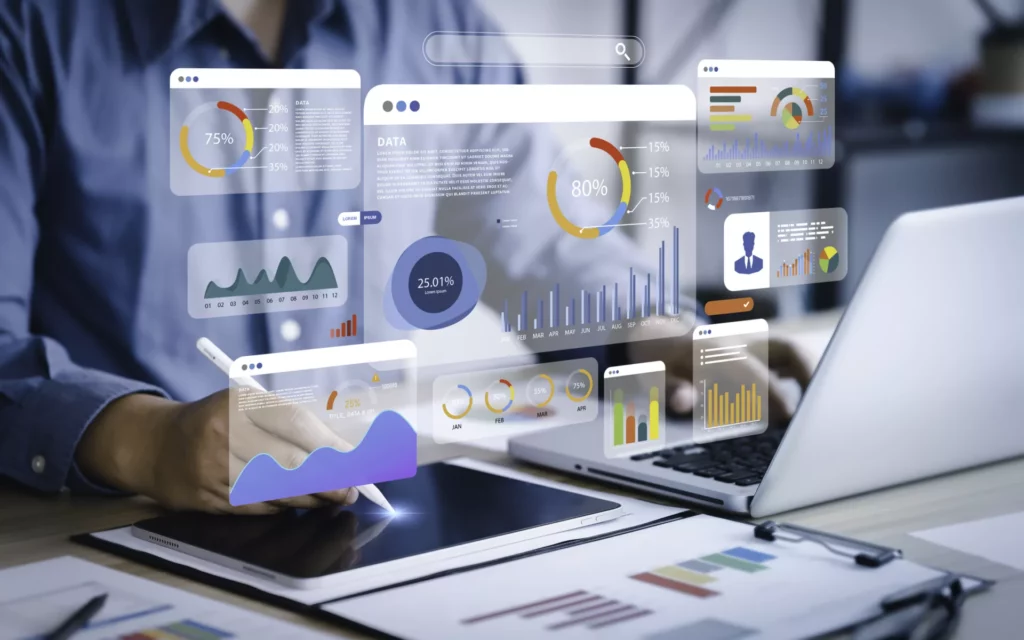 Blog Collaboration Knowledge Sharing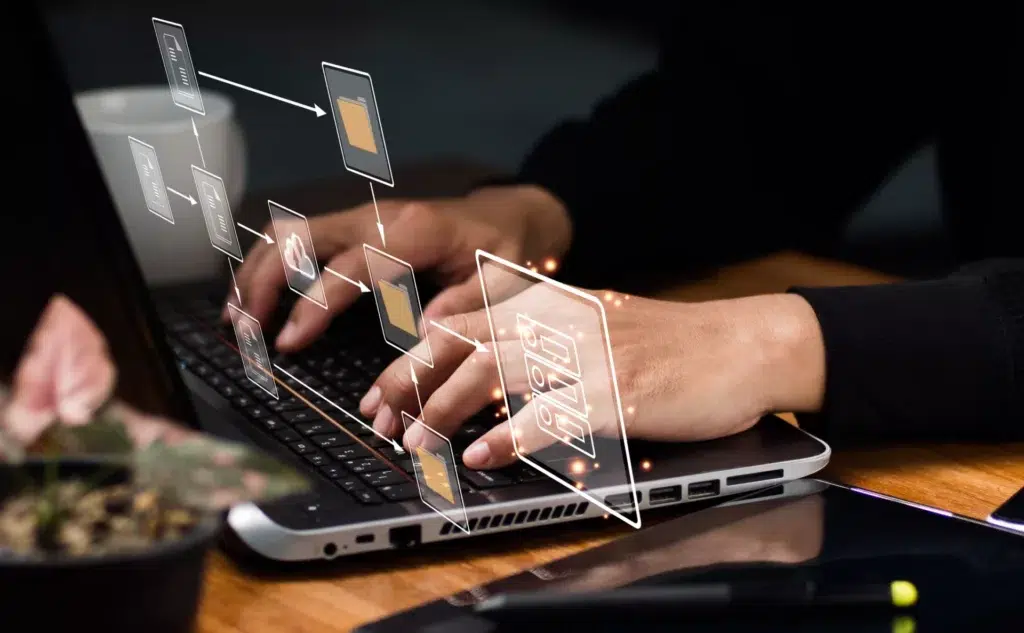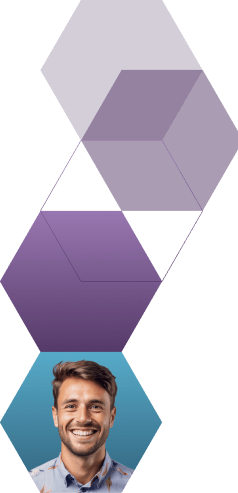 Start working smarter with Bloomfire
See how Bloomfire helps companies find information, create insights, and maximize value of their most important knowledge.
Request a Demo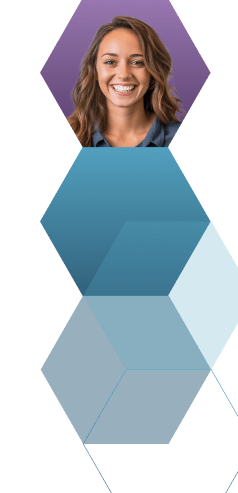 Take a self guided Tour
See Bloomfire in action across several potential configurations. Imagine the potential of your team when they stop searching and start finding critical knowledge.
Take a Test Drive