Bloomfire Q&A: Chris Martin on Creatively Sharing Insights, Encouraging Engagement with Research, and More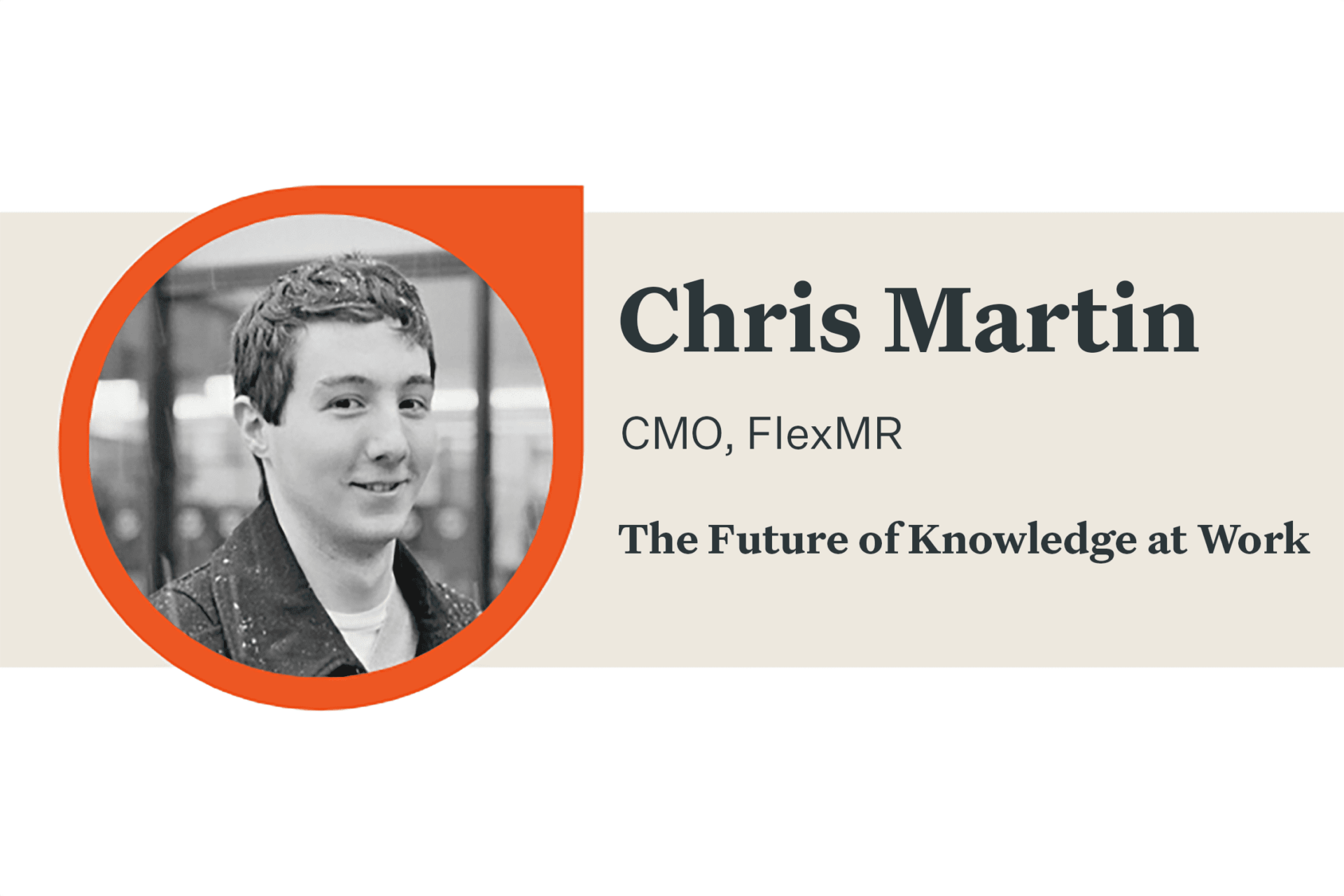 At Bloomfire, we always enjoy hearing how market research professionals are using knowledge sharing strategies to increase the impact of their insights, so we were happy to have the opportunity to speak with Chris Martin, Chief Marketing Officer at technology-led insight agency FlexMR, as part of our Future of Knowledge at Work series. In the interview, Chris shares what he believes insights professionals need to do to capture stakeholders' attention and make sure their research results are integrated into ongoing conversations. Check out the full interview below.
1. Tell us a little about yourself.
I'm a marketer by trade and serve as CMO for FlexMR. I joined the research & insights industry after working with technology, healthcare, and financial service firms and have stayed here ever since. I host the MRX Lab podcast and act as a strategy consultant to a number of local firms around the Lancaster and Cumbria region. After hours, I can usually be found running Dungeons & Dragons campaigns, walking trails with my Miniature Daschund, or at a local microbrewery.
2. How did you get started in your career in marketing?
Throughout my high school years, I was set on a career in film (behind the camera as a director or cinematographer). But in my final year, I was introduced to the Young Enterprise challenge, which gave my friends and I the opportunity to set up and run our own small business. I took on the marketing role within the team, as it felt like a good way to indulge my creative spirit. This quickly led to a new passion as I learned about the blend of creativity and strategy that marketing thrives on. Since then, I haven't really let go; I've pursued marketing through university and into my professional career.
3. What knowledge do you rely on most as the CMO of FlexMR?
As a marketer, there's always three sources of knowledge I look towards. What the market is telling me, what forces are at play within the business, and what our customers are thinking. It's my role to bring together all of this information, synthesize it, and work out what decisions will have the best outcome for all three groups.
4. What do you think are the biggest knowledge management challenges facing market researchers today, and how do you solve them?
The major challenge that I most frequently see is the difficulty in driving business action and engaging decision makers. As technology has improved over the last decade, the variety of methodologies that researchers have access to has increased. But the level of direct access to data sources has also risen across all levels of business. That noise makes achieving cut-through and impact difficult. There is no quick and easy solution. Researchers must find and hone the value that they add, refine reporting techniques, and view quality work as table stakes—not a differentiating factor.
The other major issue of the moment is the complexity around issues of consumer trust, privacy, and data security. As countries start to develop more rigorous privacy legislation, industry is playing catch up to ensure compliance. On top of that, high profile data breaches and scandals have shaken public confidence. If researchers are to gather accurate, reliable, and insightful data, it is vital that we successfully earn and maintain trust in a compliant, open manner.
5. Thoughts on how new technologies will impact the ways researchers manage and share their results?
One innovation I'm watching with a keen interest at the moment is how research reporting technology and collaboration tools are coming together. We're all accustomed to shareable dashboards and knowledge management systems. In the near future, what we'll start to see are task management, communication, and other interactive elements layered on top of these technologies.
And I think that will entirely shift the conversation around data and insights. No longer will results just be the springboard or background to discussions, but an active part of them, as conversations take place in a space that they are shared in, and asynchronous project management features will ensure that they live on.
Additionally, I think that researchers are becoming more accustomed to creative data presentation techniques that do cut through and capture stakeholder attention. So, we'll see more elaborate video presentations, infographics, and boundary-pushing formats—such as microsites—start to gain in popularity.
6. What best practices would you recommend for capturing and sharing knowledge across teams?
First, it's important to strike the right balance between process and team empowerment. Processes are great for capturing knowledge at key moments, outlining how and when they should be shared, and mechanizing the practice. However, insight and information often comes from unexpected sources at unexpected times. In order to ensure this is still distributed, teams must be empowered with the right tools to share knowledge, and receive feedback that encourages them to continue doing so.
Second, don't forget to incentive knowledge sharing. Whether it's through recognition or a tangible incentive, teams should be actively motivated to share their learnings with others. And similarly, it's vital that other teams engage with the information that is provided to them. Both sides of the equation must be effectively guided and motivated to participate in any successful knowledge sharing program.
7. We've been hearing a lot about how remote work and flexible working is likely to become a lot more common after the period of social distancing we're now in. What do you think is likely to change for market researchers as more teams work remotely?
As the world settles into a new normal, many researchers are being exposed to online techniques and technologies they may not have had experience with before. In the long term, I don't think this will go away once lockdowns and social distancing measures are reduced. This period will further normalize online research, especially qualitative.
The current climate is also making a lot of research more empathetic and human in its approach. I hope that this leaves a lasting impact past the current crisis, and that the careful consideration of research needs and participant welfare continue long into the future.
8. What's one piece of advice you'd give to anyone interested in pursuing a career in market research?
The most helpful advice I can offer to new researchers is to develop a T-shaped skill set. Find a singular specialism that you enjoy and can actively develop into a deep, robust capacity. Supplement this with a basic, foundational knowledge of the broader industry. There are many researchers out there, so to be successful and stand out, it's vital to find that niche positioning that works for you. And if you're able to find a supporter or mentor in the same field, even better.
Thank you for sharing your thoughts and advice with us, Chris!
---
If you enjoyed this interview, check out some of our other Future of Knowledge at Work interviews with market research experts:
Michaela Mora on Connecting Research and Combating Hubris
Overstock's Kamelia Aryafar on AI, an Experiment-Driven Culture, and More
Andria Long on Innovation as a Team Sport and Getting to Insights Faster
Annie Pettit on Clear Communication, Open Source Knowledge, and Getting Better Data from Questionnaires
Steve Portigal on Reusable Research, Interview War Stories, and Letting Go of Implicit Beliefs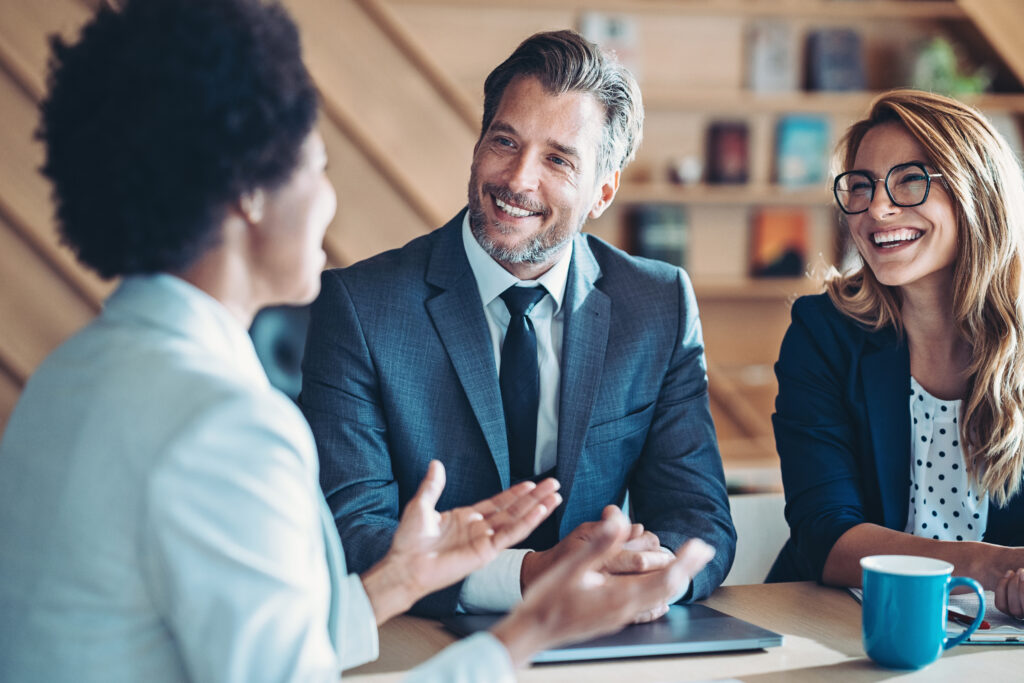 Blog Change Management Knowledge Sharing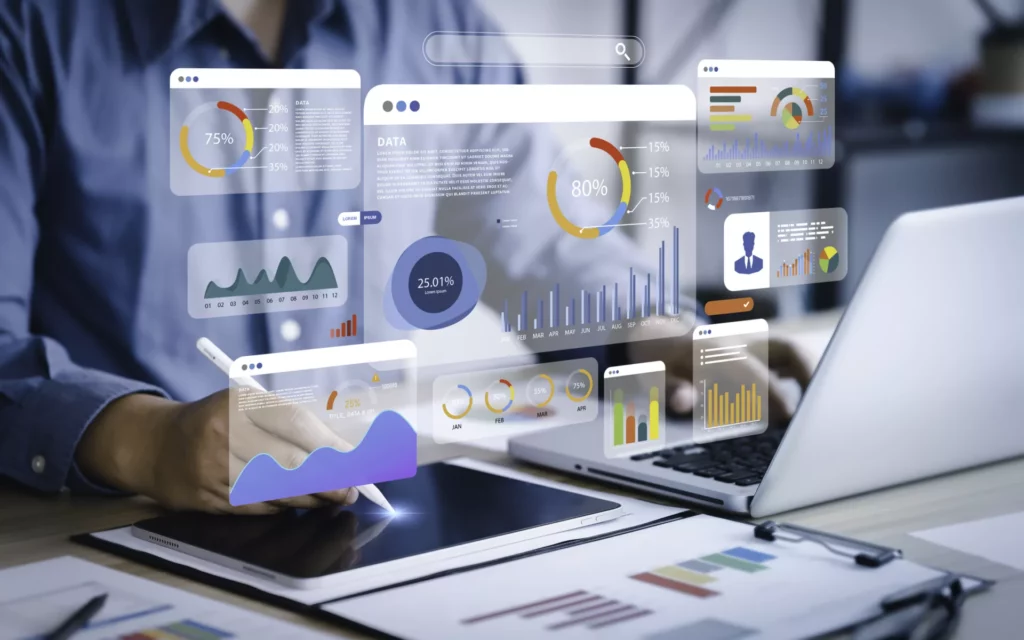 Blog Collaboration Knowledge Sharing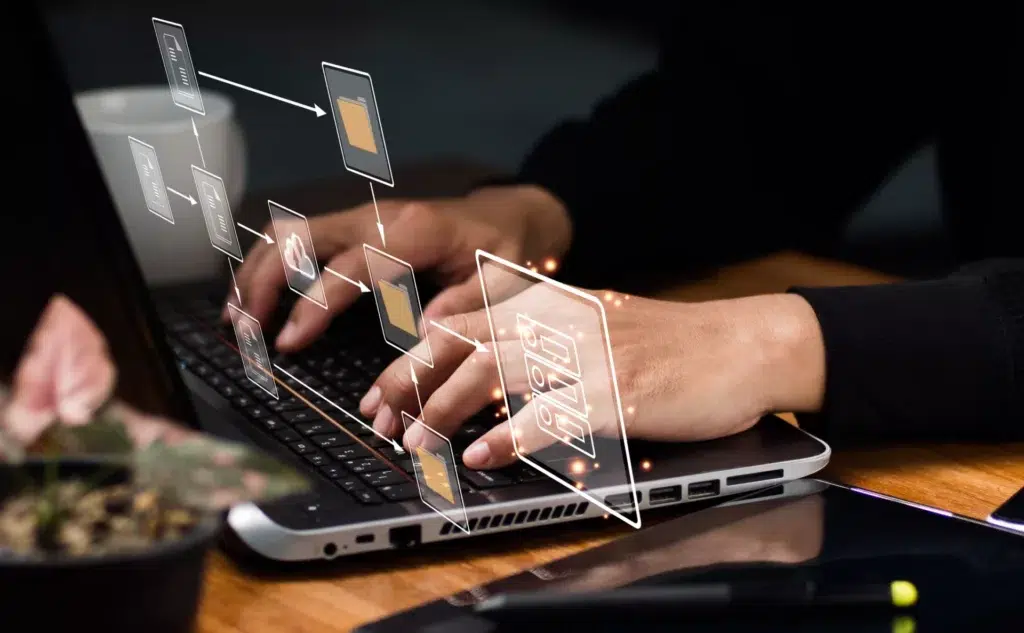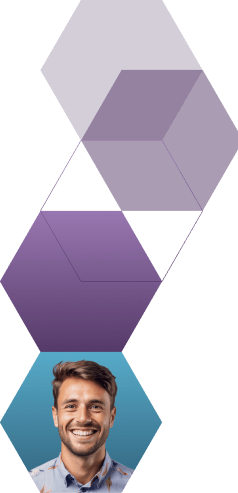 Start working smarter with Bloomfire
See how Bloomfire helps companies find information, create insights, and maximize value of their most important knowledge.
Request a Demo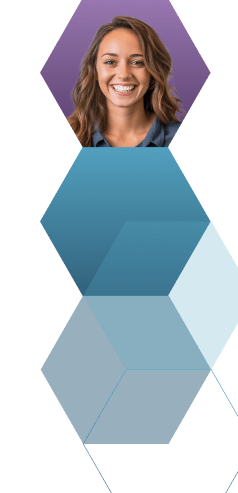 Take a self guided Tour
See Bloomfire in action across several potential configurations. Imagine the potential of your team when they stop searching and start finding critical knowledge.
Take a Test Drive