What Is a Document Management System?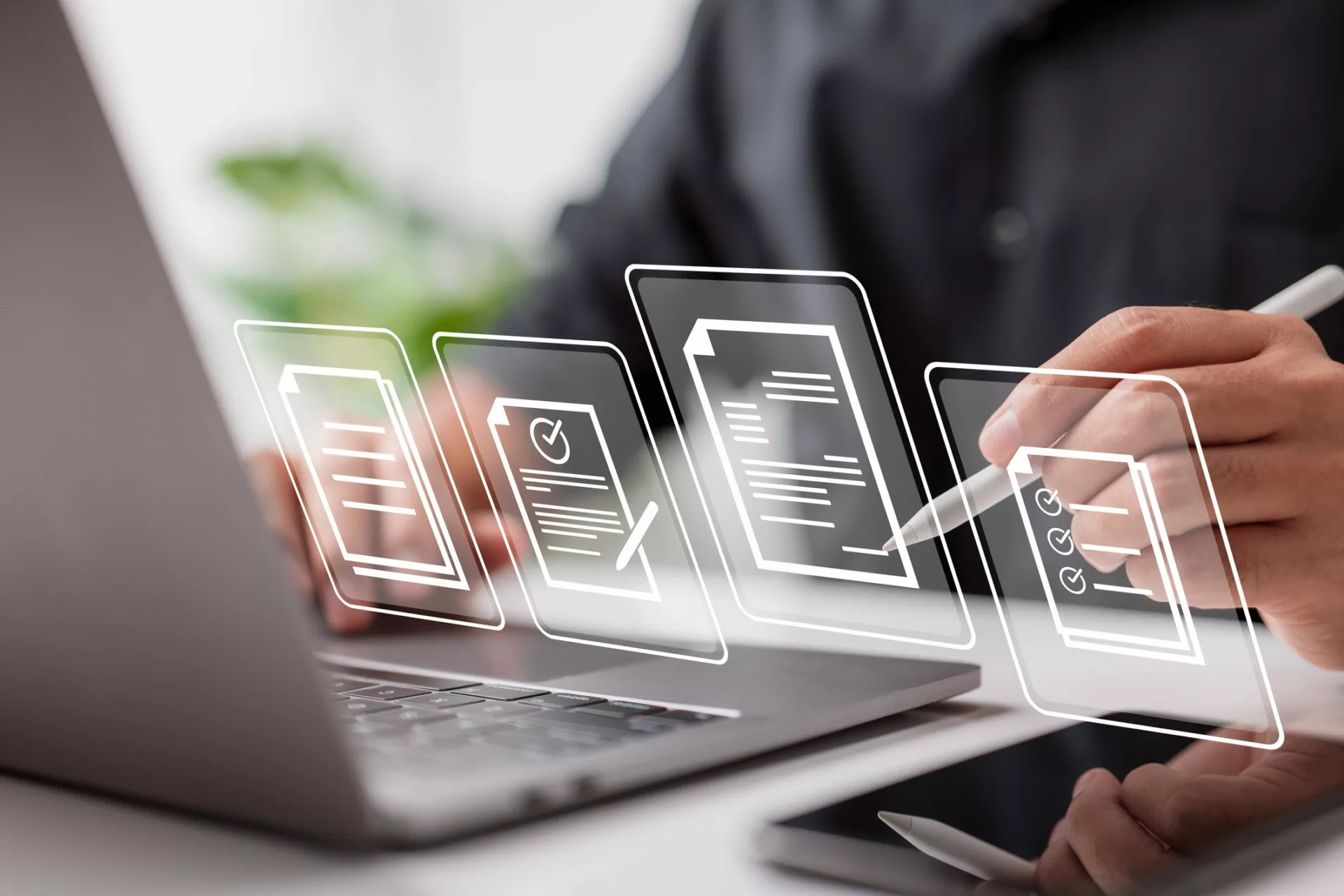 What does every business on earth have in common? Whether it's healthcare, technology, finance, or any other industry, every business extensively uses documents.
Managing documents is a challenge every company faces. That's why the best organizations rely on a system to manage their documents.
A document management system is a crucial tool for any business. And, in today's digitally-driven world, they're even more important since a large portion of documents are gathered, shared, and stored online.
Think about it. Every department uses electronic documents, whether HR guidelines, technical documents, standard operating procedures, or new marketing campaigns. And, the bigger a business becomes, the more documents their employees interact with.
It can be extremely challenging to manage a business's documents to ensure employees can access and use them quickly. An electronic document management system (DMS) can help businesses manage their documents efficiently.
So, what is a document management system? And why is it important to use in your business?
Keep reading to learn what a document management system is, why it's important, how it works, and how to choose the right one.
What Is a Document Management System (DMS)?
A document management system—or DMS—is a tool organizations use to store and track documents.
You can think of a DMS as an electronic filing cabinet. However, a DMS does so much more than simply organize your documents.
When using the right DMS, you can automate manual business processes.
Benefits of a Document Management System
Every growing business requires a firm foundation of systems and tools in place to ensure it can scale.
While document management may not seem like the most exciting part of running a business, using a DMS is a crucial management solution to keep an organization running efficiently.
DMS adoption is on the rise throughout the world. In 2022, the global document management system market was valued at $5.5 billion. And it's projected to grow to $16.4 billion by 2029.
To optimize your business, you need to optimize your documents. Here are a few benefits of a document management system.
Increased Productivity
One of the biggest time-wasters for businesses without a DMS is finding unorganized documents. 83% of workers have had to create an entire document all over again because they couldn't find the original. A document management system can help your team find files much faster, boosting productivity. 
Reduced Costs
With increased productivity comes reduced costs. If your company spends 10% less time on finding and working on documents, that's 10% saved on labor. Executives could cut back on labor costs or use the saved time to optimize revenue within other parts of the business.
Back Up Files, Emails, and Other Communications
There's nothing more frustrating than losing a document or a conversation. A DMS can back up all your files and communication so you never lose important information.
Secure Sensitive Documents
Storing your files without a DMS can be risky. Your company documents are much more prone to attacks from hackers and third parties if your files aren't secure. A DMS will help prevent a breach by securing sensitive files.
Repository for Documents and Templates
Without a DMS, it can be chaotic trying to remember where all your different files are. A modern DMS helps you find all your documents and templates in one place.
Better Collaboration Between Teams
Did you know 83% of digitally mature organizations depend on cross-functional collaboration for innovation? One of the main benefits of using a DMS is better collaboration. Beyond storing documents, a good DMS tool allows you to comment, collaborate, and even edit documents from within the platform.
Robust Data and Analytics
DMS tools can offer data and analytics features to give insights into your team, documents, customers, and more.
How Does a Document Management System Work?
Document management systems originally converted paper documents into digital documents. However, nowadays, they're much more robust.
Here's how a document management system works.
Document Capture
Emails: Easily store documents directly from an email. A good DMS should enable this not only manually but also automatically.
Digital files: Your DMS should be able to capture all digital file types, whether PDF, video, audio, etc.
Paper files: Most businesses still have some form of physical paper trail. Your DMS should make it easy to transform physical documents into digital files.
Auto-generated reports: A DMS should also create auto-generated reports based on data stored within your DMS.
Document Storage
Central access: DMS platforms should enable the entire team to access all documents from one place. Everyone should also be able to use any internet-enabled device to access the platform (computer, phone, tablet).
Document security: A DMS allows you to protect sensitive documents with encryption and also offers backups of your files.
Permission levels: Not every employee needs access to all files. A DMS should allow employees different permission levels to access different files depending on their role.
Document Retrieval and Distribution
Real-time document retrieval: A DMS will allow you to retrieve documents immediately. Team members shouldn't have to jump through dozens of hoops and wait hours to access the necessary documents.
Easily distribute documents: Management can use a DMS to send documents to different team members. A robust DMS will allow you to do this manually or automatically.
Business Processes and Workflow Automations
Create automated workflows and business processes: For example, with the right DMS, invoices your organization receives by email can be routed automatically to your AP system without having to manually route through an approval process.
Types of Document Management Systems
While there are different types of knowledge base and document management tools available, they all work by allowing organizational documents to be captured, stored, and easily accessed in a single repository.
Here are the main types of document management systems.
Project Management Systems
Most digitally-driven businesses are familiar with project management systems. These tools allow different teams to plan, collaborate on, and complete different projects within one platform to complete business projects.
Project management systems often incorporate document management. Teams use these tools to share files and collaborate on different documents to ensure the completion of projects.
Knowledge Base
A knowledge base is an online library of information businesses use to access organizational information. However, knowledge management goes beyond simple document management to ensure businesses and employees get more value from their collective knowledge. The best knowledge base tools will allow team members to share, collaborate, iterate, and access historical information to optimize their workflow.
Collaboration Tools
Businesses need to collaborate to get things done. They do this by communicating with collaboration tools. These tools enable open communication between co-workers, which often includes knowledge sharing through documentation to ensure everyone is on the same page.
Web and/or Cloud-Based Document Management Tools
Web-based or cloud-based document management tools are simply DMS platforms based online. These tools can have various purposes; however, they typically allow users to send, edit, and collaborate on documents. They support document management by enabling teams to collaborate on documents wherever there's internet access.
Features to Look for In Document Management Systems
The right document management system is highly dependent on your organizational needs. The gaps you notice in your current system should dictate the most important features of your new system. Fundamental features to look for in document management systems include:
Cloud-based
Automation capabilities
Robust search abilities
Permissions levels
Version control
Tagging and categorization features
When it comes to categorization, some documents may require multiple categories. However, most document management and knowledge management platforms use a folder-based system that only allows documents to sit in one category, making it harder to find files. With Bloomfire, you can access documents from multiple categories, making it easy to store and find them quickly.
What Else to Consider When Evaluating a DMS
Before you pick a DMS, it's important to evaluate the different tools since they're not all created equal. Here are a few questions you should consider when choosing a document management system.
How Does It Integrate Into Other Systems?
You could find the tool that does it all. However, if it doesn't actually align with your current systems and software, then it's useless. Make sure you check the available integrations.
Does It Support Your Organization's File Types?
Once a DMS integrates well, you should double-check what files it supports. Do an audit of your file types and check that the DMS can store them and deep index them so they become searchable (more on that below).
Is It Easy to Search for and Access Documents?
A great DMS will allow you to find documents easily. You should ensure your DMS platform can perform searches across various file types (i.e., slide decks, PDF, video, etc.) rather than just titles and tags. This makes it much easier for employees to find what they need, especially if they don't remember the file name.
Is the User Interface Customizable?
Every organization is different. And every individual within the organization processes information differently. A powerful DMS will offer a configurable UI to organize and present information in ways that make sense for your business and employees.
Does It Support All Device Types?
Sometimes your team will be on the go. If a co-worker needs access to a document and can't get to their desktop, can they access their files on their smartphone or tablet?
How Long Does It Take to Get the System Up and Running?
Some DMS platforms offer robust features but have a steep learning curve. If you need to use your DMS quickly, make sure it offers a quick and easy setup–and requires minimal training for end users.
Finally, How Secure Is the Software?
Before you pull the trigger on a document management system, the last thing you need to check for is the security of the software. If your files aren't safe within the DMS, it doesn't matter how good it is. Make sure your DMS offers extensive file security to protect sensitive organizational data.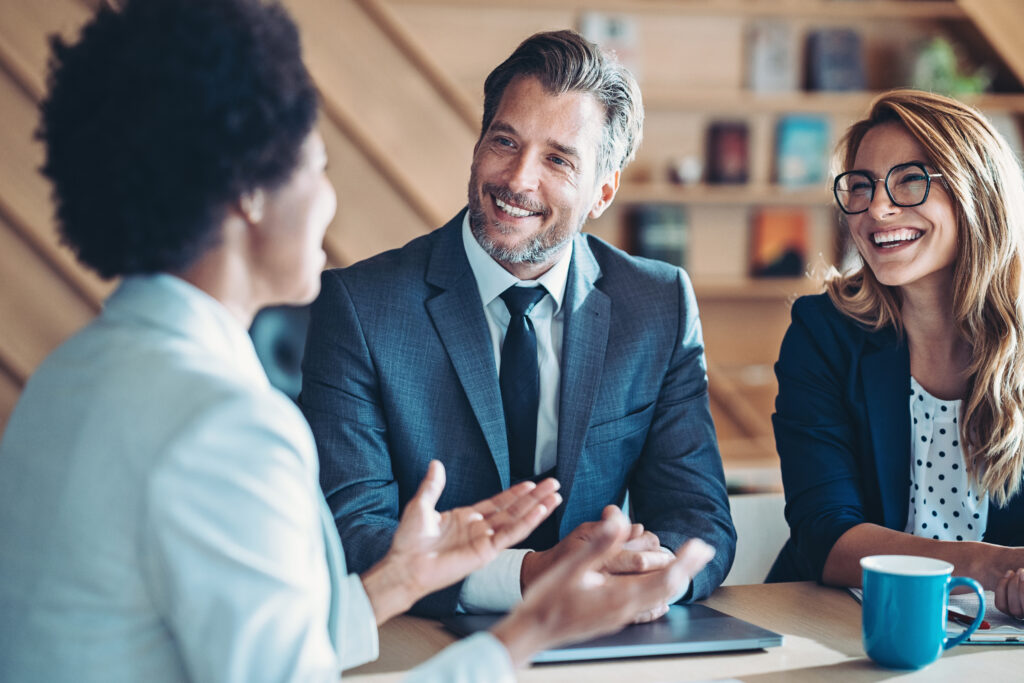 Blog Change Management Knowledge Sharing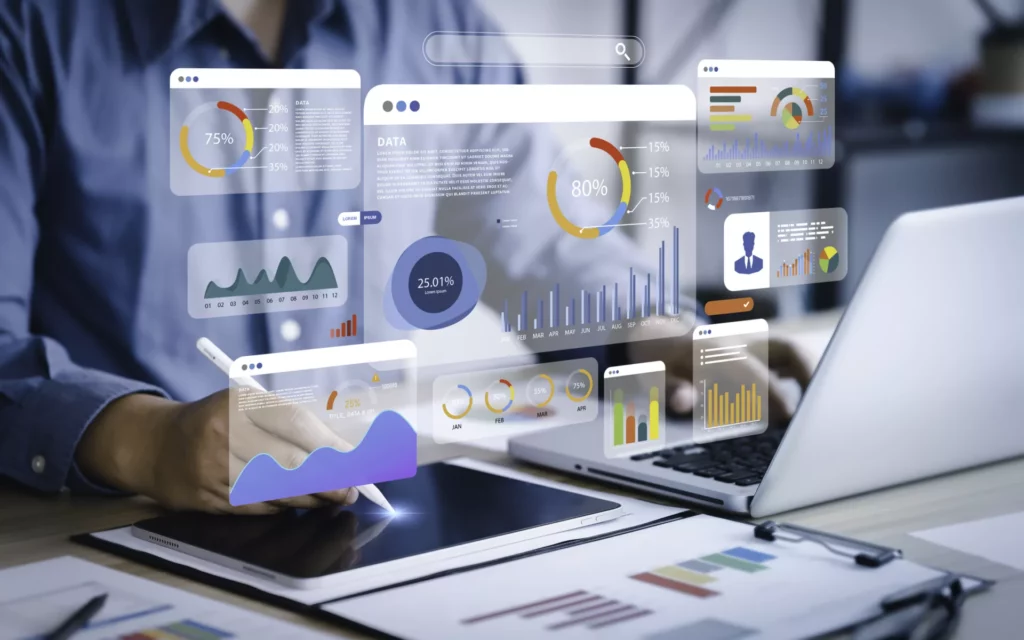 Blog Collaboration Knowledge Sharing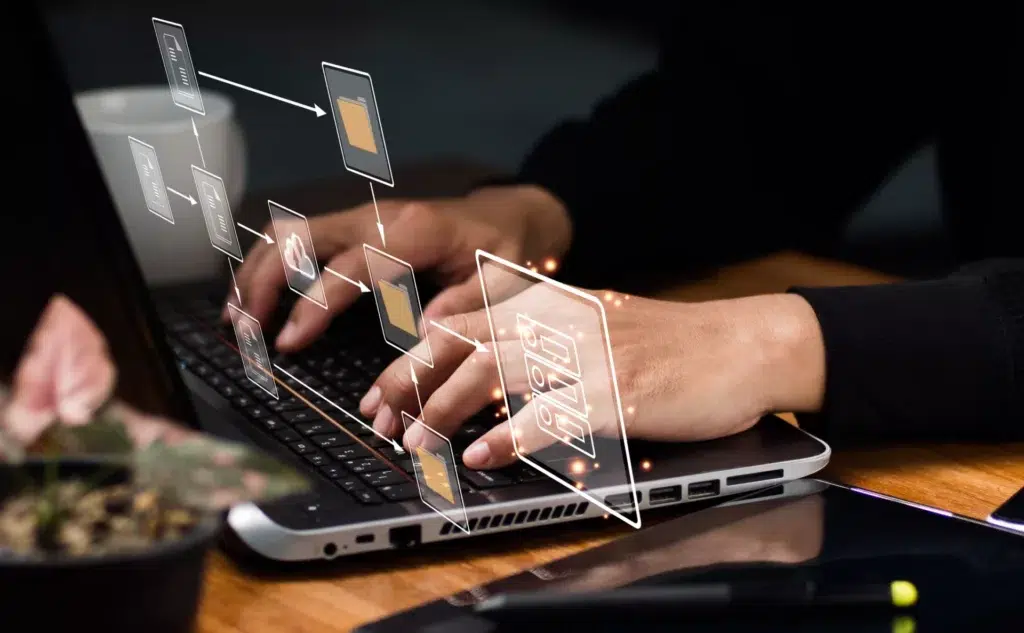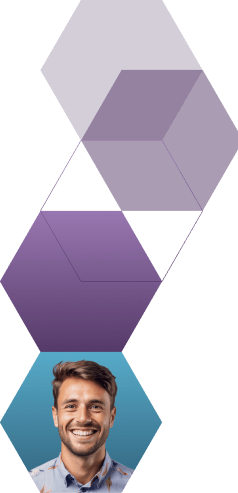 Start working smarter with Bloomfire
See how Bloomfire helps companies find information, create insights, and maximize value of their most important knowledge.
Request a Demo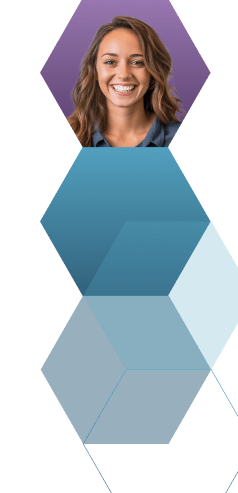 Take a self guided Tour
See Bloomfire in action across several potential configurations. Imagine the potential of your team when they stop searching and start finding critical knowledge.
Take a Test Drive