Why Content Curation Is Essential in Modern Knowledge Management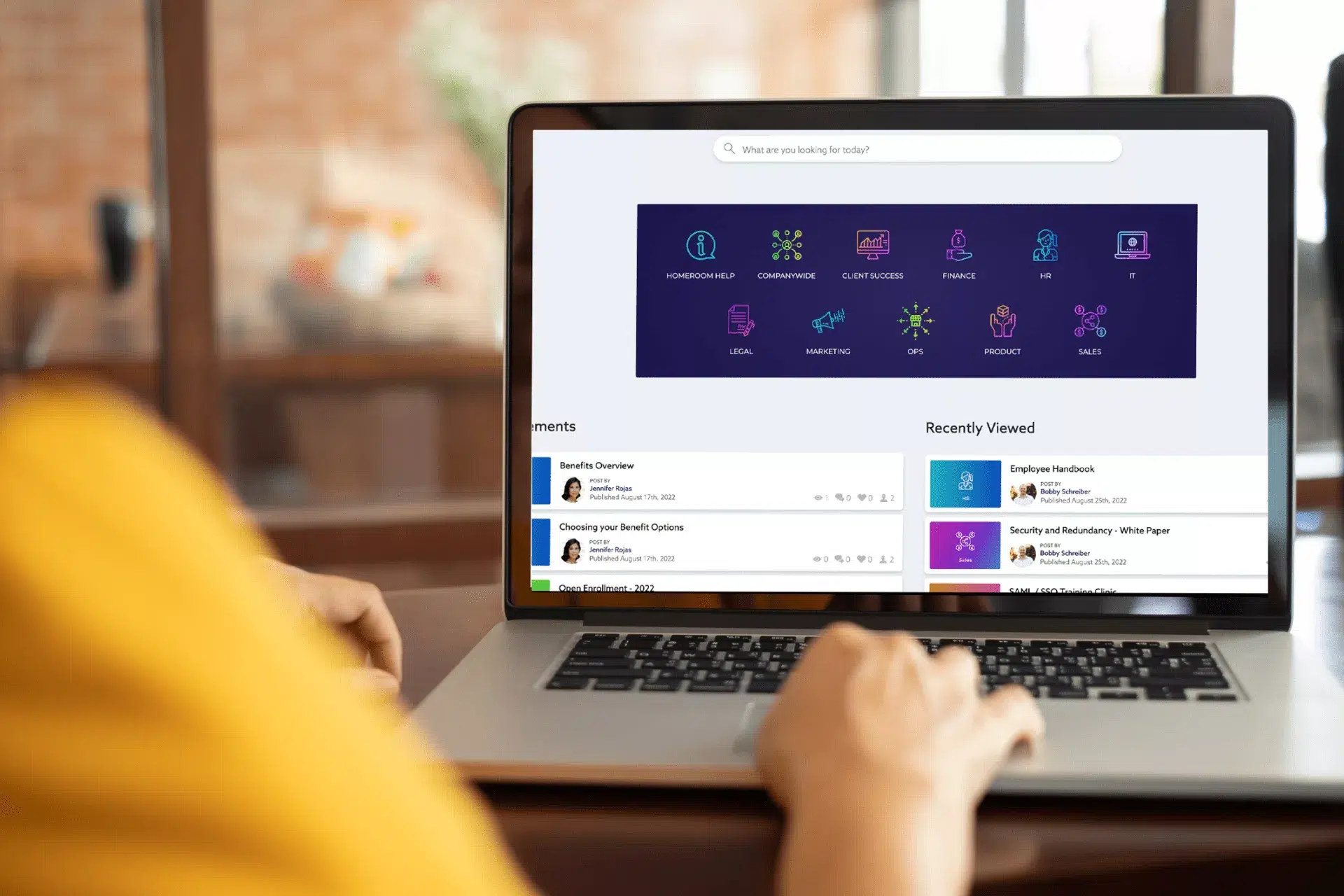 As consumers, we're used to having content tailored to our interests. Netflix presents us with weirdly specific TV and movie categories to browse ("Cerebral Scandinavian Movies," anyone?). Amazon makes product recommendations based on previous purchases or products frequently bundled together. Spotify builds us playlists and makes recommendations based on what we've already listened to–and the list could go on.
Curated experiences are also an important part of modern knowledge management. When you tailor the delivery of knowledge assets to your audience, you will:
Reduce information overload. One of the main reasons people prefer curated content is because it reduces their perception of information overload, according to research from The University of Texas at Austin. In other words, when you know content has been specifically selected for you, you're more confident that you're being presented with the most relevant information.
Improve engagement. When people feel that content is particularly relevant to them, they're more likely to spend time engaging with it and to explore other related content. This helps reinforce a workplace culture of knowledge engagement, where employees feel empowered to find the resources they need and are also comfortable sharing what they know with their peers.  
Help users find resources faster. A frequently-cited McKinsey study found that knowledge workers spend about 20% of their workday searching for information. Another study found that as of 2022, employees were spending 3.6 hours–or 45% of their workday–looking for information. Curating content helps connect employees with relevant information faster, giving them more time back for meaningful activities and reducing the risk of burnout. 
As a knowledge management software company, content curation and tailored knowledge delivery have been big areas of focus for us at Bloomfire. Below, we'll take a look at a couple of features we've introduced to make sure our users are finding the knowledge that matters to them the moment they need it. 
Interested in taking a closer look at Bloomfire?
Knowledge Widgets Put Important Content Front and Center
We're used to engaging with content in thematic chunks–think of those Spotify playlists or Amazon product bundles. When information is grouped together in a meaningful way, it helps us make sense of it quickly and navigate to the sections that we care most about.
When Bloomfire rolled out our Homepage Builder, we introduced drag-and-drop widgets that users could add to their homepage. These widgets act as building blocks and can be content feeds, videos, data visualizations, HTML banners, or other specific curated contributions. Platform admins can create full- and half-page widgets and arrange them in any order to curate the experience their users have when they arrive on the homepage.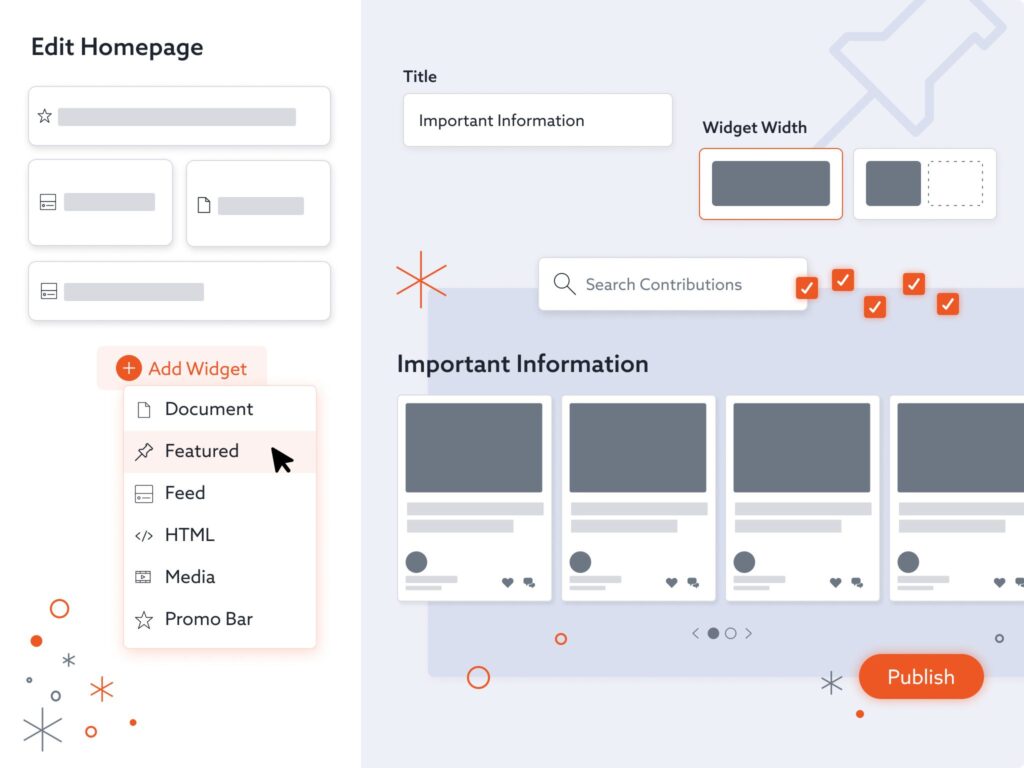 Packaging knowledge in this way helps keep users engaged and guides them towards the content that their admins most want them to see. For example, users might arrive on the homepage and find a widget with a welcome video from the CEO, then see content feeds highlighting company-wide updates or product news, then see an HTML banner with quick links to other frequently-accessed resources. It's like the experience of arriving at a hotel and having a helpful concierge point out nearby areas of interest on the map versus being presented with an unlabeled, 200-page binder with information on all the nearby sights.  
Want to learn more about how to drive a culture of knowledge engagement?
Content Feeds Let Users Choose Their Own Adventure
As mentioned above, content feeds are one of the widget types available with Bloomfire's Homepage Builder. There are some out-of-the-box content feeds (e.g. Recently Viewed), but users can also create their own feeds based on the criteria of their choice. 
For example, let's say you wanted to create a feed with content published by your company's market research team so that you never miss new research. You might create a feed that only pulls in content published by contributors on your market research team, or if your company has set up a "Market Research" category, you might pull in content from this category. 
Feeds also give you the ability to exclude certain content so that you can further refine your results. Let's say that in the example above, your market research team regularly publishes "Post-Mortem" posts with operational learnings from their research projects. These posts may be less relevant to you than the primary research the team is publishing, so you could choose to exclude all posts that contain the phrase "post-mortem."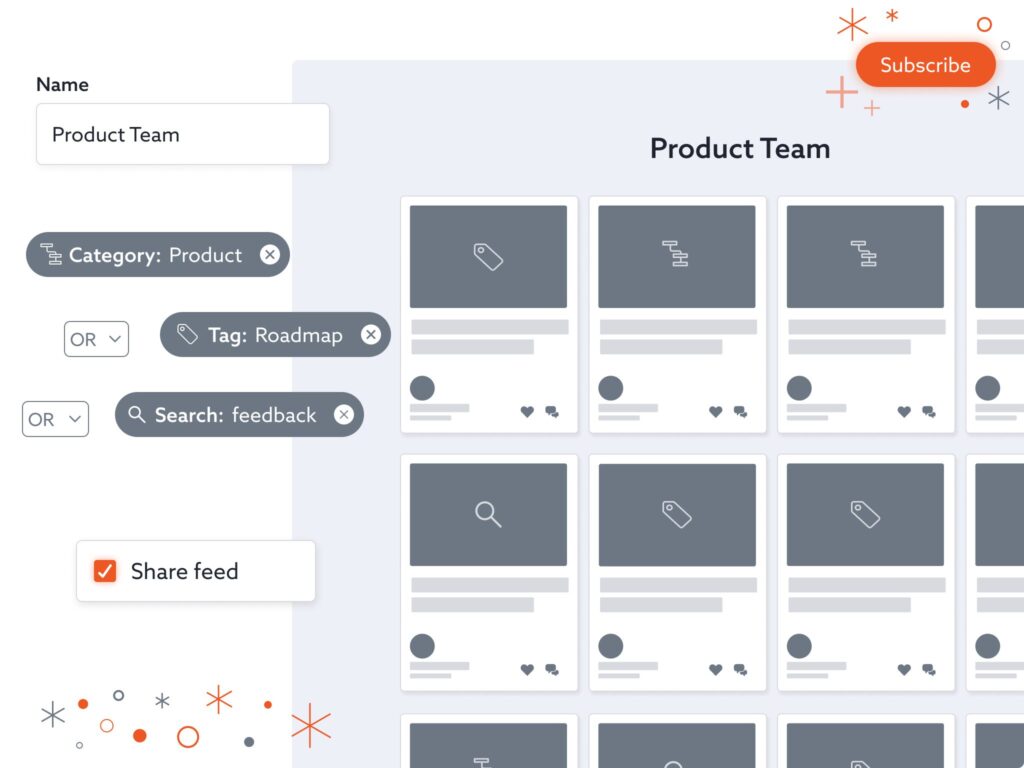 Bloomfire gives all platform users the power to create their own personal feeds so that they can consume content in the ways that make the most sense for them. Platform admins can also create shared feeds, which they can invite other users to, in order to recommend curated knowledge collections that they think will provide value to their team members. And whether personal or shared, all users can see a preview of their feed before they publish it so they can play around with different criteria and see their results.  
Feeds give users another path, along with browsing the homepage or performing a keyword search, to find the information that matters most to them. Providing these multiple pathways–and letting people choose how they engage with knowledge–ultimately improves the user experience and leads to faster knowledge access. It's a win-win for knowledge managers and the team members they support.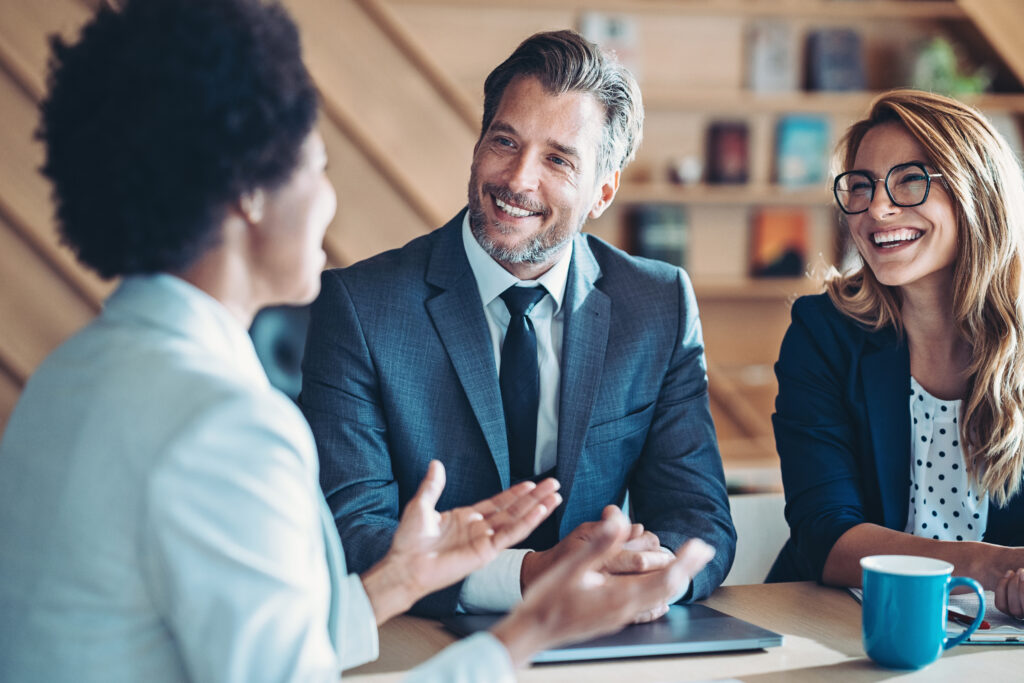 Blog Change Management Knowledge Sharing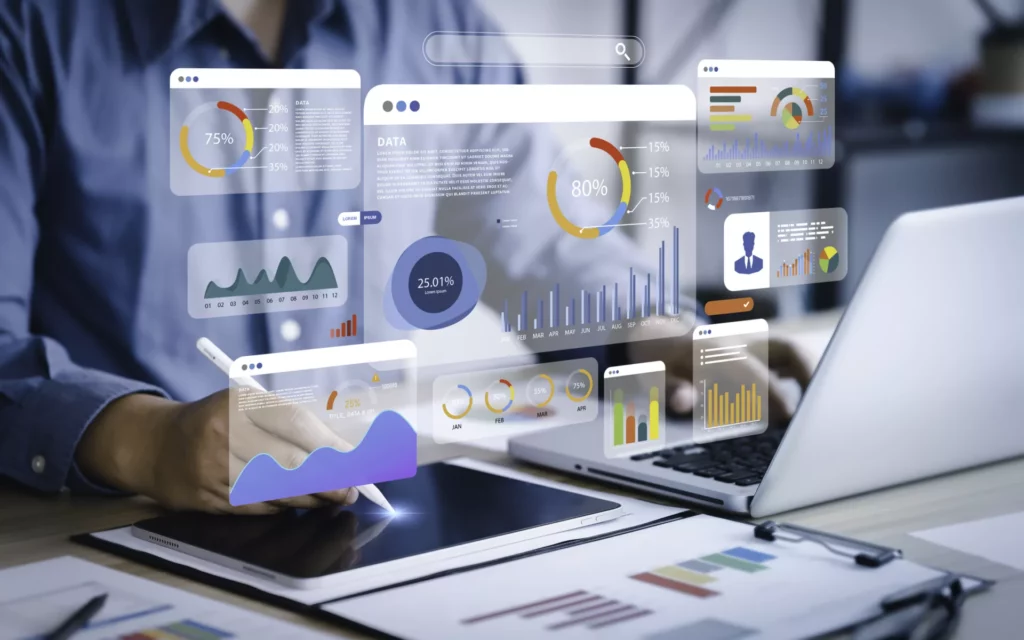 Blog Collaboration Knowledge Sharing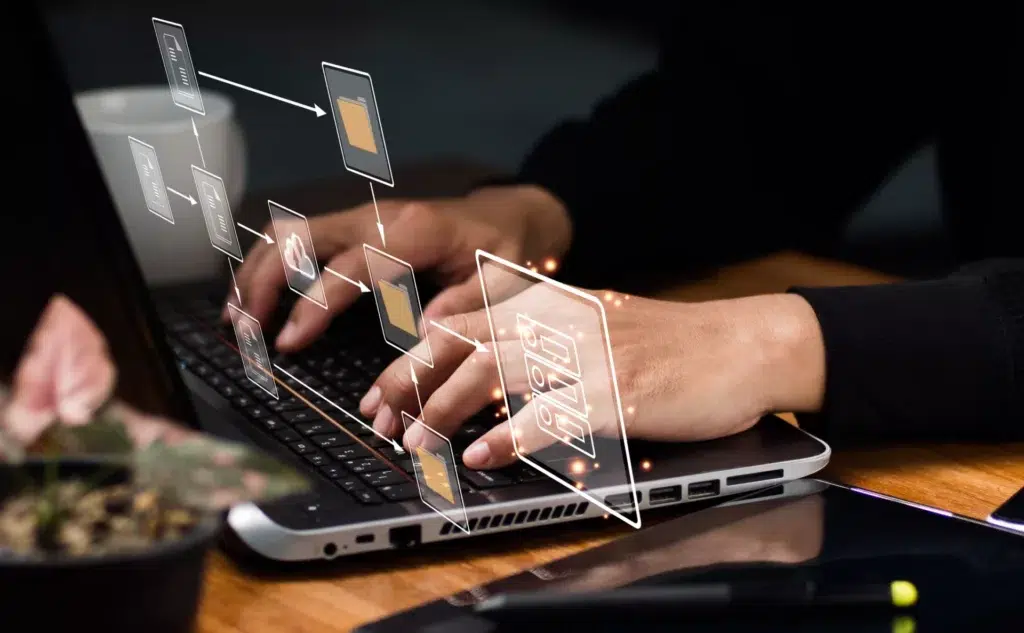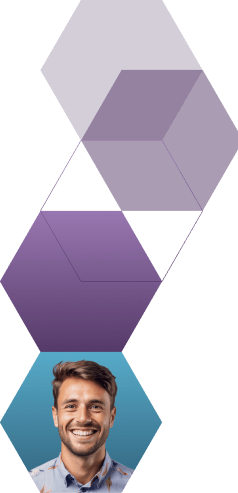 Start working smarter with Bloomfire
See how Bloomfire helps companies find information, create insights, and maximize value of their most important knowledge.
Request a Demo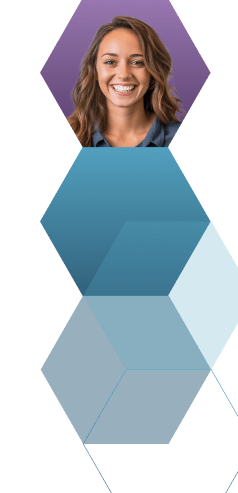 Take a self guided Tour
See Bloomfire in action across several potential configurations. Imagine the potential of your team when they stop searching and start finding critical knowledge.
Take a Test Drive