Notion vs. Confluence: A Comprehensive Comparison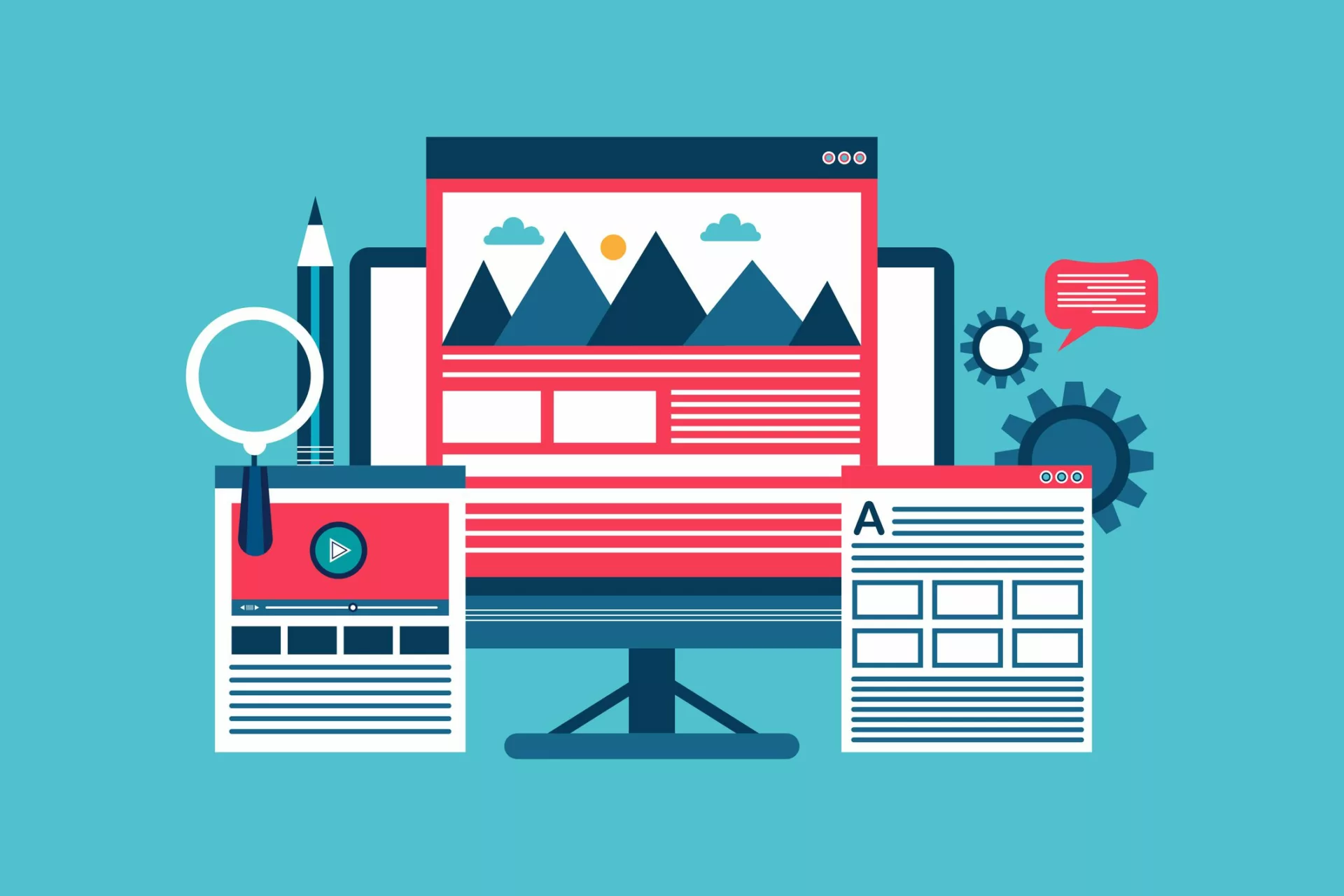 If you're looking for software to foster collaboration and knowledge sharing across your teams, Confluence and Notion may both be on your shortlist. As an Atlassian product that has been around since 2004, Confluence is the better established solution in the space–but the newer Notion has been gaining in popularity thanks to the wide range of use cases it supports.
There's no one right answer to the question, "Which platform is best for my team?" Ultimately, you may even discover that neither Notion or Confluence is the best fit and that you're better off evaluating other alternatives, especially if you need a solution to drive ongoing engagement with your company's collective knowledge. As you evaluate this software, it's important to stay focused on what you're trying to achieve and whether each platform will help you get there (or whether there are any limitations that are deal breakers).
Let's take a closer look at both Confluence and Notion, how they stack up, and where they may have limitations.
What Is Confluence?
Atlassian's Confluence is, first and foremost, a platform for project collaboration. Teams can publish pages, group related pages in spaces, and organize everything in a hierarchical page tree. Users can engage with content through comments, likes, and other social features. Organizations can also integrate Confluence with other Atlassian solutions, including Trello and Jira, for end-to-end project management.
Most Common Use Cases
Because it's designed with project management and content collaboration in mind, Confluence is commonly used by Marketing, Sales, Product, Software Development, and other teams that are highly collaborative and have multiple contributors working on specific projects or deliverables.
What Is Notion?
Notion is also a collaboration platform, although it takes more of a jack-of-all-trades approach than Confluence. As with Confluence, users can create pages and use the platform as a wiki or knowledge base. Users can also create workflows, assign and manage tasks, build to-do lists, and more.
Most Common Use Cases
Notion is used by a wide range of businesses and team members, including designers, project managers, and engineers. However, based on its price point (it currently starts at $8 per user per month), it may be prohibitively expensive for lean or fast-growing businesses.
Comparison of Notion vs. Confluence
Structure & Navigation
Content in Confluence is organized through individual pages and spaces (essentially folders for related pages). A central dashboard allows users to navigate to updates, popular content, pages they've worked on or interacted with, and their spaces. Because of its folder-based structure, Confluence users should thoughtfully organize their spaces so users don't end up sifting through long lists of linked pages to find a single piece of content.
Notion organizes content into pages and databases. A page is a single document or note, while a database is a collection of pages that can be organized and filtered in various ways (Notion says to think of databases as filing cabinets or notebooks). Notion also lets teams create workspaces that house that group's entire collection of content (so your marketing team might have its own workspace, your sales team might have another, etc.).
In both Confluence and Notion, it's worth noting that there may be limitations to the folder-based structure. Content can become siloed or challenging to find if users don't understand the space or database naming conventions used in their organization.
Search Experience
Both Notion and Confluence allow users to conduct keyword searches to find specific information–pretty standard functionality for any document or knowledge management platform. Confluence searches across six different file types and weights their search results based on several factors (including title, content in body, and links). It does not allow users to preview where keywords appear on the search results page (meaning users will need to click directly into the content to see), and it does not search for words spoken in videos or audio files (something that may be a dealbreaker for users that rely heavily on video content).
Notion allows you to search for pages or specific pieces of content contained within a page using its workspace search. They also have a database search bar that allows you to search for database entries that have your keyword in the title or property values (however, it does not search the page content itself). Some users have noted that when Notion contains a large volume of content, it becomes difficult and time-consuming to sift through irrelevant search results when they don't know a page or database's specific title.
Integrations
One of Confluence's strengths is its integrations with other Atlassian products, including Trello and Jira. It also integrates with quite a few third-party apps, including Slack, Microsoft Teams, Miro, and Google Drive.
Notion also integrates with Jira and Trello, as well as a range of other apps including Slack, Asana, Dropbox, Google Drive, Figma, and GitHub.
Confluence has the more robust collection of integrations in its app marketplace, but Notion does offer an open API that allows organizations to build their own integrations between apps (if they have the technical resources to do so).
Collaboration
Confluence and Notion are both designed with collaboration in mind. Between the two, Confluence is more focused in the ways it supports collaboration. Notable features include collaborative document editing, page sharing, commenting, and page versioning.
Notion offers many of the same collaboration features as well as additional tools, including kanban boards, task lists, team calendars, and sprint organizers. The wide variety of things you can do in Notion can be both a strength and a weakness: while it opens up a lot of possibilities for collaboration, it can also lead to a steep learning curve (which leads us to our next point).
Learning Curve
As mentioned above, Notion can have a steep learning curve for some users simply because of how many things you can do in the platform. If your organization doesn't have a clear understanding of how you want to use the platform, it's easy for users to get lost in all the different features. Any organization planning to implement Notion should also plan training sessions to ensure users get the maximum value from the platform.
Confluence is known for having a simple interface and being relatively user-friendly. In reviews, some users have noticed that their steepest learning curve was in figuring out how to organize and label pages to ensure they were viewed–or to navigate workspaces with hundreds of pages with inconsistent labels or a confusing hierarchy. The level of difficulty for learning Confluence, then, largely comes down to how well content is organized within the system.
Technical/IT Support Requirement
Confluence and Notion are both designed to be used by people without a technical background, and you shouldn't need any coding knowledge to start collaborating in the platforms. However, if your organization is planning to extensively customize either tool (e.g., through open API integrations), you will likely need internal IT resources to help support and maintain the platform.
Analytics & Reporting
Platform engagement analytics can help your organization gain insights into what information is most valuable to your users, who is interacting with content, and where there are areas for improvement.
Confluence offers some out-of-the-box platform engagement analytics, although it's worth noting that they are only available in the Confluence Cloud Premium and Enterprise packages. Their analytics cover three general areas: engagement with the site, spaces, and pages. You can also view a minimal Overview dashboard, and all reports can be exported.
Notion does not currently have built-in analytics around how and when content is viewed in the platform. They currently recommend a workaround involving integrating the platform with Google Analytics and using an image URL to track pageview events–a solution that is rather clunky compared to Confluence.
When Not to Use Notion or Confluence
As collaboration and project management tools, Confluence and Notion have a lot to offer. However, they both have limitations that it's important to be aware of, especially if you're looking for a solution that lets people efficiently tap into and leverage your company's collective knowledge. Neither is truly a knowledge management platform–while they can both be used to capture information, neither offers an optimal experience if your goal is to retrieve, curate, and deliver relevant knowledge. Here are a few specific areas where both tools may fall short for your organization:
Not all content in the platform is searchable–neither tool searches spoken words in video or audio files, and Notion does not search for page content within their database search.
Both platforms can become cluttered and hard to navigate if content isn't thoughtfully organized.
Platform engagement analytics are limited or unavailable (in Notion's case).
The learning curve can be steep, and driving adoption can be challenging if you don't focus on training your users.
Frequently Asked Questions About Notion vs. Confluence
Are Notion pages private or public?
Notion gives you the option to set pages to public, meaning anyone online can view them. Contributors must toggle on the "Share to web" option to make their pages public.
Is Notion free?
Notion offers a free version for individual users. They also have a free trial for small teams, but ultimately, if you decide to use Notion for your organization, you will need to upgrade to one of the paid tiers. Their Plus plan is $8 per user per month, their Business plan is $15 per month, and their Enterprise plan requires you to contact their sales team for pricing. The features available to you and the maximum number of users will depend on the plan you choose.
Is Confluence free?
Confluence has a free version with basic functionality for up to ten users. Based on the ten user cap and other limitations (including limited storage, a lack of analytics, a lack of archiving functionality), the free version is best suited for very small teams with basic project documentation needs.
Confluence also offers several paid tiers with monthly pricing based on the number of users in the platform. The available features and storage capacity vary by tier. The Standard plan starts at $5.75 per user, the Premium plan starts at $11 per user, and the Enterprise plan requires reaching out for a quote.
Does Notion replace Jira?
Like Jira, Notion offers a number of project management and issue tracking features. However, Jira offers a richer set of features to support software engineering and other agile teams. As a result, Notion is not a direct replacement for Jira, especially for technical teams that use Jira to manage sprints, define epics, and more.
Check Out Bloomfire as an Alternative
If you're looking for a purpose-built knowledge management solution and aren't sure that either Confluence or Notion will fit the bill, consider checking out Bloomfire.
Bloomfire is designed to help teams capture knowledge in whatever format it takes and makes it easy to surface the right information at the right time. By searching across almost 30 file types (including words spoken in audio and video files) and allowing you to preview exactly where keywords appear within a page or document, Bloomfire saves teams time and prevents information from getting lost within complicated folder structures or navigation trees. Bloomfire also offers a Q&A feature (something that isn't available out-of-the-box in either Confluence or Notion) so users can crowdsource answers from subject matter experts in their organization–while preserving both questions and answers in a searchable format. And with built-in engagement analytics and both standard and custom reports, admins can gain valuable insights into how the platform is being used and how they can continue to improve knowledge sharing across their organization.
If you're interested in seeing more, we'd love to hear from you
schedule a call with our team
Get a Demo!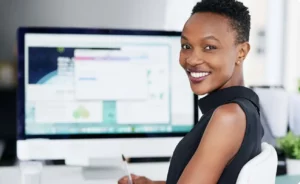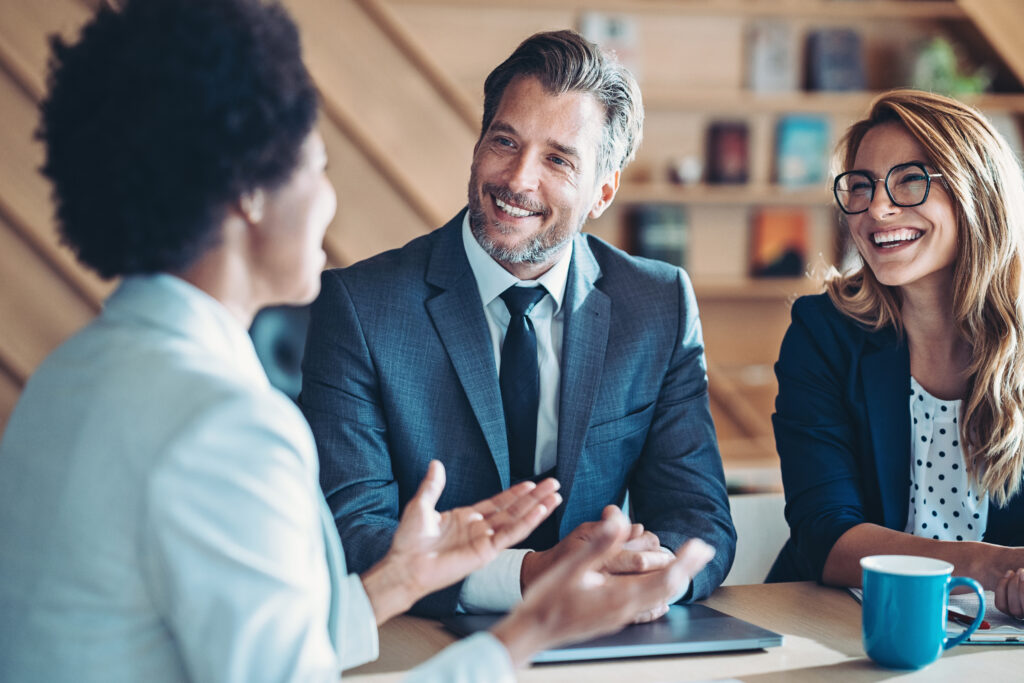 Blog Change Management Knowledge Sharing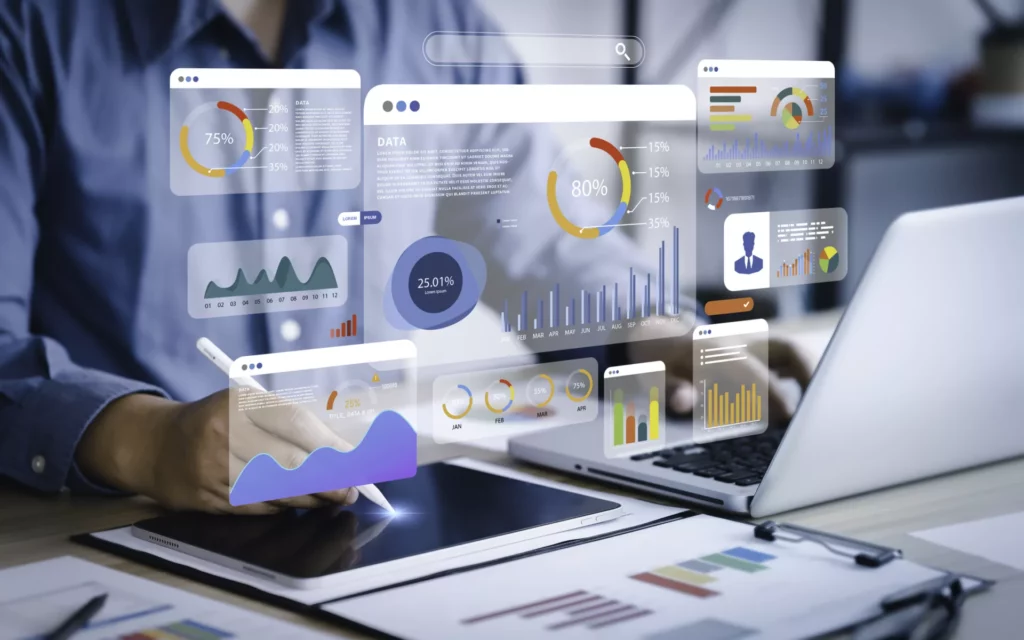 Blog Collaboration Knowledge Sharing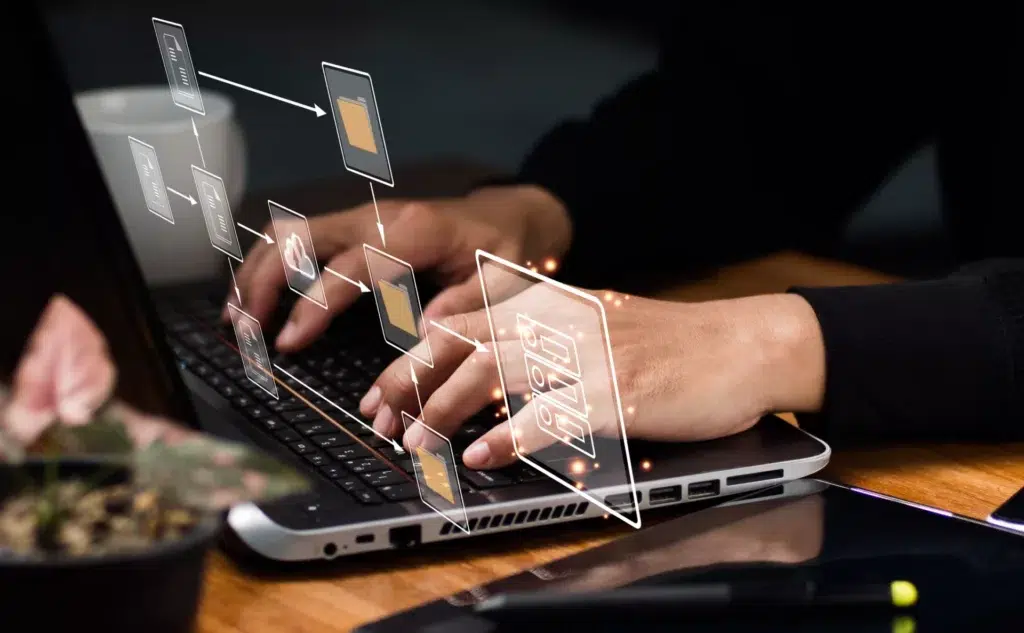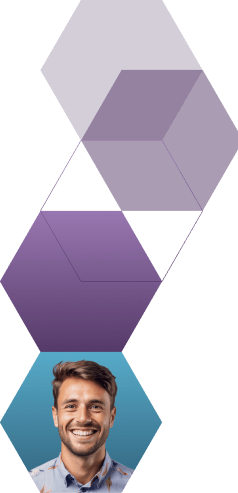 Start working smarter with Bloomfire
See how Bloomfire helps companies find information, create insights, and maximize value of their most important knowledge.
Request a Demo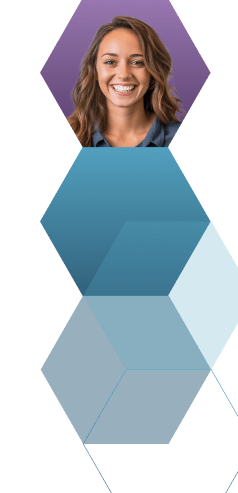 Take a self guided Tour
See Bloomfire in action across several potential configurations. Imagine the potential of your team when they stop searching and start finding critical knowledge.
Take a Test Drive