Company Culture
Knowledge Sharing
Bloomfire Q&A: Beth Borghi on Knowledge Management and the Employee Experience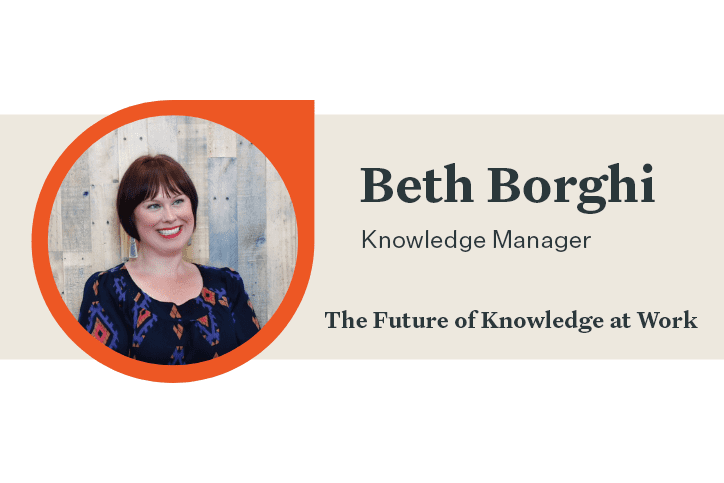 We've written a lot about how a successful knowledge engagement strategy requires the combination of technology, processes, and people, and we want to emphasize the importance of people in that equation. An organization that wants to use its collective intelligence to its full potential first needs to focus on creating a culture where employees are empowered to share what they know and given opportunities to learn from their peers.
For this entry in our Future of Knowledge at Work series, we had the opportunity to speak to Beth Borghi, Knowledge Manager at an edtech company (and a Bloomfire customer), about her experience with rolling out knowledge management initiatives, succeeding with change management, and enabling team members to share and use the content and information they need to do their jobs well.    
As a knowledge manager certified in Knowledge-Centered Service (KCS), how are you thinking about the employee experience in your day-to-day work?
We are committed to making knowledge for our field teams effortless. For us this means streamlining internal content locations so that Bloomfire is the one source of truth; saving our employees time by creating content that is concise, clear, and written in digestible bites; and enabling "knowledge on the go" for our teams who are on the road. Bloomfire being mobile-friendly was a critical functionality for us.
In your experience with change management, what do you think are the biggest hurdles for employees in shifting to a knowledge-driven approach in their organization, and how do you help employees overcome them?
I have rolled out knowledge initiatives in many different types of organizations, but one constant employees have is the fear of "not knowing something." Especially for knowledge workers, this can bring insecurities or self-consciousness. In all of our trainings, we normalize the concept that collective knowledge is greater than individual knowledge. We demonstrate this with games where we crowdsource knowledge. Once we launch a knowledge initiative, we reward participation over perfection; we emphasize that knowledge is a journey, not a destination. With reuse and flagging, knowledge is perfected over time.
Another common challenge encountered in change management is that frontline teams may say "knowledge isn't my job." In truth, knowledge belongs to us all and we all have a role to play—whether it is using, flagging, fixing, or adding knowledge. Leadership buy-in and advocacy is critical, but it is equally critical for frontline teams to be excited about "what's in it for them." Will this increase team morale, improve CSAT, reduce shoulder tapping, shorten onboarding time, make it easier for you to get your job done? Our knowledge program spans Sales, Account Management, Professional Development, and Tech Support, so our knowledge program model supports and rewards different types of knowledge, knowledge roles, and a variety of benefits.
Once we launch a knowledge initiative, we reward participation over perfection; we emphasize that knowledge is a journey, not a destination.
Sometimes, a hurdle that originates with the knowledge team itself is lack of empathy for end users. Excellent delivery of knowledge requires understanding and empathy for our users. I went on a listening tour when I first joined my organization and met with dozens of users of varying backgrounds, tenure, regions, and roles. I then developed user personas and established Knowledge Champions groups.
I am always accessible to our field for feedback and iterative improvements. For example, what a Sales Rep needs to know, how they access information, and what they do with it is very different from a Technical Support Specialist. One is likely to be traveling and on their phone; the other is at a desk. One needs an answer immediately, the other may have a bit more time to research and resolve. Even the type of information is likely to be different; Sales is more likely to be seeking an asset that is a PDF or a PowerPoint whereas Tech Support is seeking a troubleshooting or how-to article. In our case, we chose Bloomfire because it was the platform most likely to meet our users where they were, and support a breadth of needs.
Sometimes, knowledge can feel too abstract. The edtech company I work for is one of the most mission-driven organizations I've ever worked at. We all genuinely, deeply care about the impact of our work on educators and students. As such, I've tied our knowledge program into our mission and values. Our mission is to partner with educators to make classrooms better places for teachers and students. Our value of "High Quality Service" is exactly where we have seated our knowledge program. When we are getting the right information to the right user at the right time, we are enabling high quality service so that our field teams can deliver on our mission. Even when we encounter some of the challenges of change management, we can all get behind this.  
How do you approach self-service knowledge access at your organization?
In a fast-moving, SaaS type of organization, my mantra is "Repeat, Repeat, Repeat." In addition to publishing knowledge contributions, we email them in newsletters each week, and announce them on recurring team calls.
We've also encouraged knowledge owners to partner with us on improving communication flows. Before I joined, we had a habit of burying critical information in emails, which meant employees' primary knowledge base was their email inbox. A big change was working with teams to quickly get this content added to the knowledge base instead, and then use these emails to point to the source of truth.
Most of our questions and answers from the field are triaged and answered via internal cases or email aliases. The teams who own these channels are responsible for adding/editing knowledge base content to reduce the need for repeat questions and answers.
How do you encourage employees to document and share their knowledge?
I see my role as the leader of a very lean knowledge team of two as partnering with knowledge owners to make it easy for them to create and maintain their content. Myself and my Content Specialist are both former professional Librarians, so we bring information science, UX best practices, adult learning theory, information seeking behavior, taxonomy and cataloging experience to our approach to knowledge.
Employees at my organization are very eager to share knowledge with one another, so my challenge here has been less around encouraging employees to document, and more around breaking down silos, streamlining content, and providing consistency and structure. 
Today, we have several dozen content owners, and this is expanding every month as we continue to build out our knowledge program. Each author attends a Bloomfire training provided by us to "license" them to author or moderate their content areas. I am always trying to strike the right balance between enough governance to keep content structured and beautiful and easy to use, but not prohibitive. We don't follow the full KCS methodology, but KCS is a very important framework for us.
We strongly encourage all employees to use and flag knowledge, and we have an internal service level agreement to respond and fix flags within two business days. Most of the time it is same-day. One of our core knowledge values is providing responsive service to our field teams.
What kinds of ongoing learning and training opportunities are available to employees at your organization, and what role does your knowledge management strategy play in this? 
We have a large learning and development team that rolls out learnings all year long, in addition to intensives (bootcamps, team meetings, academies, etc.) several times a year. Wherever possible, these learning management system (LMS) courses and live sessions reference the knowledge base.
For Product Releases, we work with a cross-functional team to determine the outputs for different levels of feature changes. For example, does this change require a change to our messaging, or an operational change? Or do we just need to demonstrate what is changing and what the impact is? In these release readiness meetings, we'll determine if something should be an LMS training versus a knowledge article, for example. Sometimes these are brief feature demonstration videos hosted on Bloomfire–a much more lightweight effort than an LMS course, but accessible and trackable. Our users love people being able to search for a keyword spoken in a video and being able to go right to that point in the video.
Thanks for sharing your insights with us, Beth!
---
If you enjoyed this interview, check out some of the other recent entries from our Future of Knowledge at Work series:
Z Johnson, Co-Host of MRXplorer
Mike Mattos, SVP of Customer Success, Invicti
Danielle Todd, Insight Director, Relish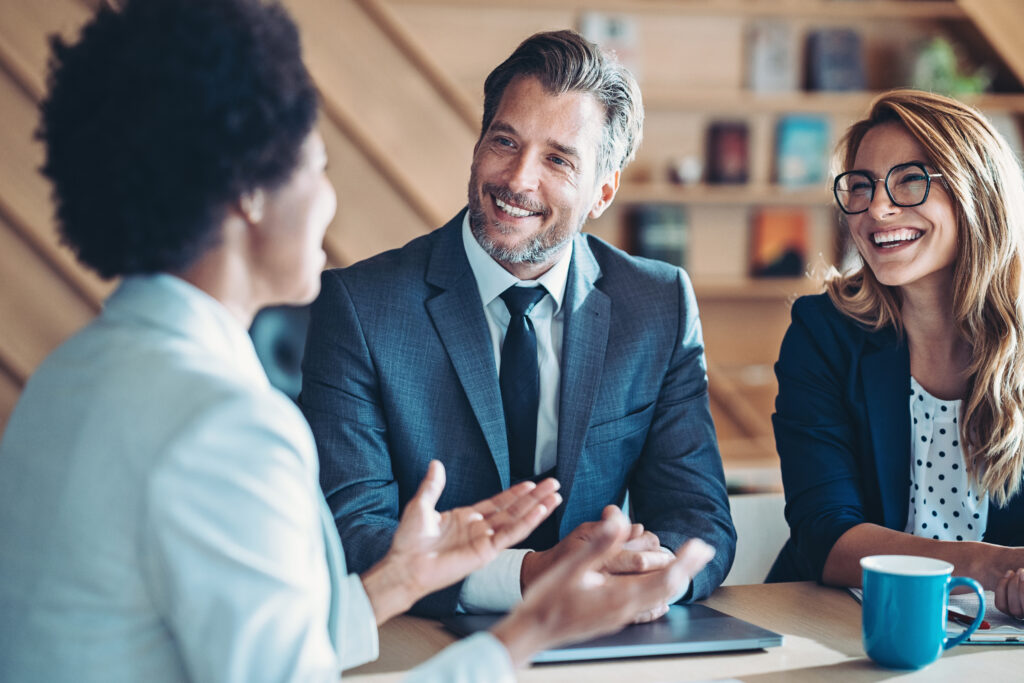 Blog Change Management Knowledge Sharing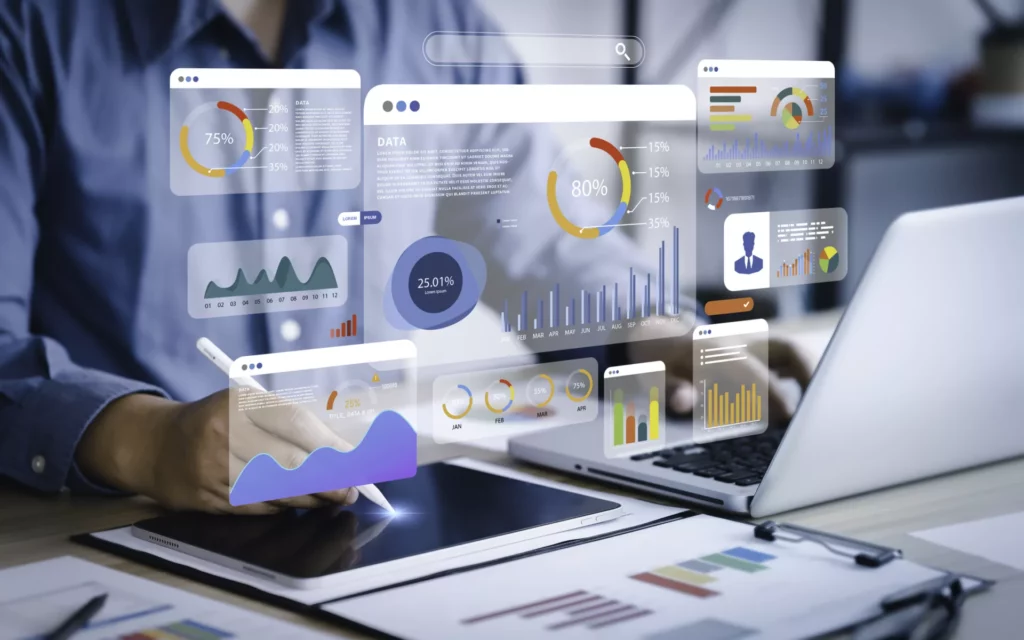 Blog Collaboration Knowledge Sharing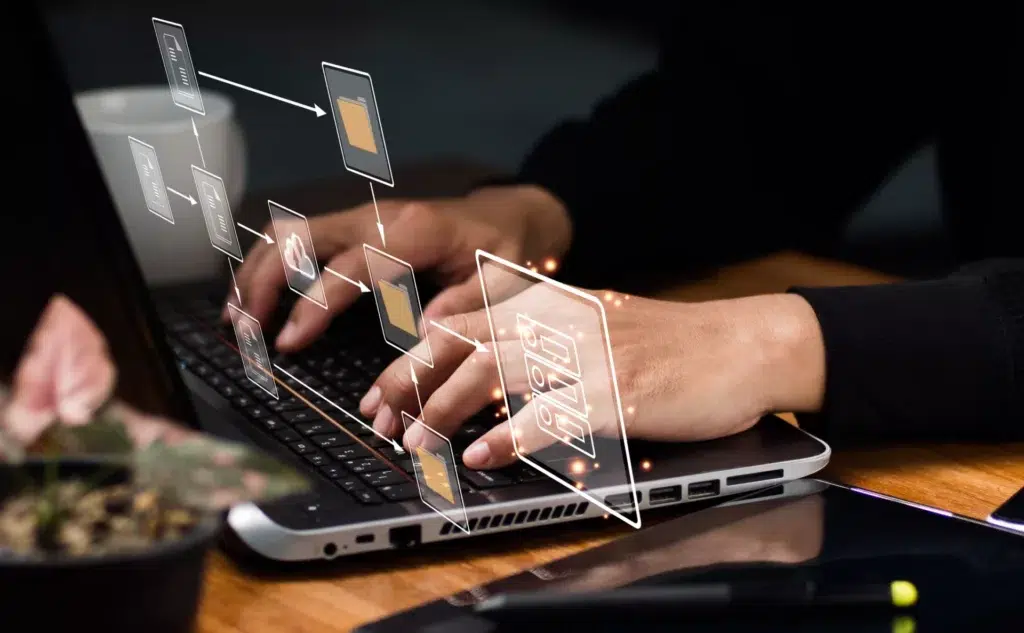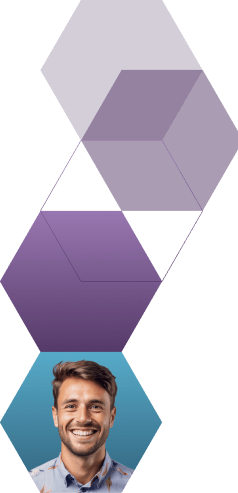 Start working smarter with Bloomfire
See how Bloomfire helps companies find information, create insights, and maximize value of their most important knowledge.
Request a Demo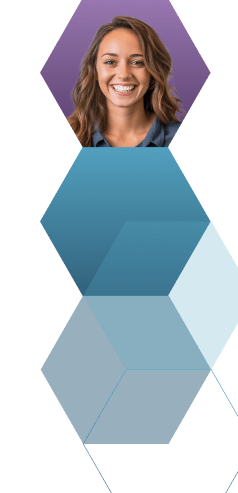 Take a self guided Tour
See Bloomfire in action across several potential configurations. Imagine the potential of your team when they stop searching and start finding critical knowledge.
Take a Test Drive